"The advert is indecent, immoral and in disregard to our socio-cultural and religious norms."
For the second time in two years, Pakistan's media regulators have banned a condom advert made by Josh, this time branding it 'immoral'.
Scores of complaints prompted Pakistan Electronic Media Regulatory Authority (PERMA) to make the decision on September 14, 2015.
The advert shows two men buying Josh condoms from a roadside stall.
The larger man of the two asks for a small packet whereas the smaller comical man (from the first advert), requests the new larger sized packet.
This turns into a big song and dance celebratory street party, where the second man is adulated for his purchase.
This light-hearted and possibly lewd tone clearly did not bode well with a percentage of the conservative Pakistani population, many of whom, especially in rural areas, treat birth control as a taboo subject.
A spokesman for PERMA, Fakhar-ud-Din Mughal, commented that they had received: "Scores of complaints against the telecast of an objectionable and indecent advertisement of contraceptive.
"PEMRA, in its directive has pointed out that the advertisement is generally being perceived as indecent, immoral and in sheer disregard to our socio-cultural and religious norms."
They also sent a letter to the Pakistan Broadcasters Association, citing the commercial as both 'indecent' and 'immoral'.
The news follows another controversial condom advert in India by Manforce featuring former porn star Sunny Leone, which was blamed for contributing to increasing the number of rapes in the country (read about it here).
DKT International who own Josh responded with their own statement:
"Our mission at DKT is to help lift the country's stigma around family planning, contraceptives and the purchase of condoms …
"… in a collaborative effort to help control the population explosion occurring in our country that if left unchecked could become a health nightmare."
Watch the Josh condom advert here: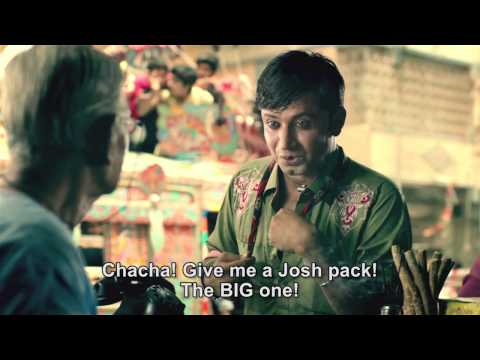 Educating Pakistanis about contraception and family planning on a mass scale through the media is proving difficult for a country with a population of 200 million, growing by over two per cent every year.
A previous Josh advert was also banned from Pakistan television in 2013. Featuring Pakistani model Mathira, it was banned for being too 'vulgar'.