"No excuse for Left leaders who resort to regressive logic to explain rape."
Sunny Leone has become the latest scapegoat for the rise of rapes in India.
Atul Kumar Anjan, a politician of the Communist Party in India (CPI), accused the former porn star's condom advertisement for promoting rapes.
He said at a public meeting on September 1, 2015: "There is a woman, Sunny Leone. She has worked in many nude films.
"There is an ad – she's lying down and one man is coming to her.
"It's a condom ad. If they are shown everywhere on TV and newspapers, rape incidents will increase. This must be stopped."
The senior party leader also claimed 'these ads develop sexuality and destroys sensibility'.
He even went on to share his personal experience, stating he had never watched any pornographic movies in his life.
But then he reportedly saidwatching it for the first time made him feel 'like vomiting after watching it for two minutes'.
Watch the ad here: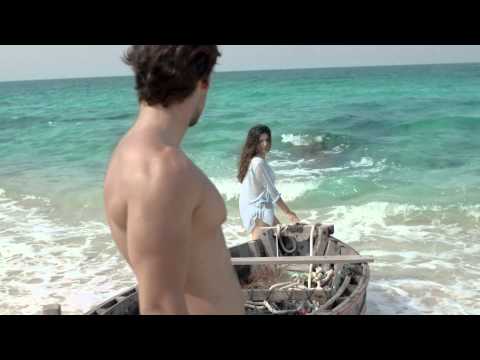 The politician's comments about Sunny's Manforce condom ad have resulted in a wave of reaction on social media.
Kavitha Krishnan, a women's activist, puts forward her stance on Facebook:
"Comrade – rape is caused by men's sense of entitlement and lack of concern for women's autonomy and consent. Not by pornography, naked women or any other 'provocation'.
"Suggesting that men can be 'provoked' by…her nanga condom ad into raping women amounts to making excuses for rape: i.e rape culture, a culture that holds everyone but rapists responsible for rape.
"And stop slut-shaming porn actresses. They are earning their living in an industry that is patriarchal and capitalist – like other workers.
"No excuse, really, for Left leaders who resort to regressive logic to explain rape."
The Bollywood actress herself has also responded to the accusation, despite enjoying the safari in Kenya at the moment:
Sad when people of of power waste their time and energy on me, instead of focusing on helping those in need !!!!! #SHAME #EPICFAIL

— Sunny Leone (@SunnyLeone) September 3, 2015
Her supportive fans mostly applaud Sunny for encouraging people to have safe sex through the advert and slam Anjan for being ignorant.
Some people appear to take Anjan's side and holds Sunny responsible for men's intention to rape.
Twitter use shahzada says: "This [ad] is very sexy. Person who don't have any partner to do sex will go for rape after watching this [ad]."
Anjan has since apologised to the Mastizaade (2015) star, but insists condom adverts in general are 'vulgar'.
He says:
"I apologise but I don't stand for such ads."
He takes a further step to call for action from the Indian government to ban the broadcast of these commercials.
Indian politicians have in the past attributed the rise of rapes in the country to a range of things – from tight jeans to 'chow mein'.
The issue has been in national and international media spotlight since the New Delhi gang rape in 2012, which brutally killed a 23-year-old female student.
Mukesh Singh, a member of the gang, believes 'a girl is far more responsible for rape than a boy' – demonstrating the deeply-rooted perception and expectation of gender roles in India.
More recently, two sisters in an Indian village have been ordered to be raped as punishment for their brother, who is romantically involved with a married woman of higher caste.
It is perhaps only through education that sexual violence against women can be addressed and prevented.