"The world is getting smaller and we have got bolder."
Indian-owned Gaggan has snatched the top spot of Asia's 50 Best Restaurants for the second year running.
This means a Thailand-based restaurant has been crowned for the last three years.
Owner Gaggan Anand celebrated this victorious achievement by putting on a mighty spread for his competitors and compatriots.
The 37-year-old Indian chef says: "I turned into a beast. I think 96 bottles of wine were opened.
"I made chicken tikka masala with naan and Kerala crab curry with rice, and made almost 300 people eat with their hands. I was so high on food."
He does not take full credit for the outstanding honour and praises the efforts and hardwork of his glowing team at Gaggan:
"I'm really happy with my team – they make me shine.
"There have been times in the last couple of years where I've sent my chefs a picture from Instagram and said their presentation was not good. If 95 per cent of customers are happy, I think I've done the job."
Anand also runs another restaurant called Meatlicious in Bangkok.
However, the Kolkata-born chef has announced he will be closing Gaggan in 2020 to start a new venture in Japan.
He has been collaborating with chef Takeshi Fukyama of La Maison de la Nature Goh in Fukuoka for the past year.
Anand comments: "Gaggan has five more years to go, in 2020 we'll finish – I'm 100 per cent sure of it. I'm going to relocate to Japan. I go there so often that I need to make a home there.
"In Japan, I'll have a 10-seater restaurant, open only on weekends. I want to do something that has never been done and I want to be there.
"The only criticism is that I'm not at Gaggan every day and I can't be – I'm not a machine."
His move will come after a decade of creating his mega popular restaurant which serves 'Indian cuisine reinvigorated by molecular techniques'.
S Pellegrino and Acqua Panna's Asia's 50 Best Restaurants holds host to other high scorers, such as Narisawa in Tokyo and Restaurant André in Singapore.
The third annual award showcases the best dining in Asia and that the East has equal potential as the West, such as those in Paris, London and New York.
Anand speaks of how the win has changed their approach at Gaggan:
"These awards also allowed us do what we want to do with the menu. Being No.1 gave us the platform to have more confidence in ourselves.
"So in the last year, me and my partner, Rajesh, have decided to be more out there. The world is getting smaller and we have got bolder."
Watch Anand create the 'Alchemist's Cake':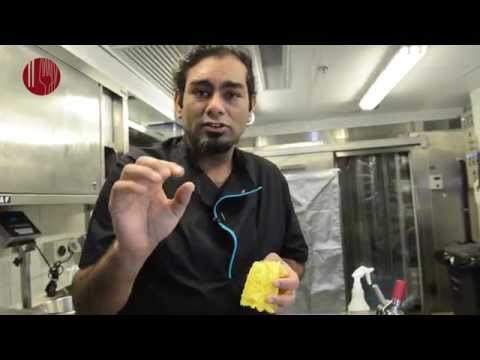 Here are the top 10 achievers of Asia's 50 Best Restaurants 2016:
Gaggan, Bangkok, Thailand
Narisawa, Tokyo, Japan
Restaurant André, Singapore
Amber, Hong Kong
Nihonryori Ryugin, Tokyo, Japan
Waku Chin, China
Ultraviolet by Paul Pairet, Shanghai, China
Nahm, Bangkok, Thailand
Indian Accent, New Delhi, India
Lung King Heen, Hong Kong
DESIblitz congratulates Gaggan and all winners for their continual efforts in promoting Asian culinary skills on the global platform!