Agricultural labour, sexual exploitation and domestic service are common forms of modern UK slavery.
For most people today, slavery seems like a thing of the past.
But with so many recent cases of human trafficking and slavery being uncovered throughout the UK and South Asia, as well as worldwide, it has become apparent that the issue is far from solved.
With this in mind, the Home Office has announced the first nationwide campaign to eradicate slavery in modern Britain.
This campaign will aim to raise public awareness and increase knowledge about the issue, as the government urge people to be more vigilant for signs of slavery happening in their neighbourhoods.
A TV advert has been made by the government, which centres on the caption: "Slavery is closer than you think."
It details what have been identified as being the three main types of slavery occurring throughout the UK. These are: agricultural labour, sexual exploitation or trafficking, and domestic servitude.
In addition to the planned media campaign, which is designed to bring the issue to the forefront of the public consciousness, a nationwide helpline will also be set up.
This will be supported by the children's' charity, the NSPCC, and intends to offer information and council to victims, both children and adults. It will also provide help to any professionals and members of the public dealing with cases of suspected slavery in their communities.
There will also be a website set up to offer direction and support to anyone seeking information, whether they are worried about suspicious activity in their street or suffering at the hands of slavery themselves.
As they announced the new initiative, the Home Office stressed the prevalence of this crime in today's society:
"Victims are exploited for sex, labour (agriculture, maritime, labouring), domestic servitude and criminal activities. The most prevalent exploitation type for both adults and children is labour exploitation."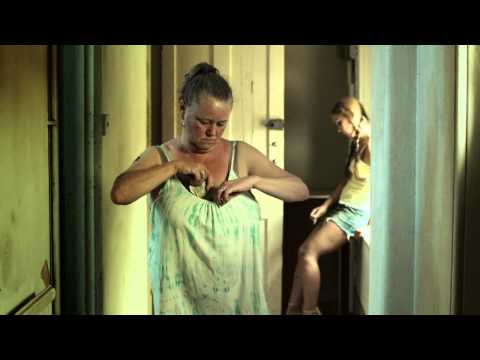 The Home Secretary Thereasa May also spoke of how important this issue is:
"It is difficult to accept that modern Britain is home to slavery, but this appalling crime is taking place here – often out of sight – in shops, fields, building sites and behind the curtains of ordinary houses on ordinary streets."
She continued: "The first step to stamping out modern slavery is acknowledging and confronting its existence. This campaign aims to bring this hidden crime out into the open and challenges us all to report it wherever we suspect it."
On June 10, 2014, the government introduced the modern day slavery bill, which established harsher penalties for human traffickers and also introduced the position of an anti-slavery commissioner.
Recently, human trafficking among the British, British Asian and South Asian communities has become a big issue.
There is no official figure for the amount of people trafficked into the UK each year, but in 2013 the National Referral Mechanism, who identify and provide support for trafficking victims, said they had found 1,746 cases.
This represents an increase of 47 per cent in the amount of adults and children trafficked into Britain from 2012 to 2013.
The NSPCC Director of National Services, Peter Watt, said: "It's horrifying that 180 years after slavery was officially abolished, children and adults in the UK are still victims today."
He also urged the public to take action, saying: "Please trust your instincts and call the helpline if you are concerned that someone may be at risk."
The anti-slavery hotline can now be reached at 0800 0121 700.