This new game will represent the continuation of the Avengers universe.
E3 2019 may have come to an end but it gave gamers an idea of what to expect from the rest of 2019 as well as 2020.
A lot of cool stuff was announced, showcasing that video games continue to charge ahead.
Upcoming titles were announced as well as more details for new consoles like the Xbox One's successor and Google's Stadia.
Studios from EA to Square Enix took to the stage to introduce what will come next for their biggest franchises.
While new details were revealed for new titles that gamers already know about, there were a lot of surprises that were welcomed.
Many of these new games got fans excited even if just a few details were revealed.
With the end of E3 for 2019, here are some of the games that have got fans most excited.
Marvel's Avengers
Release: May 15, 2020
Platforms: PS4, Xbox One and PC
It had been hinted that Marvel's Avengers would be announced at E3 2019 and the speculation came true during Square Enix's press conference.
The game's first reveal came as the successful film franchise was coming to an end. This new game will represent the continuation of the Avengers universe.
It has been speculated that this game will be connected to 2018's Marvel's Spider-Man, though there is no confirmation of it.
Marvel's Avengers features fan favourites Iron Man, Captain America, Thor, Hulk and Black Widow.
The story sees the Avengers blamed for a tragic event which sees superheroes become outlawed.
They reunite five years later when their powers are desperately needed.
With only brief details revealed, gamers are excited to find more as the game nears its release date.
See the official E3 2019 trailer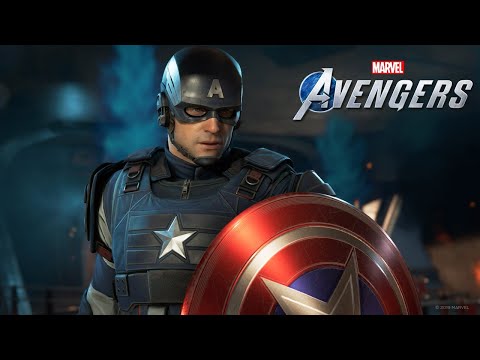 Cyberpunk 2077
Release: April 16, 2020
Platforms: PS4, Xbox One and PC
Cyberpunk 2077 is CD Projekt Red's follow-up to The Witcher 3: Wild Hunt and it could not be more different.
From a fantasy world to a futuristic and dystopian environment.
There was news about this game prior to E3 2019 but once the trailer played, it was a huge surprise.
Nobody knew that Hollywood actor Keanu Reeves would be in the open world, neo-noir release. It immediately got everyone's attention.
Reeves will play Johnny Silverhand, a well-known character from the original Cyberpunk tabletop game from 1988.
Plot details remain scarce but it will be a first-person shooter which blends action, gore and humour.
What makes this release so memorable at E3 2019 is that Keanu Reeves himself appeared at the press conference to announce the release date.
That makes it an E3 announcement to look forward to.
Watch the cinematic trailer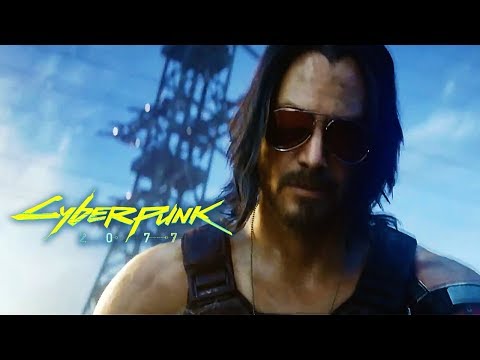 Gears 5
Release: September 10, 2019
Platforms: Xbox One and PC
The showcase of Gears 5 was not a surprise as it has been one of the most anticipated games of 2019.
The franchise has been well-received among Xbox and PC players. This new game has changed things.
It is known for slow movement but Gears 5 features speed and hand to hand combat.
At E3 2019, a lot of new information was revealed including new online modes, a refined art style and the ever-popular battle royale mode.
There is also a Terminator crossover which is sure to entice sci-fi fans.
There is a lot of aggressive fun to be had as you follow the adventures of Kait Diaz after the events of Gears 4 as she tries to find out the truth about her Locust medallion.
With a release date of September 10, 2019, there is not too long of a wait.
See the gameplay demo
Final Fantasy VII Remake
Release: March 3, 2020
Platform: PS4
The Final Fantasy VII remake is a game that we thought that we would not see for a while despite it being talked about for over a decade.
The 2005 PS3 tech demo was just a technical showcase. Since then, fans have been wanting the real thing.
At the Square Enix conference, it became reality as it was announced along with a confirmed release date of March 3, 2020.
The Final Fantasy franchise has been one of the most popular gaming series' of all time and the remake will bring a new legion of fans.
The first part of the remake will arrive in March and is set to only take place in an expanded Midgar. Subsequent parts will release over time.
Watch the E3 2019 trailer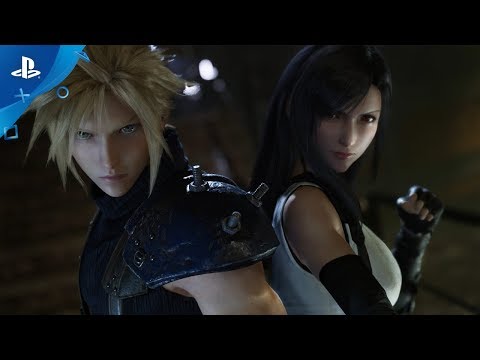 Halo Infinite
Release: Late 2020
Platform: Project Scarlett and Xbox One
The Halo franchise is one of the most popular and the new game initially does not seem surprising at E3 2019.
However, it was announced that Halo Infinite would be one of the first games to be released for the Xbox One's successor.
While it has been confirmed as a next-generation title, it will also be available for the Xbox One.
A short cinematic trailer showcased the potential detail that Project Scarlett would play games in.
It also showed Master Chief following the loss at the end of Halo 4. It brings him back to one of the Halo rings, albeit a broken one.
Even though no gameplay or other important details were released, the announcement that it will be for a next-gen console highlights that the current consoles are reaching the end of their lifespan.
Watch the cinematic trailer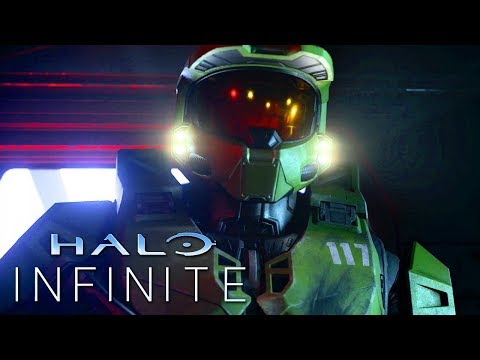 Fifa 20
Release: September 27, 2019
Platforms: PS4, Xbox One and Origin
The Fifa franchise is arguably the biggest sports gaming series out there and it is no surprise that Fifa 20 was announced.
E3 2019 saw the first announcement of the game and as always, the game is looking as fresh as ever.
One huge reveal was their new VOLTA football mode, which draws similarities to the popular Fifa Street.
The new mode delves into the broad and colourful world of street football.
Apart from the new game mode was the release date of September 27, 2019.
EA Sports remained quiet about other features but expect to see a lot more revealed at Gamescom in August 2019.
Watch the official reveal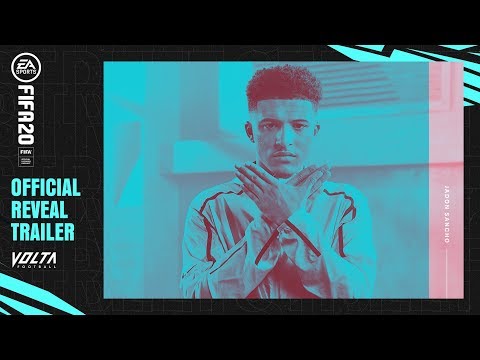 Watch Dogs: Legion
Release: March 6, 2020
Platforms: PS4, Xbox One and PC
Even though it was leaked before E3 2019, the hype for Watch Dogs: Legion was still there especially due to the setting.
The game is set in a futuristic London where surveillance is everywhere.
Drones are heavily integrated into society, some of which are essentially flying police, equipped with weapons and scanning for troublemakers all the time.
It will also allow players to take control of any character in the world.
Without one protagonist, dialogue and plot points may change depending on the character you're currently playing as.
Each character has different attributes to suit different playstyles. It may sound ambitious but it sounds like a whole host of fun.
Watch the cinematic trailer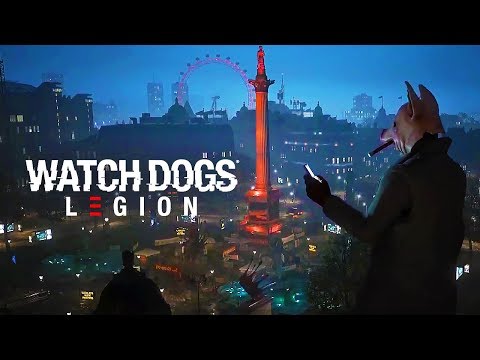 Star Wars Jedi: Fallen Order
Release: November 15, 2019
Platforms: PS4, Xbox One and PC
Leading up to E3 2019 there was a lot of promotional material for Star Wars Jedi: Fallen Order.
When EA's showcase finally arrived, they released extensive gameplay footage for its highly anticipated game.
The game takes place shortly after Order 66 when most of the Jedi were killed by the Sith.
Gamers will play as Cal Kestis, a Jedi who was able to escape the slaughter.
After years of hiding, Cal is trying to complete his Force training while also looking for a way to restore the Jedi Order.
Playing as a radical resistance fighter was a nice change for Star Wars fans which makes for a more enticing game.
Previous Star Wars games by EA have been disappointing especially due to the microtransactions but they will not be a part of this game.
Visually, the game looks appealing and it has fans hoping that it will be good.
Watch official gameplay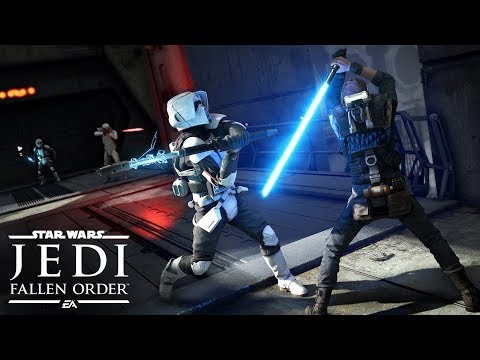 Outriders
Release: Summer 2020
Platforms: PS4, Xbox One and PC
Sci-fi games set in an apocalyptic future are still very popular with many games with the sub-genre are still coming out.
Outriders is the next release. E3 2019 was the platform to debut the new title from People Can Fly studios.
It is a shooter which pits three people against an alien world which is seemingly focused on getting rid of what could be the last of mankind.
The game is capable of one to three players with drop-in-drop-out gameplay. This makes for exploring interesting as you can look around on your own or with two friends.
Throughout the dark world, there is a lot of shooting to survive against various alien creatures.
Apart from the aliens, the story gradually unravels the secrets of the planet as players progress.
Watch the trailer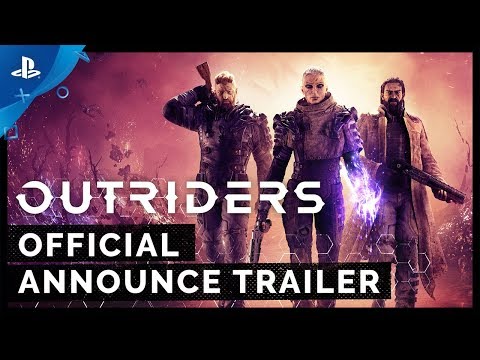 Trials of Mana
Release: Early 2020
Platforms: PS4, PC and Nintendo Switch
While this does not seem like one of the more mainstream announcements, it is one which attracted a lot of attention at E3 2019.
Trials of Mana was announced alongside the recently release Collection of Mana during Square Enix's Press conference.
It gathered attention because it is a remaster of the classic Mana series of the 1990s. It is specifically a remaster of the third game, originally called Seiken Densetsu 3.
The original game was only available to players in Japan.
This new game will be available outside of the country for the first time and this is sure to attract a whole host of gamers who are fans of the genre.
See the teaser trailer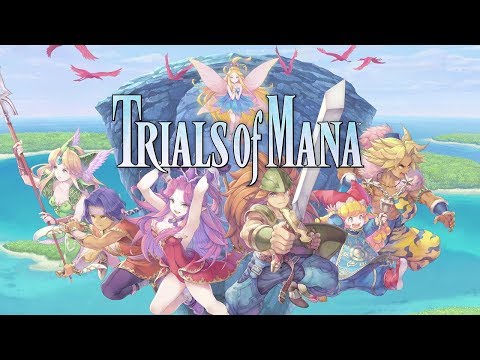 E3 2019 revealed new releases for the first time as well as more information for upcoming games that are bound to be exciting for gamers.
A range of genres only adds to the mass appeal as there is something for all gamers.
While some come out within a few months, others will not be out until 2020. However, this does not decrease any of the anticipation from the gamers.