"We were those kinds of people who loved the game so much that we just needed that professional outlook."
Dubbed as the David Beckham of Kabaddi, Vishal Ladwa is a former captain of the England Men's team. Vishal has played a leading role in popularising Kabaddi in the UK, after not only captaining two university teams but also establishing the National Universities of Kabaddi League (NUKL).
Vishal has big ambitions for the game, including more England tours worldwide in order to compete with teams like India and Pakistan. With the sport flourishing in all corners of the world, Vishal's dream is to one day see the internationally recognised Rectangular sport played at the Olympic Games.
Ladwa was born in Solihull, West Midlands on 01 January, 1990. He began playing from the age of five with family, friends and across community groups.
Like most lads, growing up, Vishal enjoyed most sports as he use to play cricket, football, rugby and even squash. Little did he know at the time that one day he would take up a sport like Kabaddi. His love for the sport extended to television as he watched a show that aired on Channel 4, which was about Kabaddi.
Recalling the days when he realised the potential of Kabaddi, Vishal said: "My interest in sport was always their, but it was just matter of channelling it in something I enjoyed. As I went to University I found that Kabaddi was something I could possibly take onto a national level."
Using the University platform, Vishal and  his friends created a new Kabaddi national team, comprising a squad of 15-20 brilliant players, predominately of British Asian and South Asian origin. In fact Ladwa and his teammates are the reason that the sub continent sport was being played in British universities.
Vishal left the West Midlands to study at the University of Manchester. It is there that he created a national league at the university and won a match against the armed forces. Following this victory, ex player Ashok Das starting coaching the team as he helped them improve on their kabaddi skills and tactics.
Speaking about the enthusiasm of the players and the need for further development, Ladwa recollected:
"We were those kinds of people who loved the game so much that we just needed that professional outlook and coaching ability to nurture our talent. One thing we had was passion and the ability, which is what shone through in our performance against the army."
Commenting about the impact of coach Das, he added: "He brought more tactical elements and a more strategic element to it."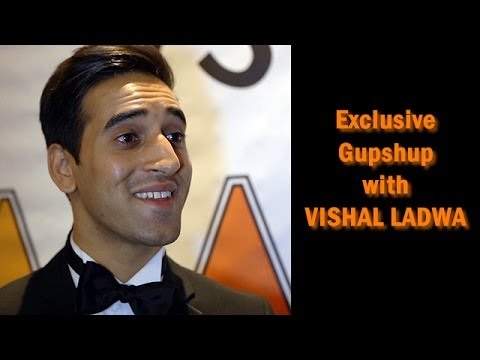 After captaining Kabaddi sides at the University of Manchester and London School of Economics, Vishal was recommending to lead the national side. Whilst supporting Vishal, team coach Ashok Das said: "He was the perfect choice to lead the team at the World Cup."
The team trained aggressively hard in preparation of the World Cup in India. But the event had to be postponed due to some bomb attacks in the city of Hyderabad. At the time the team were disappointed,  but moving on they have continued to train hard and await their next big opportunity.
2013 was a great year for Ladwa after being nominated for Sports Personality of the Year at the Asian Achievers Awards. Even though he did not win, it was still another big achievement in his career.
But, what does the future hold for Vishal? He hopes to see Kabaddi as an Olympic sport because it seems to be garnering interest from lots of people. He said: "The amount of teams is increasing rapidly. It might be difficult to sustain and manage but we're going to do the best we can to be part of the Olympics."
Explaining the procedure for Kabaddi to become an Olympic sport he continued: "The application process for the Olympics is around ten years, so maybe if it's not in my era then hopefully it will happen for the younger generation."
Ladwa is persistent and is not going to give up easily. He seems adamant for the younger generation to learn about the sport and take an interest in it. There is no denying that it would be amazing to see Kabaddi as an Olympic sport. "It'll be great to see it there and we're going to do everything we can to push it," said Vishal.
Whilst Vishal is trying to get more people involved in the sport, he admits that it may be difficult. But with technology on the rise, it can be used to his advantage: "It's a bit tricky to spread the message but we are lucky with social media and the digital age."
With limited funding from the corporate world, players like Vishal have to self fund most of their activities. Besides playing Kabaddi, Vishal works full time as a Consultant in London. His parents both happily married for thirty years live in the family home in Solihull. He is the youngest child; his older brother, Vipul, is a solicitor.
Vishal has varied interests including yoga, cooking and playing squash. One of his favourite Desi dish is Chana Masala with fresh garlic and coriander naan.
With the help of his team mates and coach, Vishal has certainly redefined Kabaddi at a grass roots level so that it can gain the recognition it deserves.
DESIblitz wishes Vishal Ladwa and his team all the success for the future, including the prospect of Kabaddi at the Olympic Games.