"Punjabi music does glorify alcohol use"
Many Indian Punjabi songs revolve around themes such as alcohol, guns, drugs, women and violence.
Young people who follow Punjabi artists can be very easily influenced. Lyrics in these songs glamorising the heavy use of alcohol have the potential to create a large impact.
Ultimately, there are some song lyrics in Bhangra and Punjabi music which can encourage people to drink alcohol.
The attraction to alcohol can stem from Punjabi songs wanting to engage in a culture that is associated with partying and socialising with friends.
In Punjabi communities, drinking large quantities of alcohol is a form of cultural expectation. This is very common in the Punjabi diaspora around the globe.
Songs coming out of Punjab, India, are the ones which are centric to alcohol. Pakistani Punjabi songs seldom highlight alcohol in their songs since it is prohibited in Pakistan on religious grounds.
In India, in Punjabi villages 'Desi' alcohol is often produced which is the equivalent of 'moonshine'. This alcoholic drink is not regulated so its strength is not known, making it very attractive for heavy drinkers.
Most people feel pressure to drink alcohol at social gatherings and events, however, this can be amplified for non-baptised British Sikhs.
On the other hand, it could be said that Punjabi songs are not to be totally blamed for promoting alcohol consumption.
Since, there are also a lot of Punjabi songs that focus on daily life struggles, traditional values, relationships and other meaningful topics.
The stereotype of all Punjabis being so fond of heavy drinking is not entirely realistic. There are many that do not indulge in alcohol at excessive levels. It highly depends on the culture of families, peers and society at large.
But many blame the Bhangra and Punjabi music industry, the role of Punjabi and even Bollywood films, promoting a stereotypical view.
Bhangra and Punjabi Music Industry
Bhangra originated from the Punjab region of India. But the music form actually originated in the UK, a fusion of western and ethnic sounds.
Bhangra music became a phenomenon in the late 70s, 80s going into the 90s with bands forming and playing live at weddings and other functions in the UK.
It subsequently got global recognition with artists from Punjab appearing on songs produced by UK music producers and began to grow in Canada and the USA.
Bhangra also influenced the Bollywood film industry which is estimated to be worth $3.7 billion (£2,870,830,000.00) by 2021. Songs with the Bhangra sound and lyrics appeared in films.
While Bhangra music still has a following, a new genre of Punjabi songs being released in India by artists like Diljit Dosanjh and many others are in vogue.
These Punjabi songs are somewhat famous for featuring expensive cars, helicopters, guns, gangs and alcohol in their music videos.
There is a great volume of Punjabi songs that reference alcohol in a glamorised way. Social media and other online platforms allow the fast exchange of musical ideas across the world.
Popular Punjabi singers such as Sidhu Moose Wala and Karan Aujla regularly have themes of violence and alcohol in their songs.
In a new era of clickbait-worthy content and attractive headlines, it could be said that the glamorisation of alcohol and drugs attract a higher number of listeners and viewers.
DESIblitz exclusively chats to people living in the UK about their opinion of Punjabi songs, their experiences with alcohol and drinking culture within UK Punjabi communities.
Gurkarm Brar says:
"I've listened to Punjabi music ever since I can remember, I grew up with it being played in my childhood home. I'm 24 and I still thoroughly enjoy Punjabi songs.
"I always watch music videos on YouTube. I've definitely noticed singers showing off with alcohol and girls but they're exciting and I don't think they're much harm to young people.
"I don't necessarily agree with the way some singers portray themselves but I don't think they should be seen as role models either.
"They're simply expressing themselves through their music and I've personally never felt influenced to drink alcohol because of Punjabi songs.
"But Punjabi music does glorify alcohol use and I understand how younger fans may become influenced and tempted to act on what they see and hear."
In 2018, Punjabi singer Satinder Sartaaj publicly stated:
"Every singer wants to sing good songs; but, when it comes to getting viewership, they are forced to sing songs that glamorise liquor or gangsters, as the audience likes that.
"When the audience starts listening to good songs, singers will automatically change."
It would not be fair to say that the success of Punjabi songs is entirely down to the alcohol theme, artist, tune or beat.
However, lyrics about alcohol do promote a drinking culture and this may be perceived as trendy and admirable by younger listeners.
Punjabi Culture
A large proportion of modern Punjabi songs directly reflect Punjabi society and its perception and attitude towards alcohol.
For example, guests at weddings and social gatherings are expected to be offered alcohol.
Weddings without booze are not perceived as 'normal' within Punjabi communities. They are often labelled as 'dry weddings'.
A dry wedding is one without alcohol. Alcohol may not be served for various reasons, from religious to financial.
Navpreet Sangha says:
"When me and my husband were planning our wedding, we initially were going to have one that was completely alcohol-free. My husband has struggled with alcohol in the past so we wanted to keep temptation far away.
"I realised that the pressure and expectation of drinking on your wedding day would be put on my husband by relatives and I didn't want that.
"However, our families basically laughed at us when we mentioned our plan and told us no one would have a good time and that we would be ridiculed.
"We ended up serving alcohol at the party but only to please our guests.
"Punjabi's are so used to having a drink and it's a shame that many of us feel we cannot have a good time without one."
Drinking alcohol, especially spirits, is heavily linked to Punjabi culture, but it is prohibited in Sikhism. Whilst baptised Sikhs are forbidden from consuming alcohol, many non-baptised Sikhs actively drink.
Punjabi men tend to drink regularly and, at social gatherings, are very likely to drink over the recommended limit.
Alcohol can become a source of comfort for many individuals and something to reach for after a long day at work or when feeling low.
It is common for social drinking to become a daily habit for many Punjabi men living in the UK.
Karan Bajwa says:
"I have my own business and my family heavily relies on me financially.
"I'm not afraid to admit that it can sometimes feel like a burden and I have resorted to alcohol many times to feel better after a tiring day at work.
"My wife and I argue about my drinking but it's become a part of my routine now, and restricting myself is honestly painful at times."
Despite the prohibition of alcohol in Sikhism, a large majority of British born Punjabis from this community consume alcohol. Many are culturally predisposed to drinking.
Many of the first Punjabi immigrants, who came to the UK from India in the 1950s, 60s and 70s, turned to alcohol as a coping mechanism and to 'fit in'.
Many working in steel foundries and factories in heavy labour jobs began to go to pubs to drink beer on a regular basis to quench their thirst after long shifts.
This was often followed by sessions of drinking involving spirits. As most men lived together in rented homes while their wives and children were still in India.
This reliance on alcohol could have also stemmed from having to deal with language barriers, the stress of having to adapt to a new culture, undetected mental health issues, racism and discrimination.
This is when alcohol dependency-related issues can begin to develop.
Alcohol drinking is not only a habit of Punjabi men but women too. More Punjabi women are drinking now compared to the past, despite it being 'against their culture'.
Amanpreet Bassi says:
"When I was a young woman, drinking was not allowed at all. Me and my sisters didn't leave the house, we just stayed at home all the time.
"If we were caught even just looking at a boy, my dad would shout at us.
"My father had a drink or two but only at weddings or when we had relatives over.
"My children drink and go out regularly. My daughter-in-law also drinks. At first, I was surprised but I realise times have changed. What once wasn't allowed is normal for young people nowadays."
Young Punjabi women in the UK and other parts of the world do not see drinking as a taboo as it once was.
Therefore, parties and gatherings with women only can be influenced by the music they listen to, such as Punjabi songs making drink centric to their themes.
Songs like 'Patiala Peg' (2018) by Diljit Dosanjh have become huge hit songs enjoyed by both Punjabi men and women.
The Popularity of Drink Related Songs
Punjabi songs which glorify alcohol continue to receive attention.
The term 'peg' or 'pegg' is often used in these songs, which refers to a shot of alcohol filled to the brim.
Songs such as Diljit Dosanjh's 'Patiala Peg' and Sharry Maan's '3 Peg' are incredibly popular.
Watch Sharry Maan's '3 Peg' which has over 500 million views: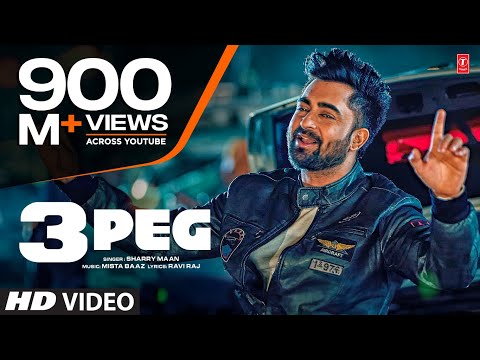 Music producer Manj Muzik's 'Peg Peg Peg' (2018) song featuring rapper Emiway is another example of an alcohol focused song.
'Peg' (2019) sung by Amrit Maan from the film Do Dooni Panj, produced by Bollywood rapper Badshah is centric around alcohol.
New singers from India, Canada and the USA are also following suit with songs alluding towards alcohol drinking as their theme.
Many of them have garnered millions of views for their videos on YouTube.
Examples include:
'Peg Di Waashna' by Amrit Maan (over 100 million views)
'Peg Pugg' by Deep Karan (over 42 million)
'Peg Day' by Shivjot (over 9 million views)
'Peg' by Jayy Randhawa Feat. Guri & Sharry Maan (over 16 million views)
'Peg Yaaran De' by Sippy Gill (over 10 million views)
'Peg' by Amrit Maan (over 5 million views)
'Peg' by Manveer Dhillon (over 6 million views)
'Peg Nachda' by Jass Bajwa (over 3 million views)
'Pegg' by Sultaan Feat. Jantta Jersey (over 1 million views)
'Pegg La K' by Chobbar Unit (Canada)
A lot of these songs depict the reason for drinking alcohol either for partying or due to their female love interest.
Yo Yo Honey Singh in his track 'One Bottle Down' (2015) proudly sings the lyrics "char bottle vodka" and "party all night".
Honey Song's track 'Chhote Chhote Peg' from Sonu Ke Titu Ki Sweety (2018) openly shows the encouragement of drinking among both women and men.
Jas Bhasin says:
"I like listening to Punjabi songs that are upbeat because they lift my mood and make me feel good."
"I don't solely listen to songs about alcohol and partying. They just happen to be in a lot of playlists and are played on the radio and TV all the time."
"The drink itself doesn't attract me. I think the general theme and vibe of the song is what pulls me in."
"I think we like listening to these types of songs because we know they're not realistic and they represent a certain type of lifestyle that many young people want to have."
Socially aware singers such as Satinder Sartaj and Rabbi Shergill continue to attract hundreds of fans without relying on the theme of booze and partying.
The glamorisation of alcohol has also entered Bollywood.
Anish Singh says:
"I do listen to Punjabi songs that are drink-related regularly, and at weddings, they're popular too but I don't think they should be taken too seriously.
"I think the Punjabi culture of drinking is ingrained into us, particularly Punjabi men. I think there is sometimes an expectation for us to drink and have a good time so I don't think listening to songs about alcohol influence drinking further.
"I think the lyrics represent the Punjabi Sikh community and I don't think there's anything wrong with that.
"I think the lyrics about drinking and the imagery in music videos is what attracts the main attention.
"I believe these artists and their management don't send out the right message at times but it's just music, it's made for us to simply enjoy it."
Effect on Society
Drinking among the Indian Punjabi community, especially of a Sikh background seems to be rising.
According to a survey by the BBC, 27% of Sikhs in the UK have someone in their family addicted to alcohol.
Most of the songs are very male-dominated and depict alcohol as a favourite pass time. Therefore, giving Punjabi society a signal that alcohol is a major way to have a good time.
These songs often appeal to Punjabi men who have migrated abroad and live on their own, thus, leading to binge drinking among them.
Alcohol and the stigma attached to it can be an issue for those who live in communities that harbour traditional views about drinking.
Younger generations of the South Asian community are much more likely to embrace the drinking culture, especially at university and this applies to all regardless of gender.
With changes in each generation and attitudes towards drinking, nowadays both men and women enjoy drinking.
The glamorisation of booze in Punjabi songs could also be linked to the increase of drinkers, both in the UK, Canada, USA and India.
In terms of where responsibility lies, society as a whole is generally the reason as to why such themes continue to thrive.
A reduction in songs glamorising alcohol could help, however, the chances of society abiding is fairly unlikely.
The Punjabi society, especially non-baptised members of the Sikh community, view alcohol as a 'normal' aspect of their lifestyle.
A change of lyrics and imagery in music videos is more likely to have an impact on younger Bhangra fans, as they are the most easily influenced.
Whilst Punjabi songs openly glamorise alcohol, it would not be fair to blame the music industry solely for the rising number of South Asian drinkers.
Drinking culture is embedded in Punjabi communities. Whilst this is not likely to diminish entirely, more clearly needs to be done to educate and support consumers of alcohol.