"This will limit the amount of free information that is accessible to millions of people worldwide."
In America, fears have arisen over a potential threat to the internet: the end of net neutrality.
On 14th December 2017, the Federal Communications Commission (FCC) voted against this concept, carried out as 3-2.
The term refers to using the internet and accessing content freely with unaltered speeds. Essentially, making the digital world open for all.
But the FCC decided that large internet service providers (ISPs), such as Xfinity, Verizon and more, can now charge premium rates for faster connections and selected websites, known as 'fast lanes'.
As a result, they and mainstream sites may take priority, threatening the innovation and creativity of smaller businesses.
This vote is significant in that ISPs will now be free from the oversight of governments. The FCC has removed itself from this responsibility.
Instead, it is now in the hands of the Federal Trade Commission (FTC).
However, the FTC is unable to make rules before ISPs any harmful deals for customers. In addition, their authority can only do very little to block 'fast lanes' or to even inspect companies.
Many believe this vote will have a negative impact. As this new ruling could tempt ISPs to inspect their consumers' browsing behaviour and even sell it.
Beforehand, the public demanded net neutrality to stay. Even US Republicans in Congress also agreed.
But the FCC Chairman Ajit Pai has ignored these pleas. The Desi American played a major role in bringing this vote after President Trump selected him for the role earlier in 2017.
He believes this will restore "internet freedom", along with building competition. Ajit said:
"If our rules deter the massive infrastructure investment that we need, eventually we'll pay the price in terms of less innovation."
After the vote, an online petition was created, calling for his resignation. Currently, over 140,000 have signed it, which states:
"This will limit the amount of free information that is accessible to millions of people worldwide. If Pai does not want to improve the lives of American's across the country, then he should resign as chairman."
Ajit Pai has also come under fire for a creating video for his campaign without getting full licensing rights to use the music.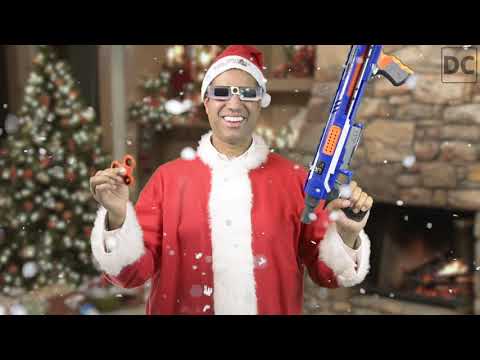 In particular, the use of the 'Harlem Shake' song has really got its creator, Baauer, vehemently reacting to its use without a license. He said:
"The use of my song in this video obviously comes as a surprise to me as it was just brought to my attention,"
"I want to be clear that it was used completely without my consent or council. My team and I are currently exploring every single avenue available to get it taken down.
"I support Net Neutrality like the vast majority of this country and am appalled to be associated with its repeal in any way."
Others wonder did he get rights to use the Star Wars theme too?
This adds to the huge negativity surrounding Ajit Pai.
When will this repeal take place?
While the decision occurred on 14th December, providers won't change their service immediately.
Two Democratic commissioners, who voted for net neutrality, have issued strong dissents. Lawsuits will challenge these, which some see as the last hopes for the internet to remain free.
These individuals, Jessica Rosenworcel and Mignon Clyburn, believe the decision will eventually harm consumers, with Mignon saying:
"I dissent from this fiercely-spun, legally-lightweight, consumer-harming, corporate-enabling Destroying Internet Freedom Order."
There is no shortage of people who believe Washington is not listening to their concerns, their fears, their desires. Add the @FCC to the list.

Today's decision to roll back #NetNeutrality is wrong and shows enormous contempt for public opinion.

I dissent.

— Jessica Rosenworcel (@JRosenworcel) December 14, 2017
In addition, the public has turned to social media to voice their thoughts. They also haven't welcomed Ajit Pai's attempts to justify the repeal.
On 13th December, he collaborated with Daily Cross to make a YouTube video. Taking centre stage, he explains the various things one can still do on the internet.
However, Pai focuses on simplistic 'agendas', such as cute animals and even memes. One can argue these aren't high priorities for consumers and companies.
While there are no immediate actions, some ISPs look set to embrace the worrying changes. Comcast, a juggernaut telecommunications company, is looking to reframe its internet traffic.
For example, it could mean they charge Netflix extra for smooth streaming. Of course, this may have an effect on subscription rates for consumers.
In addition, Ajit Pai has also proposed to stop US states and localities from creating their own protection rules for consumer broadband. This even includes laws for privacy, meaning ISPs could access data on how and what we browse.
How does this affect the UK?
Despite the vote being made in the US, it could eventually have an impact overseas. Especially as both countries have merged their ISPs and media.
At the moment, net neutrality is present in the UK, as part of the European Union's Regulation on Open Internet Access.
Till Sommer from the UK's ISPs Association told Sky News:
"The US is currently engaged in an important debate around net neutrality, one that is much more intense than over here in the UK.
"We have strong standards backed up by regulations and we have a highly competitive broadband market that allows consumers to switch and choose the provider that best meets their needs."
However, as slowly approach Brexit, the country will likely new rulings around this. While the government convert laws, it may decide to keep or repeal net neutrality.
In addition, some smartphone packages have adopted practices of providing selected content. For example, companies such as EE and Virgin Media don't count data or offer unlimited use of certain apps.
While this only focuses on mobile data, it could eventually spread to broadbands. But with Brexit still an ongoing process, it remains uncertain whether the UK will follow the FCC's decision.
As the debate continues, many will hope the dissents made by the two Democratic commissioners will make a difference. However, Ajit Pai has shown his commitment to bringing about its end.
With this in mind, the world will keep a close watch on the US. In particular with how its internet changes, whether for the better or worse.