Alaap can be credited with the perfect stage set for live Bhangra music
Bhangra music really came into its own in the 1980s in the UK.
Many would say the Bhangra bands from that era realised the golden age of the UK Bhangra sound and its identity.
Bhangra entertainment in the UK before its music form was usually known for the energy and dances performed by Bhangra groups who presented traditional dance moves to appreciating audiences at community functions, weddings and university competitions.
As Punjabi music progressed in the UK in the 1970s with pioneering groups and performers like Bhujhangy Group, Anari Sangeet Party, The Saathies, Sangeet Sargam, Red Rose, New Stars and AS Kang, it laid the foundations for a new sound to shape into the 1980s, which began to get known more commonly as Bhangra music.
Bhangra bands formed in the UK specifically to entertain fan audiences with this live sound of a fusion of traditional instruments with electronic sounds.
Some of the bands started in the late 1970s and gained popularity in the 1980s.
The ideology of the UK based bands, performers, lyricists and music producers was to preserve Desi culture and the Punjabi language in the UK through songs and this music genre which quickly gained popularity.
The sound quickly began to appeal to young audiences who loved to do 'Bhangra dancing' to the sound of live performing bands at gigs being organised up and down the country.
The 1980s was the hallmark age of Bhangra music when the popular bands came from two specific areas of the UK, London and the West Midlands, especially Birmingham and Wolverhampton.
Gigs were performed by the bands mainly at weddings, 'daytimers (taking place in the day at clubs) and universities.
One notable point from this era was the dress sense of the bands. It was the time of white tight-trousers, white socks, headbands, glitter-banded turbans and sequined tops.
Each band aimed at creating their unique identity whilst unifying with a sound of music that everyone could dance to.
These bands sold albums in very large numbers without the help of videos or the internet in those days. Typical sales of albums could reach up to 50,000 per week.
The format of cassettes, vinyl LP's was common with CD's following later.
A typical album would cost a mere £2.50-£3.00 and would only be available at designated Asian lifestyle stores in specific cities or even the market.
Notably, the majority then bands had day-jobs because Bhangra music, unlike mainstream music, did not provide huge financial returns in terms of mechanical and performance royalties.
We take a look at 10 Bhangra bands that were massively popular in the 1980s amongst fans, audiences and known for their huge album sales too.
Alaap
This band was extremely popular during the 1980s era of Bhangra music.
Channi Singh the front-man of Alaap (known as Harcharan Channi), came to England in 1976. Born in Salar Village, Punjab, India, he had a huge interest in singing and music from a young age.
Upon his arrival in the UK, Channi realised there was a disconnect between the younger generations and their cultural heritage.
So, he felt Punjabi music would be the perfect medium to help young people get closer to their roots.
Alaap formally formed as a band in 1979 with its initial members Channi Singh, Harjit Gandhi, Randhir Sahota, Manjit Kondal and Chandu Sankadecha, all from the areas around Southall in West London.
The band became a major hit in no time with numerous blockbuster albums. They were the first most popular 'London' band.
Alaap can be credited with the perfect stage set for live Bhangra music in the UK featuring a powerful singer and a collection of very talented musicians.
They had a solid sound with exquisite rhythm players and were loved by audiences wherever they performed.
Channi Singh's voice was unique and his ability to write songs which became super hits complimented his attraction.
Pioneering Bhangra music producer Deepak Khazanchi worked on their first album, Teri Chunni De Sitare at the start of 1980.
The album was then released in early 1980 by ABC records, based in Southall.
The song Teri Chunni De Sitare from the album became an instant hit with the lyrics, melody and their creation of a new sound, mixing in western instruments.
Then, Deepak Khazanchi produced the music for their next album Dance with Alaap, released in 1982, which featured dholak by maestro Pandit Dinesh and Nawzish Ali on violin.
This blockbuster album featured the song Bhabiye Ni Bhabiye which is an evergreen hit. It was this track that catapulted the band to huge fame.
Other songs like Lak Patla Patang and Ve Vanjareya also became popular.
Deepak encouraged the addition of violin and drums to the live Alaap line-up with Nawazish Ali and Bindi Sagoo joining the band.
Subsequently, Best Wishes from Alaap (1984) was produced by Deepak Khazanchi and included contributions by legendary Bhangra producer Kuljit Bhamra on tabla and Pandit Dinesh.
When Deepak Khazanchi set-up his 'Arishma Records' label and his company studio in 1985, Alaap did not want to sign-up due to financial differences. So, they parted ways and Deepak went on to work with bands like Heera.
Albums which followed With Love from Alaap (1985), The Living Legend (1987) and Pataka(1988) all featured songs that were hugely loved by the Bhangra music fans.
For their albums, the band achieved platinum and gold discs awarded by labels like Multitone who signed them.
Memorable songs like Lara Lappa Lara Lappa, Ik Kuri Gulab De Phull Wargi, Jind Mahi, Nach Mundeya, Chunni Ud Ud Jae, Pyar De Pujari and Pattaka all contributed to their fame.
The band were in huge demand and appeared on numerous TV and radio shows and big concerts promoting the UK Bhangra movement.
Popular British Asian musicians like Inder Kalsi, Talvin Singh, Johnny Kalsi (Dhol Foundation), Sumeet Chopra and Sunil Kalyan were members of the band in the early years of their music careers.
Channi's daughter, Mona Singh, followed her father's footsteps and became a well-known female singer in the Bhangra industry.
Manjit Kondal left Alaap and formed his band Holle Holle and released his album Wicked and Wild (1987) on Arishma Records produced by Deepak Khazanchi.
Alaap got achieved the status 'Godfathers of Bhangra' for their pioneering efforts to bring Bhangra music to the fore.
Watch and listen to the hit track Bhabiaye Ni Bhabiaye
Premi
A very popular band from West London, Premi, hit the Bhangra music limelight in 1983, when their first album, Chhamak Jehi Mutiar, produced by Kuljit Bhamra hit the stores.
The album was played constantly on pirate Asian radio station Sina Radio, which later became Sunrise Radio.
Headed by lead singers Premi Johal and Jassi, the band created a popular stir with albums that followed.
In 1986, Premi released Mein Tere Hogayee, again musically produced by Kuljit Bhamra featuring hit songs like Paliey Punjeban Waliey and Mein Tere Hogayee.
It was the album Nachdi Di Gooth Khulgaye (1987) featuring the music of Kuljit Bhamra which elevated the popularity of Premi.
Songs like Jago Aya which is still popular today at weddings and Nachdi Di Gooth Khulgaye proved to be a major sound associated with 1980s Bhangra.
The band had a strong lineup of musicians including English guys on guitar and bass. Keyboard player Raju was pivotal in the role of their live performances.
Premi Johal got well-known for wearing headbands on stage and a 'left-to-right' swaying dance that he performed. Their concerts always gave the crowd something to dance and sing to.
They subsequently released the albums World Favourite Premi No. 1 (1987) and then At The Front Line (1988).
In the 1990s, their track Tina 'O' Tina sang by Premi Johal also became a major hit.
Watch and listen to the popular track Nachdi Di Gooth Khulgaye
Heera
This hugely popular Bhangra band from Southall was formed in 1979 by the lead singer at the time Bhupinder Bhindi, Satwant Taak, Balbir Gill and Debbi.
It was not until Jaswinder Kumar and Palvinder Dhami joined the band (after lots of encouragement of Bhupinder), that the real Heera Group became a 1980s Bhangra music entity.
In 1983, they worked with Indian music director Charanjit Ahuja for their first the album Bhabi Te Nanaan Nachdi.
Then, Heera came under the wing of the now established and highly recognised Kuljit Bhamra, who helped them produce their first major hit album, Jago Wala Mela.
Songs like Melna De Naal Ayee Mitro, Teri Akh De Ishare, Dil Mera Lai Gayee and the title track Jago Wala Mela became popular tracks bringing the band into the Bhangra music limelight at the time.
They then went onto even more fame when they started working with the one name in UK Bhangra music who brought it to the fore, Deepak Khazanchi.
Heera worked with Deepak at his studios in Farringdon, London, on massive blockbuster Bhangra albums, including Diamonds from Heera and Cool & Deadly, which had the hugely popular Sas Kutni track on it.
Deepak signed-up Heera on his label Arishma Records and joined the band to perform live with them too, and says:
"Heera was taken to the heights which are incomparable".
Heera featured on Deepak's 1987 Bhangra Fever Vol 1 album which included their hits Maar Chhadapa, Munda Patleya and Boliyan on it.
These albums were all released on Arishma Records and Deepak says "Diamonds from Heera" is the best album to date released on the label.
The band performed nationwide at weddings and functions, television shows and also globally, drawing huge crowds and fans who loved to dance to their popular songs.
Palvinder Dhami's son, H Dhami, went on to follow his father's footsteps with a career in Bhangra music as well.
Watch and listen to the hit track Melna De Naal Ayee Mitro
DCS
Birmingham was the home of this band which was formed in September 1982 by musicians Danny Charanji, Charlie and vocalist, Shin, Hence, the name DCS.
Prior to this Danny was in a band called Hindi rock band called Leo together with Charlie.
Shin had visited Danny's grocery shop and convinced him that he could sing, and after he sang Mohd. Rafi's song Parda Hai Parda, the band was formed, as a Hindi pop band.
They released their first album, a Hindi album with singer Runa Laila.
DCS appeared at live gigs performing popular Bollywood songs, especially, by Mond. Rafi.
After Charlie left the band, the name continued with the group managed by Danny and Shin.
With the rise of Bhangra music in the 1980s, DCS decided to pursue the trend with their first album called Teri Shaun in 1985 on Multitone Records, a label which highly supported Bhangra music in the '80s.
Subsequent albums followed including Au Nach Lao (1986), 123 Go (1986) and Bhangra's Gonna Get You (1988).
Songs like Tenu Kaul Ke Sharaab Wich, Putt Jatta Da, Bhangra's Gonna Get You and Margayi Munde Uteh (Boliyan) all became well known Bhangra hits at the time.
The band's focus was on playing highly polished live gigs with musicians who worked hard to create a dynamic sound on stage fronted by Shin's powerful vocals.
Their sound had elements of rock fused with synthesisers played to the Punjabi beat.
DCS appeared at many shows becoming one of the popular Bhangra bands of the 1980s.
Daytime gigs were in full swing, where college and school kids bunked education to see their loved bands, and DCS was one of them.
Into the 1990's the band released further albums like DCS O.U.1 (1992), Doin It (1994) and Eat Rhythm (1995).
After Danny left the band for family reasons, Shin continued with the band and it was rebranded as Desi Culture Shock.
They produced many albums subsequently with Shin leading the way as the face of the band.
Watch and listen to a performance of Tenu Kaul Ke Sharaab Wich
Azaad
Azaad formed in 1978 when a group of college and school friends in Wolverhampton decided to create a Bhangra band with a difference.
Compared to other bands, the forte of Azaad was to utilise their British roots and education and to inject that into their sound.
Most of the members had degrees or some kind of higher education.
Their first album was Azaad Joban (1982).
It was recorded at Zella studios in Birmingham on 16-track tape, produced by the notorious Punjabi music director from India, Charanjit Ahuja and featured Kuljit Bhamra on tabla.
The band members on start-up included Kash, Parminder Rayat, Fateh Singh and Satnam Lally.
The band eventually moved to a three-singer set-up with Kash, Parminder and Harbans forming the trio.
It was their album Nachdi Jawani musically produced by Kuljit Bhamra which elevated the band's popularity.
Songs like Gurh Nalon Ishq Mitha, Kargayi Jatt Sharabi and the ballad Gal Sun Ja became huge hits.
In 1986, Gajre Chhanak Pae album featuring the hit song Peeni Peeni Peeni once again united the band with Charanjit Ahuja.
Azaad's Kabaddi (1987) a massive hit was the first of its kind, where rock music truly met Bhangra.
Then, Drum N Dhol (1988) became their next blockbuster album with songs like Mohabbat Hogai and Dil Mera Lehgai stealing the limelight.
Azaad appeared on BBC television's Network East in 1987 to perform the rock-infused hit Kabaddi and then Boliyaan track from Drum N Dhol in 1988.
The band performed live entertaining Bhangra loving crowds at many gigs appearing with other bands like Premi, Alaap, Heera, and Apna Sangeet.
In the late 1980s, a singer who became a huge Bhangra star himself joined Azaad, fresh from Punjab – Balwinder Safri.
Safri performed songs with the band especially at university shows where he became a massive attraction.
Listen to the massive hit track Mohabbat Hogai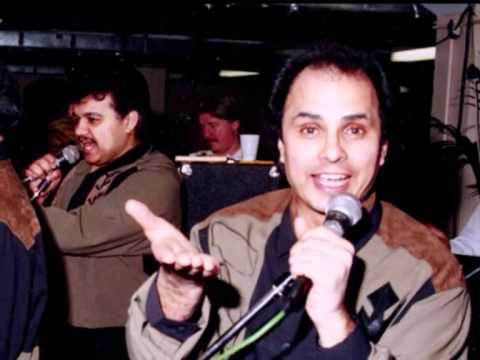 Golden Star – Malkit Singh
Malkit Singh was born in Hussainpur and raised in Nakodar in Punjab.
Malkit moved to Birmingham in 1984 on the basis of an arranged marriage.
He was engaged and then got married to the then Bhujhangy Group Tarlochan Singh Bilga's niece.
Malkit's first album was released in 1986 called Nach Giddhe Vich.
By this time he formed the Bhangra group called Golden Star with Tarlochan Bilga being part of the line-up with him.
A distinct look was a golden belt decoration diagonally across his turban.
Under the guise of Golden Star, he released a number of albums including I Love Golden Star (1987), Putt Sardara De (1988), Up Front (1988), Fast Forward (1989) and Hai Shava (1989).
One key difference with Malkit Singh during this era was that he recorded most of his albums in India unlike many of the other UK based Bhangra bands.
The albums catapulted him into quick fame in the UK Bhangra scene with songs like Gur Nalo Ishq Mitha, Kurri Garam Jayee, Punjab Mera Rahe Wasda, Puttar Mithre Meway, Putt Sardaran De, Hey Jamalo (Tootak Tootak Tootiyan) and Hai Shava.
His albums were released on the label that supported Malkit Singh throughout most of his career, Oriental Star Agencies.
His roster of albums and songs as Golden Star led him to get billed on many Bhangra gigs up and down the country with many powerful live performances.
Malkit got known for his raw and strong live delivery of Punjabi vocals with a solid traditional sound of dhol as part of his band.
Malkit Singh frequently appeared on television station shows in India singing his hits too.
However, he broke up with Tarlochan Singh Bilga and went onto be known just as Malkit Singh in the 1990s. Releasing albums such as Chak Deh Dholia, Midas Touch, and Forever Gold,
Malkit Singh is the first Punjabi singer to be awarded the MBE for his services to music by Queen Elizabeth II at Buckingham Palace.
Malkit is listed in the Guinness Book of World Records (2000) as the biggest selling bhangra artist of all time. Sources say he has sold sales of 4.9 million records in his 20-year career.
Watch a rare performance of the massive hit track Hey Jamalo (Tootak Tootak Tootiyan)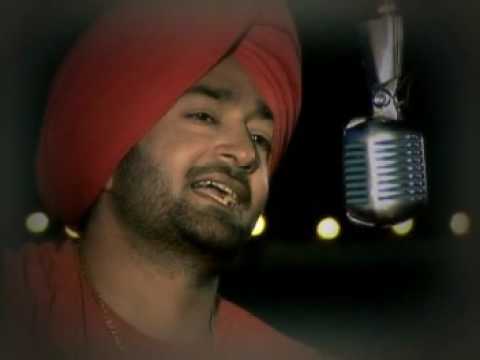 Apna Sangeet
This band was formed in Birmingham and was the most traditional sounding group out of all the 1980s Bhangra music bands.
Fronted by lead singers Sardara Gill and KS Bhamrah, Apna Sangeet quickly got themselves known as the band trusted to perform Bhangra songs of a strong Punjabi nature.
Mostly written by KS Bhamra, their songs resonated with Punjabi lifestyle and their performances at weddings were very popular.
Their song Mera Yaar Vijaweh Dhol was huge on the dance floor.
A very popular song by the band was Soho Road, which they performed on BBC's Network East.
They recorded their first album in India called Apna Sangeet in 1985.
Subsequent albums included Apna Sangeet Tour India, Mera Yaar and Chak De Phattey.
Production of albums took place in the UK too with their keyboard player Nikki Patel, who was, in fact, Gujarati, helping produce their Punjabi sound and tracks.
Other Songs like Nach Paya Mutiara, Toon Nach Toon Nach, Nach Nach Kudiaye and Boliyan became major hits for the band who recorded over 10 albums.
Another notable musician in the band was Dhol maestro, Gurcharan Mall, who use to play dholak and dhol, alongside Dalwinder Kalsi on tabla.
Initially, some of the members were even part a faction of Bhujhangy Group, including Sardara Gill.
With their glitzy outfits, white trousers and headbands, Apna Sangeet was very popular at weddings and Bhangra gigs.
They were very much loved by working-class Punjabi's and enjoyed to have them perform at family weddings.
The band won numerous awards for their contribution to the UK Bhangra scene.
Frontmen Sardara Gill and KS Bhamrah still do make appearances at events and recorded new songs, rebranding themselves as Apna Group.
Watch a performance of the track Nach Nach Kudiye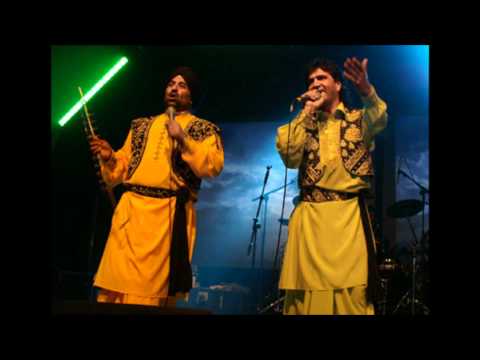 The Sahotas
Five brothers from Wolverhampton got together in the mid-1980s and formed an energetic and unique sounding Bhangra band, called The Sahotas.
Surj Sahota was the lead singer and the music director/producer was Mukhtar Sahota, who went on to producing music as a solo career after the group disbanded.
With strong influences of Reggae and Rock in their music, the band aimed to set themselves apart from the more traditional sound of Bhangra in the late 1980s.
Recording a lot of their albums at a studio on Gas Street in Birmingham, the band wanted to set themselves apart with their youthful modern sound.
They got well known for their 'Sahota Beat' sound which was a strong Tabla beat mixed with drums. Vocally, there was also a distinct offering with harmonies included in the mix.
Songs like Ik Patli Jehi Muthiyar and Menu Hogaya Tere Naal Pyar were featured on their first album Gidha Pao which was released in 1987
The albums Sahota Beat (1988) and Aaja (1989) followed. They went on into the 1990s releasing further albums and songs.
Songs like Sahota Show Te Jake and Aaja Aaja Aaja became very popular setting their path for future hits like Hass Hogia, Gal Bangaee and Akhian Samaal.
The band were billed on many Bhangra gigs around the country as their popularity and fan base increased.
The group performed live on many British television shows such as Cilla Black's Surprise, Surprise, Blue Peter, 8:15 from Manchester and Eggs 'n' Baker.
As well as the Bhangra scene, The Sahotas got involved with mainstream projects. They were signed by Miles Copeland III's EMI Records (Sting's Manager) and released their single Out of Reach and album Right Time for the UK Top 100 charts.
They also toured with the popular Reggae band Aswad on a UK nationwide tour.
For their live gigs, they had a trusted sound engineer called Purdy Bhogal.
They won many awards including Best Band, Best Live Band and Band of the Millenium in the UK Bhangra industry.
Listen to the hit track Chal Balliye
Pardesi Music Machine
The Pardesi Music Machine was a Bhangra band hailing from Birmingham.
The band had two lead singers, Boota Pardesi and Silinder Singh who was from Coventry, who later left the band to pursue a solo career.
The band became immensely popular on the Bhangra circuit and were often billed at club gigs.
In 1986, the Pardesi Music Machine won the much prestigious Asian Song Contest Award which helped them secure a recording contract with the popular record label Oriental Star Agencies.
They released their first album on the label, Nashay Diye Band Botlay in 1987 and the title track catapulted them into the Bhangra music arena.
However, it was not until their second album, Pump Up The Bhangra which they released in 1988 that the recognition for the band to produce something very different came to fruition.
The album was a massive hit due to the first real use of mainstream samples, sequencers and remixing techniques in Bhangra music.
It reigned in the Bhangra charts for a long period for its innovative and pioneering nature. It received a gold disc award.
They continued to release further albums with Shake Yer Pants being the next into the 1990s.
The band's presence in the industry continued to grow with them performing up and down the country at gigs, melas, weddings and subsequently, on global tours.
After Silinder left the band, they recruited a new singer called Harjit who joined Boota to continue the name of the band and their performances.
Listen to the massive hit track Pump Up The Bhangra
Mangal Singh (Chirag Pehchan)
Mangal Singh added his name to the UK Bhangra scene after releasing his massively hit album Rail Gaddi in 1987.
Whilst pursuing a Hindi singing career in Bollywood, Mangal with his band Chirag realised that Bhangra music had more appeal to audiences in the 1980s.
With folk songs of the likes of Kuldeep Manak and Surinder Shinda very much in demand, Mangal decided to follow the trend and sing in Punjabi.
After a song contest held in Birmingham commemorating Mohd. Rafi, which Mangal Singh won versus Shin (DCS) in the final, members of another band called Pehchan who performed at the same show decided to subsequently unite with Chirag.
Thus forming, a new band called Chirag Pehchan.
The band went on to perform live shows, especially at universities and weddings, offering a mix of Punjabi and popular Bollywood songs with an emphasis on good live music.
Mangal Singh then collaborated with the established Bhangra music producer Kuljit Bhamra, which was when they recorded the album Rail Gaddi with the title track becoming one of the biggest UK Bhangra anthems, especially for weddings.
The song Rail Gaddi became synonymous of the Western song Do The Conga by Black Lace, where a 'train' of party guests formed to go around the function room dancing to the song became a huge trend.
The album also featured other songs like Giddha Penda, Phull Wargi Mutiar and Aj Pattni Mohrni.
The band regularly performed at weddings, Bhangra gigs and party functions.
Mangal Singh went onto sing in Bollywood performing songs like Kali Teri Choti, Hindi Pop and recorded further Bhangra songs like Makhana which became very popular.
His daughter, Amar, also became a singer with her big hit Tu Hai Mera Sanam, a Hindi version of the Whitney Houston song from Bodyguard, I Will Always Love You.
Watch Wedding Guests dance to Rail Gaddi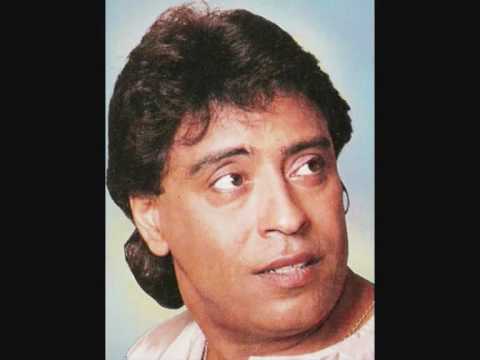 The UK Bhangra scene in the 1980s featured many other bands in the scene including, The Saathies, New Stars, Red Rose, Awaaz Group, Holle Holle (Manjeet Kondal ex-Alaap), Kalapreet, A.S Kang and Achanak who released their song Lak Noo Hala De in 1989 and became huge in the 1990s
Bhangra bands from the 1980s contributed significantly to making the sound of Bhangra connect with UK audiences and fans and succeeded in preserving the Desi culture through its sound.
They created a huge following of fans and sold large numbers of recordings without the help of the Internet age.
The music from these popular bands developed further into the 1990s with more bands and artists joining the genre.
Making it a style of music that firmly identified with British born Desis which then gradually grew worldwide too.
Loading ...