Khattak Dance is a swift martial dance performed with a sword
The society and culture of Pakistan comprise of numerous ethnic groups. A wide variety of dances of Pakistan portray the differences these groups have synonymous with their culture.
The culture of these Pakistani ethnic groups has a great influence from many of its neighbours, such as India, Bangladesh, and Afghanistan.
Pakistan boasts of a rich history when it comes to various individual or group dances. Like with India, there is a whole host of traditional folk dances.
Folk dancing in Pakistan is an expression of delight and still very popular. It delivers an awareness of freedom and individuality across the 4 provinces of the country.
Bhangra remains very popular in Punjab, due to its cultural proximity with India.
In many cases, dances of Pakistan are celebratory, be it seasonal, cultural or even from a sports perspective. We take a look at the most popular dances of Pakistan from the various regions.
Punjab
The Punjab province of Pakistan is adjacent to India. The border between India's Attari in District Amritsar connects with Lahore at the Wagah border.
Pre-partition this was all one land. So, Punjabi's in India and Pakistan do have some close connections. And dance is one of them.
The style of Punjabi dances varies from very high energy to slow and reserved. There are specific styles for men and women.
Bhangra
This is the most popular dance in Pakistan and across northern India. It has had a major impact on Lollywood too, where songs and dances in films have Bhangra moves.
People perform the Bhangra usually with the support of the dhol drum. This energetic dance uses the beat of the drum to create and perform the moves.
The dance has been evolving throughout the years. But the basics of this dance still relate to the enjoyment and celebration of a good harvest in rural areas.
Pakistani men often dance to Bhangra, especially at weddings.
Most people from rural areas will perform the traditional type of Bhangra with a dhol player. Free-form Bhangra is where the moves are not specific to the traditional styles of Bhangra dancing.
Modern Bhangra became popular in the late 80s and early 90s and is a mix of traditional and UK Bhangra.
Men from Punjab at a Pakistani wedding performing Bhangra: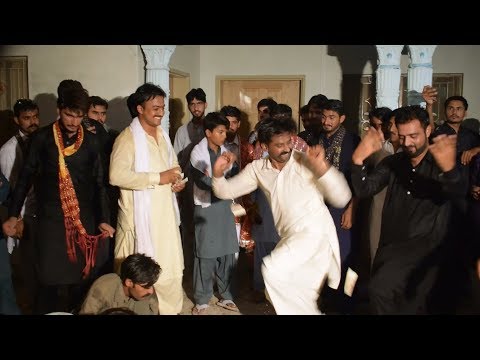 Luddi
Luddi is historically a folk step. The moves for Luddi include using the legs, lower and upper body and the head. It is a common practice of dance attributed with wedding festivities throughout Pakistan.
Luddi is usually performed by women of all ages individually, in pairs or within groups. While clicking their fingers and clapping their hands, women jump and semi-twist around in a circle.
Women also stamp their feet to build some momentum and accelerate their rhythm. The beating of drums also energises the dancers to raise their tempo.
'Luddi Hai Jamalo' sang by Madam Noor Jehan from the film Sahib Jee (1983) is an iconic track in which women heavily danced to at Mendhi functions during the 80s.
Sports fans also perform the Luddi on the streets and at home as a means to celebrate their team's victory. This was quite evident when the Pakistan cricket team won the 1992 Cricket World Cup, 2009 World T20, and the 2017 ICC Champions Trophy.
Pakistani Men performing Luddi after a cricket match: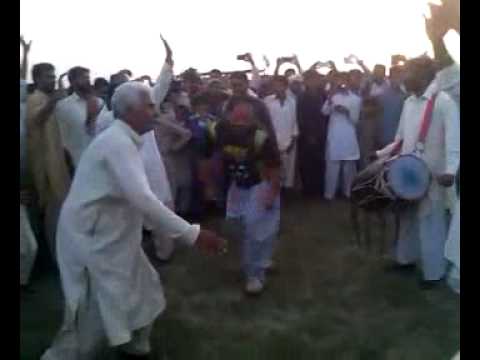 Sammi
Sammi is a traditional form of dance. It originates across the tribal belt of Punjab, particularly in the Sandalbar area of the Potohar region. Men usually perform the Sammi dance during conventional Punjabi parties.
It is also performed by women, who dress in bright colourful kurtas and lehengas. Women also wear a silver hair accessory when doing this dance sequence.
Commonly, it has a slow flow and people dance in a circle. This is very similar to the Dhamal dance in terms of its leg movement. While forming a ring, dancers swing their hands from the side and bring them to the front.
People implement a hopping sequence, along with using sticks in their hands. The playing of the dhol is also common. The Coke Studio track 'Sammi Meri Waar' by Umair Jaswal and Quratulain Baloch is a popular song of this dance genre.
Watch this amazing Sammi dance from Pakistan: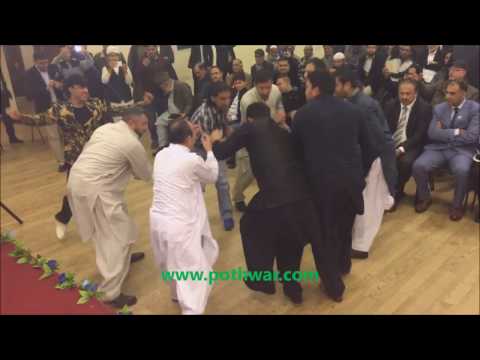 Balochistan
The southwestern province of Balochistan in Pakistan signals more rhythmic style of dances. They range from fast-paced and energetic to slow and peaceful.
Balochi dance is normally a mixture of traditional and folk. But there is African influence too. People from the different tribes add a bit of their own touch to the dances.
The dances of Balochistan represent the people, the land, rituals, and customs of the province.
Jhumar
Jhumar is a folk dance native to Balochistan. This type of dance is mainly conducted by males in the region. It is slower and more rhythmic in form. But one can dance to it fast also.
People will dance around a single drummer standing in the middle. The main forte entails the movement of the arms. Dancers also move their feet forward and then back.
Despite the content of many songs being variable, usually, a love theme accompanies the dance. Sometimes up to three generations dance together, including grandfather, father, and son.
Jhumar is frequently performed at wedding ceremonies. It is a living demonstration of the happiness that comes from a wedding. There are numerous variations to the Jhumar dance.
Balochi Men perform the Jhumar:
Lewa
The Lewa dance mixes traditional movement with African like beats. This dance goes from slow to being fast and eccentric, especially when youngsters perform.
People will get into a circle and dance using all their body, often shaking themselves along the way. Dancers get into the groove with the playing of instruments such as the drum, conga, and flute.
The people from the coastal town of Makran tend to perform the Lewa dance due to its connection with the former African slave trend.
The Lewa dance is common during weddings, Eid, and other special occasions.
A modern take on Balochi Lewa: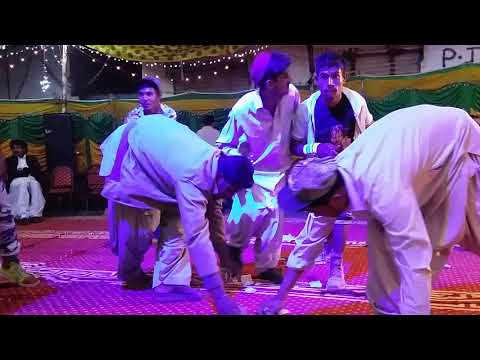 Chap
Chap is culturally a traditional and famous folk dance of Balochistan. When dancing, performers move to their right and then left, facing performers on each side. In between of turning left and right, dancers also position themselves in the centre.
The different chap styles are classified according to every district of Balochistan. These include Balochi Chap, Brahvi Chap, Saryabi Chap, Khosa Chap, Ketrani Chap and Makrani Chap
These dances are performed regularly by adult men when someone ties the knot or at any other important ceremony and event.
On various occasions, women also do the Chap dance. They swirl around, giving high fives as part of their dance sequence. They also move forward before swaying back.
Balochi Women perform the Chap Dance: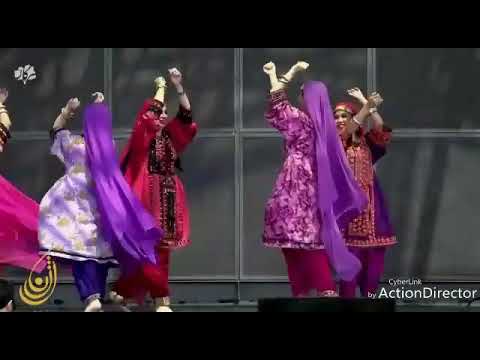 Khyber Pakhtunkhwa
This is a location in the northwestern region of Pakistan bordering Afghanistan. Most of the dances in this region crossover between the two neighboring countries.
People from the Pakhtun tribe perform many historical folk dances which symbolise courage, desire, and bravery.
Traditional music and instruments accompany these dances, including rubab, drum, sitar, tabla, harmonium and the flute.
Attan
This dance form historically derives from Afghanistan but is also performed by the Pakhtun people of Pakistan.
The people of Khyber Pakhtunkhwa customary conduct the Attan dance at weddings or during other celebratory occasions. It primarily has several steps, consisting of full and half round body movement turns.
Attan is performed indoors and in open space by a group of people, while musicians beat the drums. Besides the city of Peshawar, this large-scale dance is quite popular in the Waziristan districts of Khyber Pakhtunkhwa.
Women also perform the Attan dance wearing traditional jewellery, along with colourful dresses.
Young Pakhtuns perform the Attan Dance:
Khattak Dance
This is one of the most well-known and challenging dances of Pakistan. The Khattak Dance is a swift martial dance performed with a sword and handkerchief.
Tribesmen from the agile Khattak tribe perform the dance. It is a popular dance among Pakhtuns in Pakistan.
The men holding a sword or handkerchief dance in a circle to the beats of a drum. The dance sequence commences slowly before getting fast. Using a sword to dance with requires highly exceptional skills
This swordplay dance is used as an effective war-preparation exercise. It is also now regarded as the national dance of Pakistan.
Bold moves of the Khattak Dance: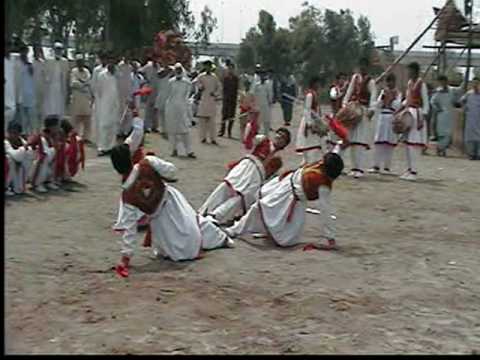 Gatka
This is generally performed by different communities in Khyber Pakhtunkhwa during various ceremonies, or as part of a theatrical performance.
During weddings and other festivals, men perform repetitive swinging and twirling movements using sticks. As a form of martial arts dance, swords are also used.
The playing of desi instruments such as the dhol support the steps in this dance sequence. Sometimes the dance is also led by a procession.
Men performing Gatka using sticks: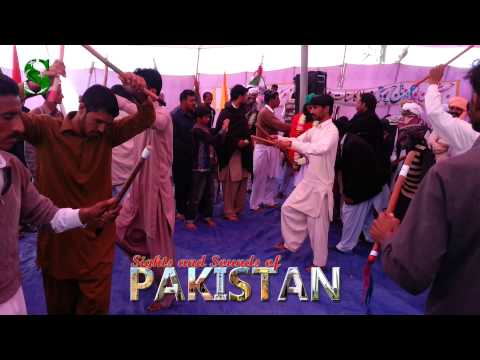 Chitrali Dance
This dance is known throughout Khyber Pakhtunkhwa along with the Gilgit-Baltistan region, a northern administrative territory in Pakistan.
The Chitrali dance takes place at high altitudes whenever there is an occasion. It starts with someone going into the middle and performing small steps using their feet and arms. As the speed increases, the dancer will be seen spinning around.
There is a lot of wrist action and shoulder movement in this dance. The crowd will often encourage the dancer by delightful shoutouts and the clapping of their hands.
When this dance is performed, the drum, sitar or other instruments are played in the background. The dance adds fervour to the annual Shandur Polo Festival.
Chitrali Dance during a festival: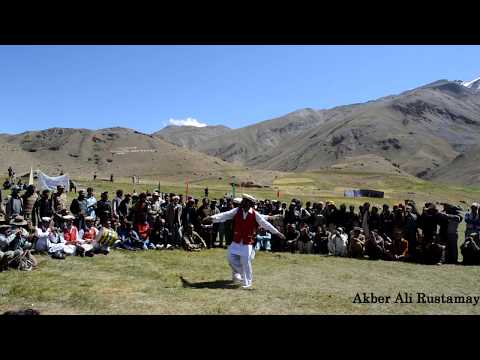 Sindh
This province is located in the southeast of the country. Also termed as the Valley of Mehran, this historical land is home to the Sindhi people.
Sindh has some of the best folk dances in Pakistan due to the traditional nature of them. Moments from Pakistani history illustrate the dances performed in this province.
Dances in Sindh are also performed for spiritual purposes.
Dhamal
This is a dance that is conducted at Sufi shrines throughout Sindh – most notably at the shrine of Lal Shabaz Qalandar in Sehwan Sharif.
This is to a large extent performed by self-sufficient men and women at the various shrines. People also perform the Dhamal during other happy occasions.
The dance consists of lifting the legs and arms to the rhythmic beats of a dhol. Dhamal, in fact, is about drummers and dancers. It also has a Qawwali touch to it.
The Dhamal plays a vital role in spreading unity within a community.
A Classical Dhamal from Sindh: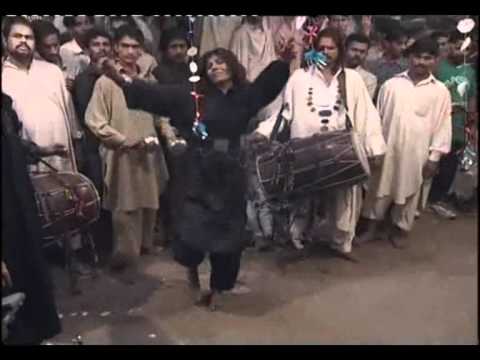 Ho Jamalo
Ho Jamalo is the most popular Sindhi folk dance. This dance pays homage to legendary folk and battle heroes from the 18th and 19th centuries.
The biggest inspiration of this dance comes from Jamalo Khoso Baloch, a local hero of British occupied India. He was initially given a death sentence before being sett free after successfullly test driving a train.
In addition to marking bravery, it truly is a dance for celebrating many festivities and occasions. Men will dance around a single or sometimes more than one vocalist, performing simple steps. Towards the end, dancers pick up their speed.
The Sufi singer Abida Parveen has recorded a more contemporary version of the original folk song 'Ho Jamalo'. Sindhi people tend to dance to this song.
People from both genders perform Ho Jamalo:
Jhumro
This is simply a mind-blowing dance performed by ladies from small towns in Sindh.
Jhumro is a dance where sticks are used. Cultural dancers sway with sticks and pots on their heads in perfect harmony, giving a performance that is delightful to watch.
Women do the Jhumro dance to commemorate when a good crop has been cultivated.
Besides the above, there are many other cultural, traditional and fusion dances in the country, including the likes of Giddha in Punjab. These dances of Pakistan remain a strong part of modern Pakistani culture.