Cricket player Mark Ramprakash won the show in 2006
BBC's Strictly Come Dancing is a very popular and infectious dance show which gets millions tuning in on a weekend.
The show has worldwide popularity, with the BBC exporting it to over 40 other countries.
The dance fest which began in 2004 and sees celebrities paired with professional dancers to perform a variety of ballroom dances in front of celebrity and qualified dance judges including Len Goodman, Craig Revel Horwood and Bruno Tonioli.
There have been a whole host of different celebrities from different walks of life who have appeared on the dancing show.
Dances performed on the show tend to be of a popular nature with styles including the Salsa, Tango, Cha Cha Cha, Pasodoble, Foxtrot, Jive, Rumba and many others.
With over hundreds of contestants, several Desi celebrities have also competed on the popular dance show.
All of them come from backgrounds with Desi roots and some have gone on to succeed in the competition.
Cricket player Mark Ramprakash won the show in 2006.
We look at the Desi celebrities, who took part in BBC's Strictly Come Dancing show.
Anita Rani
The BBC presenter of shows like Countryfile and many BBC documentaries with a Desi connection, was one of the contestants during the 13th series of the show, where she was partnered with Russian dancer Gleb Savchenko.
Bradford born Anita managed to get to the semi-final of the show.
In week seven of the show, the couple danced a Jive to score 34 points.
Watch Anita and Gleb's performance of the Jive: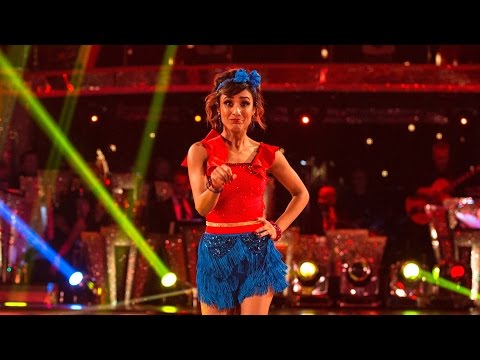 At the Blackpool Tower Ballroom in week nine, they achieved 37, their highest score of the competition when they performed a Pasodoble.
Prior to the show, Anita spoke of her excitement to compete:
"I'm so excited to indulge my fantasy and hopefully learn some mean moves in the process."
"Let's get our groove on."
Although Anita did not win the show, she went on to host 2017 Strictly Tour around the UK.
Her Strictly Come Dancing success as well as the large variety of shows that she presents, make her one of the most notable former Desi contestants.
Mark Ramprakash
Known for his cricketing prowess, Mark Ramprakash is a former England batsman, who swapped the cricket ground for the ballroom in 2006.
Mark is the most successful Desi participant on Strictly Come Dancing.
He and partner Karen Hardy won the famous Glitterball trophy in the show's fourth series.
Mark became the second consecutive cricketer to win Strictly Come Dancing.
Former England team-mate Darren Gough won the show in 2005.
Watch Mark and Karen's performance of the Showdance in the Final: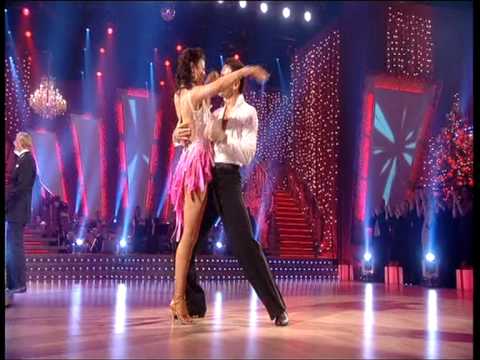 Throughout the series, the cricketer showed his preference for Latin dances as he scored higher in them compared to the classic dances.
His Salsa – which was performed in week five – in the final scored a perfect 40 and came with a standing ovation from the judges and audience.
That jaw-dropping performance saw him win the trophy and to-date is the only Desi winner of Strictly Come Dancing.
He also won the 2008 spin-off, in aid of Sport Relief, with partner Kara Tointon.
Today, Mark is the current England batting coach for their test matches.
Jimi Mistry
The actor, of Indian descent, is best known for being in films such as East is East and The Guru.
He has also had a prominent role in long-running TV soap Coronation Street as Kal Nazir.
Jimi Mistry turned his attention to Strictly Come Dancing, where he was part of the show in 2010.
He was partnered with Italian dancer Flavia where they finished tenth.
They achieved a high score of 32 in their final week performing the Quickstep.
Watch Jimi and Flavia's performance of the Pasodoble:
Flavia spoke of Strictly's development compared to earlier series, she said: "Everone has got a lot more competitive."
"When we first started it was watching a journey."
Flavia added:
"Now just about everyone can dance when they come on the show, so maybe it's lost something of that magic of watching someone blossom."
Jimi and dance partner Flavia married in December 2013.
Jimi Mistry last starred in film Partition 1947, which released in August 2017.
Laila Rouass
Actress Laila Rouass was born in London to a Morrocan father and Indian mother.
She rose to prominence playing the role of Bollywood actress Amber Gates in cult TV series Footballers' Wives.
She was part of the show between 2004 and 2006.
Laila was part of the seventh series of Strictly Come Dancing.
The actress was paired with Anton Du Beke, who has been a professional dancer on the show since the first series.
Her past background as a ballerina was a massive help for her in the show as she went far in the competition.
However, the pair hit a scandal when Anton was accused of being racist towards Laila during the show when he jested she "like a p**i" when she applied spray tan on herself.
Laila and Anton made it to the last four before being eliminated.
Watch Laila and Anton's performance of the Samba: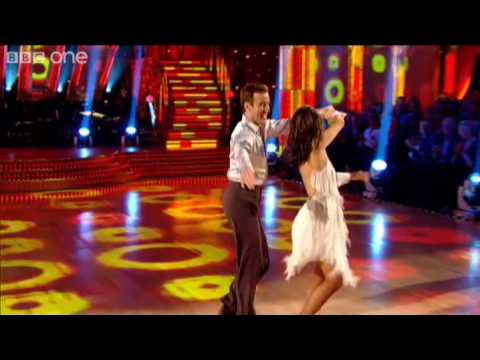 Her performance of the Foxtrot was her highest scoring dance in the competition, she achieved a score of 34.
After her elimination, despite the racial slur issue, Laila said it had been "a dream" dancing with Anton.
Sunetra Sarker
Sunetra Sarker was born in Liverpool and is of Bengali origin.
The actress played many roles early in her career including a BBC drama called Bhangra Girls.
She initially found success playing Nisha Batra in Channel 4 soap Brookside.
Sarkar is most famous for playing the role of Dr. Zoe Hanna in Casualty from 2007 to 2016 and went onto do other shows like Ackley Bridge on Channel 4.
Sunetra participated on the 12th series of Strictly Come Dancing where she was partnered with Brendan Cole.
Prior to the show, Sunetra spoke of her excitement to be on the show.
She said: "Spandex and sequins, bring it on."
"I don't know what to expect but I'm looking forward to it."
The couple finished seventh in the competition.
They achieved their highest score of 32, performing the American Smooth.
Watch Sunetra and Brendan's performance of The American Smooth: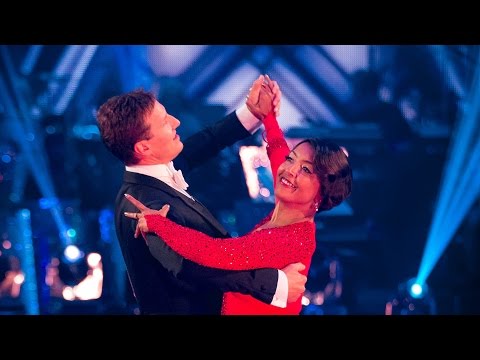 She managed to get such a high score even though she learnt the routine in a single day due to her filming schedule.
Dr. Ranj Singh
Ranj Singh is a doctor and popular figure on ITV's This Morning, where he provides advice to callers questions about all their health needs.
Dr Singh, whose parents originate from Punjab, admits that it was difficult keeping his Strictly Come Dancing participation a secret and apologised to friends and family for it.
His appearance in the 2018 show attracted a major question regarding the format of the show. He questioned if he could dance with a same-sex partner, saying:
"I would love to dance with a same-sex partner. I would value a time when same-sex couples could dance on shows like Strictly. It is incredibly important. We are making progress but there is still time to go."
However, the BBC did issue a statement regarding his request, saying:
"Strictly has chosen the longstanding ballroom dancing format of mixed-sex couples and at the moment we have no plans to introduce same-sex couples."
Talking about his dancing, Dr Singh says:
"I do like to dance, I do it for fun, I've never had any training or anything."
The tough training regime for the dancing show took its toll on the doctor. He admitted:
"I'm so sore at the moment, I've been going to the gym to try and prepare myself but everything hurts."
Dr Singh called his dance technique as a "cross between dad dancing and go-go dancing."
These are the Desi participants on BBC's Strictly Come Dancing.
Most likely, many more stars with South Asian roots will take part in future shows.
Mark Ramprakash is the only Desi celebrity to have won the competition and many have gone close.
How long will it be until we see another Desi champion?