"I've reached out to a few of them and not got a reply."
British Asian pop star, Zayn Malik, has finally released his much anticipated new single, 'Pillowtalk'.
The track made its debut on Radio 1's Breakfast Show with Nick Grimshaw on January 29, 2016.
His fans have been on edge awaiting this arrival, especially as the singer has upped the excitement by giving hints and sneak previews.
Zayn first shares the artwork for 'Pillowtalk' on Twitter, which shows the hot stud in topless shot, captioned by the title of the track and its release date.
— zayn (@zaynmalik) January 24, 2016
Then, he invites fans to countdown to the release of his first solo track since leaving One Direction in March 2015.
Zayn tweets: "So who's staying up with me tonight for this single and video?"
When the music video is finally unveiled on YouTube, it turns out Zayn has a major surprise in store for us – his girlfriend and model Gigi Hadid is also in the video.
And it is nothing less than steamy and suggestive!
Watch the full video here: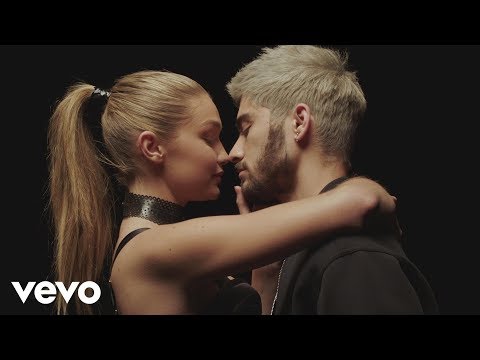 The R&B-infused track clearly showcases Zayn's musical roots, stemming away from the pop-rock style associated with One Direction.
As the title suggests, 'Pillowtalk' is all about sex. In an interview with The Sunday Times, Zayn describes the track as 'so pure, so dirty and raw'.
He continues:
"Everybody has sex, and it's something people want hear about.
"It's part of everybody's life, a very big part of life! And you don't wanna sweep it under the carpet. It has to be talked about."
The 23-year-old has been a lot more vocal since bidding farewell to One Direction, and signing with RCA Records in July 2015.
He opens up to Billboard Magazine recently about his splitting from the boyband, and how he never truly fitted in with their style.
He says: "I genuinely enjoyed [the band] and did whatever I could to be myself within that, but it's just not where I sit as a musician.
"The other boys' taste was generally indie rock. It's good music, but I don't f*** with it. That was never cool where I was from."
The record company's restraints on their creative freedom as a band also made Zayn think twice:
He tells Zane Lowe on Beats 1 radio: "I couldn't give my opinion on this or that because it didn't fit the grain of what we were as a band or what we represented.
"So that's when it became frustrating for me, that's when I had to be like, I've got to start thinking about myself."
However, his former band members may not be ready to rekindle the bonds of friendship just yet!
Zayn reveals: "I had every intention of remaining friends with everybody, but I guess certain phone numbers have changed and I haven't received calls from a lot of people.
"I've reached out to a few of them and not got a reply. Certain people have pride issues, but it's stuff you overcome in time."
Zayn is originally set to appear on the Graham Norton Show on January 29, 2016, but has cancelled this due to scheduling conflicts with recording commitments.
However, fans still have his debut album release to look forward to. Titled 'Mind of Mine', Zayn confirms it will be out in 'early spring'. We can't wait!