"We're interested in looking at how the CIA does things compared to the FBI."
Missing Priyanka Chopra aka the smart and sexy Alex Parrish on your small screen?
Well, those days are over! Fans of ABC's TV series Quantico will be thrilled to know PeeCee is back with a brand new avatar.
The Bollywood star reveals the official poster for Season 2, where she looks fabulous with a CIA badge in her hand.
The poster also features her character's boyfriend Ryan Booth (Jake McLaughlin) in a faded background.
We can definitely expect their passionate and at times troublesome relationship to take centre stage!
The second season of Quantico will premiere on September 25, 2016 on ABC.
Shooting has moved from Canada to New York, and Priyanka will be working for the CIA instead of the FBI.
This confirms her answer to CIA agent Matthew Keyes, who offers her a position at Langley in the final episode of Season 1.
A new job in a new city with a new boyfriend, life has never been better for Alex Parrish.
There is also a great deal of excitement on the horizon for showrunner Josh Safran and scriptwriters.
Josh tells Entertainment Weekly: "We have new stories to tell, and there will be returning cast members. But season 2 is definitely more of a new novel than the next chapter.
"What I can say is that we're very interested in looking at how the CIA does things compared to the FBI.
"The FBI teaches honest and trust and finding the truth and protection. And the CIA teaches deception and lying and twisting information to get what you want, what you need.
"We're definitely interested in juxtaposing those two things and seeing how both sides work separately, and how they work when they're forced to work together."
Just when we thought Season 1 is complicated enough!
Head-spinning plot twists aside, the second season also welcomes a new and diverse cast.
These include British actress Tracy Ifeachor (Doctor Who), Mexican hottie Aarón Díaz and Chinese-American actor David Lim.
Check out the teaser trailer here: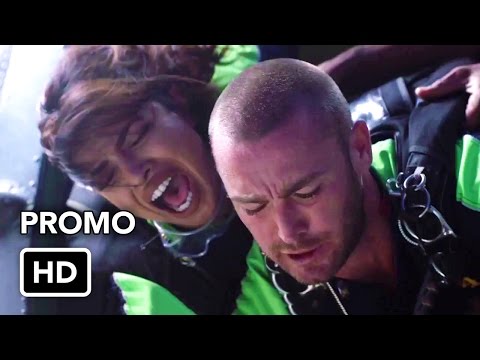 As for PeeCee, she will continue to essay the much-loved Alex Parrish. How will fate bring Alex face to face with her friends and enemies at Quantico? And will her chemistry with new colleagues be a concern for Ryan?
Find out in the brand new season of Quantico, which will premiere on September 25, 2016 at 10pm (US time) on ABC.