"It was a happy moment to see the audience dance to the first British Gujarati song."
With almost less than a month till Navratri, the excitement is slowly building up.
But do you already feel like doing Garba?
YouTube sensation Parle Patel and Pritee Varsani present the Gujarati song, 'Rangeeli Raat'.
Parle tells DESIblitz that the song is basically the beginning of a 'Garba' or 'Gujarati Lok Geet', in which he also performs a 'Bhavai' – an old technique of poetry seen in Gujarati theatre and music:
"As the song is heavily influenced by Gujarati folk, the lyrics are quite light, playful and funny. Not exactly the Adele type song!"
'Rangeeli Raat' also fuses dubstep with the authentic Gujarati folk music to widen its appeal to young people and other music lovers.
The colourful and vibrant music video has been produced, composed and penned by Parle, while Pritee Varsani is at the vocals.
Listen to it here: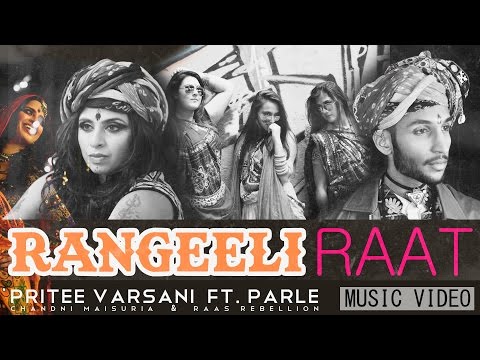 As suggested by the title 'Rangeeli' (meaning colourful), the song has recently been performed at the Rangeelu Gujarat event in London.
This authentic extravaganza is an interactive cultural exhibition, which showcases the best parts of Gujarat.
Sharing his experience on performing the song with his crew and audience members, Parle says:
"This was a lot of fun and it was a really happy moment for myself, and many others to see the audience dance away to the first ever British Gujarati song. The experience was great."
'Rangeeli Raati' has been received well by audiences and has grossed over 20,000 views on YouTube.
Fans can expect more music from Parle and Pritee:
"Music has been a part of me since I remember, I'm always listening to different sounds.
"Pritee and I definitely have more tracks en-route to you all."
Until then, the audience can enjoy watching him on Planet Parle, which won Best Video Channel at the Asian Media Awards 2015.
His two characters, Jitu and Kokila, are that of a stereotypical Desi mother and father.
These personas highlight cultural trends and situations in a lighthearted manner:
"You will always see Jitu and Kokila, they are litterally the salt and pepper of Planet Parle. Two individuals I love to bits!"
We look forward to more music and videos from Parle Patel!