"I feel like I've done something unbelievable."
Twenty-three-year-old gamer Arslan 'Ash' Siddique made history as he was crowned the world's best Tekken 7 player.
The Pakistani gamer took part in EVO 2019 at the Mandalay Bay Convention Centre in Las Vegas. The event is the world's biggest and most prestigious fighting game tournament.
From Mortal Kombat 11 to Street Fighter V, players from all over the world enter tournaments to show off their skills and prove that they are the best at their game.
The Tekken 7 tournament featured 1,899 players at EVO all trying to make their way into the top eight and a piece of the $18,990 prize pot.
Ash made it into the top eight which featured professional gamers from four countries, including the USA, South Korea and Japan.
He was considered to be the most inexperienced of the eight and was the first Pakistani gamer to compete at the event since 2011.
In the grand final, Ash took on South Korea's Jae-Min 'Knee' Bae who is considered one of the world's best Tekken 7 players. The gaming community call him a "god" of the game.
In a captivating match, Ash came out with the huge win and in doing so, became the Tekken 7 world champion.
It was a huge win considering he was virtually unheard of in 2018. However, it was the third time he has beaten Jae-Min.
Ash's win is a very proud moment for Pakistan and it has brought attention to the potential talent pool in the country.
After being crowned the world's best Tekken 7 player, Ash said:
"I feel like I've done something unbelievable. I'm just so proud and happy."
He returned home with almost $14,000 in prize money.
Ash's surprise win in Las Vegas made history as he previously also won the Tekken tournament at EVO Japan 2019 in February.
Despite putting himself on the map with his win, Ash said his trip to Japan was "very difficult" due to the process of receiving a Japanese visa as a Pakistani citizen.
Once it was sorted, the journey from his home in Lahore to Fukuoka, Japan, took five flights over two and a half days. The stressful trip was worth it as he won the tournament.
With his win in Las Vegas, he became the first-ever unified EVO champion.
Watch Arslan progress and win the 'Tekken 7' final: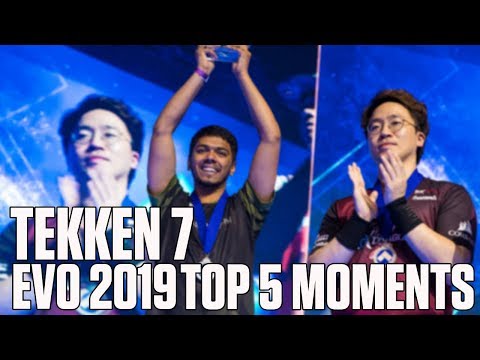 The eSports tournament in August 2019 was the biggest it has ever been, with over 9,000 gamers competing across numerous games.