Anna is the femme fatale, with her perfect curves accentuated by dazzling outfits.
Fans were surprised and shocked when Katsuhiro Harada took to the stage during Paris Games Week 2015 and announced the release of Tekken 7 on the PlayStation 4.
With the game set to be the final instalment in this long and well-loved franchise, it also aims to bring a promising conclusion to the Mishima clan saga.
Not only will it be bringing back the characters we all know and love, but will introduce a whole set of new ones.
Watch the trailer for Tekken 7 here: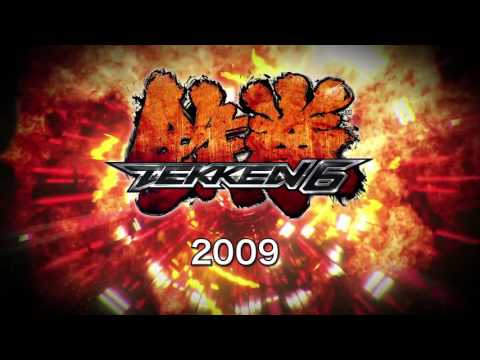 As a token to this long and awaited release, DESIblitz explores the top 11 Tekken characters in the franchise.
1. Emilie (Lili) De Rochefort

With her graceful moves and gothic Lolita style, Lili is the personification of privilege.
She possesses a unique fighting style of elite gymnastics and ballet dance.
Her fighting is poised, but extremely strong and her speed is something that gives her the edge over other characters.
Lili is a character that kicks ass throughout the game and manages to looks flawless while doing it.
2. Nina Williams

Nina is a cold blooded, terrifying Irish assassin, who was hired in the first tournament to kill Heihachi.
She is a fan favourite, due to her Hapkido fighting moves. Her strong jabs and reflexes make her arguably one of the strongest characters out there.
Her speed is matched with deadly moves and chain throws, and her combos are just as lethal.
3. Anna Williams

Sister to Nina Williams, Anna enters the tournament to order to battle her sister, which set the tone for their epic sibling rivalry.
Anna is the femme fatale, with her perfect curves accentuated by dazzling outfits.
She is extremely skilled in the hand to hand fighting, as well as being proficient in the Aikido and Koppojutsu. Her precise chops and kicks take aim at the most vulnerable points.
Despite what her appearance may suggest, she is a deadly character as well as a memorable and well-loved addition to the series.
4. Heihachi Mishima

Don't let Heihachi's age fool you.
He is a badass fighter with deadly spin kicks and electric punches.
He is one of the main antagonists and more often than not, is the one who sets all of the events in motion.
This immortal boss is a fan favourite which may or may not has something to do with him catching a bullet with his bare teeth!
5. Hwoarang

Hwoarang is a literal kicking machine, and to many, the standard pretty boy.
In his fight for revenge, he enters the tournament to avenge the death of his master, and at some point becomes Jin's rival as well.
He continuously wows with his extremely fast kick combos alongside his rapid speed.
His use of Taekwondo is also important as this fighting style was not shown in mainstream fighting games until Hwoarang's appearance in Tekken 2.
6. King

Donning a frightening jaguar mask, King is not one to be messed with.
His pro-wrestling background gives him an impressive set of chain throws, ground throws and many other types of throws.
He is extremely powerful, elegant and skilled in the art of combat. He originally entered the tournament in the hopes of using the prize money to build an orphanage.
His good heart makes him a well respected and likable character.
7. Jin Kazama

Jin is one of the main Tekken characters in this series.
His grandfather Heihachi trained him to enter the tournament with the hopes of avenging his mother's death.
However, in a unique twist of events, Heihachi double-crosses him by trying to steal the Devil Gene from his body and consequently becomes Jin's next target.
Jin's tragic story partnered with an internal struggle with his devil within makes him one of the most memorable characters in the series.
20-year-old Taran says: "I think character-wise his back story was strong and gave him a lot of drive, and that made him an iconic unforgettable character for me."
8. Kazuya Mishima

Kazuya was the first protagonist in the series with a dark past.
A proud fighter and not an easy character to play, his combo moves such as the Electric Wind God Fist make him a character worth mastering. With his cool taunts and moves, he is definitely one to remember.
Although he started out good, it was revealed he was in fact a ruthless, aggressive and power hungry character after killing his own father and claiming the organisation as his own.
9. Marshall Law

Marshall Law is one of the Tekken characters created as a homage to Bruce Lee and his iconic fighting style.
He even wears the yellow jumpsuit from A Game of Death. He is a much-loved character; a powerful fighter, incredibly fast and generally well balanced.
His destructive punch and kick combinations make him an extremely fun character to play, and one to watch when playing against. He's also been known as 'The Fighting Chef'.
10. Lei Wulong

Lei Wulong is one of the Tekken characters inspired by Jackie Chan with his laid back demure and use of comic relief.
He is a character clearly made for the experts, as he has seven stances to master which makes the learning curve pretty steep. But he is worth mastering, as he excels at evading and baiting the enemy and has many launchers.
He's a character that is very popular because of the power he brings through taking the time to master.
11. Yoshimitsu
Yoshimitsu is a name that has been used by many different characters throughout the game, but that doesn't change the fact that fans still love him.
His helicopter moves and poison breath matched with his meditation abilities literally heal him during fighting.
He's a force of nature, with excellent speed and prosthetic arms. His mission also resonates with many as it is to help the weak and fight against oppression.
Tekken 7 is looking to be one of the games that people are most looking forward to in 2016.
With the series being around for 20 years, it has definitely hit the hearts of many.
Fans are dedicated and extremely loyal as many have fond memories of playing it in their younge years, or watching family and friends play it.
The Tekken characters from this list returning in this instalment will be Jin Kazama, Kazuya Mishima, Heihachi Mishima, Marshall Law and Yoshimitsu.
Although Nina Williams hasn't be officially confirmed, many players are speculating that she will return, alongside Hwoarang and Lei Wulong.
It is an iconic franchise and one of the more memorable fighting games.
Safe to say that it's going to be a blast!