"He will be on a plane back to Pakistan on the 25th"
The 'One Pound Fish Man', the singer of the hit song has been hit with a visa scandal and told to leave the UK until he gets his paperwork sorted out.
UK Immigration officials found the visa belonging to Muhammad Nazir, the novelty singer and fishmonger, had expired.
It's reported that Nazir was under investigation by the Home Office over a potential breach of the terms of his student visa after he reportedly abandoned his school to work. He has been told by the officials that he will be put on a flight back to Pakistan on Christmas Day, the 25th December 2012.
His novelty song 'One Pound Fish' was destined for the UK Pop Charts after also making it to the number one spot in the Official Asian Download Charts. Samir Ahmed his agent said: "He will be on a plane back to Pakistan on the 25th and when he will be allowed to return is uncertain." He added: "His song has really taken off but he needs his visa sorted out so he can come back and be a full-time performer."
For many years, Nazir worked as a fishmonger at Upton Park market in East London, where he became popular for his 'One Pound Fish' song. Many visitors to the market would hear him and request him to sing the catchy tune.
In 2012, he attended the X Factor show as a contestant but was not allowed to go through to the next round. Although he impressed guest judge Rita Ora who gave him a standing ovation, he failed to make it to boot camp with all three other judges voting against his act.
Nazir later revealed that one of them, Gary Barlow, had tweeted him to admit that he (Barlow) had made a mistake by not letting him through.
Subsequently, Nazir decided to go solo and still release the song with the help of giant music label, Warner Music and his manager Raj Roma.
The video and song became a sensation on YouTube where it's received over 6.5 million hits. Increasing dramatic media interest in the singer and his song.
The song has since been covered by Alesha Dixon, Timbaland and Mindless Behavior, and was aiming to make the popular number one spot Christmas spot on the UK Charts.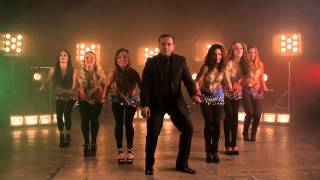 However, Muhammad Shahid Nazir, born in the town of Pattoki, near Lahore, Pakistan, was not legal on his current immigration status. Coming to the UK on a student visa and then leaving his studies to work at the fish market, is not allowed. So, he was breaking the law.
His family are all in Pakistan and he was living in the UK on his own. His wife Kashifa and four children live with his mother in Pattoki, whom he will be re-joined with now further to his deportation.
Nazir's interest in music started from a young age when he grew up listening to Bollywood and Punjabi music. And his desire to sing was always something he dreamt of doing. Recently, Nazir said this was a huge dream come true and couldn't believe it was all happening so quickly. His family were overjoyed by the news of his song doing so well and he told Al Jazeera: "My wife is happy, my family is happy because they know singing is my passion from my childhood hobby. They are saying: "Your dream is coming complete now."
In an interview, Nazir spoke about people wanting to come to the UK and said: "Everyone from Pakistan and India wants to come to London. They think life is easy here. It is safe and there are many more opportunities. In Pakistan, the law and order situation is not good. We have no good medicines, no good education, no electricity. The people are worried. You feel less safe. There are many unsolved murders and crimes. That's what scares everyone."
The 31-year-old singer has been making appearances in many parts of the UK. He has been on umpteen radio and television shows including Soccer AM and the BBC Asian Network. He was in Birmingham on the 22nd December 2012, where he was heard promoting sing his song at a well known Asian restaurant.
Nazir tweeted on Twitter as 'One Pound Fish': "A big thank you everyone for buying my song my team has been amazing i cant believe it number 29 i am a market trader not star good night."
This is a big blow for his hopes to be a popular singer and no doubt for his record company, Warner, who was not available for comment. However, it is incredible that the singer was signed to such a big music label and promoted so heavily without any knowledge of his visa eligibility to stay in the UK and work.
Once again we have another singer who came from South Asia who has tried to play the system and stay in the country on illegal terms. In January 2012, Punjabi singer Garry Sandhu was deported to India for similar reasons by the UK Border Agency.
If Nazir sorts out his visa papers he might be allowed back into the UK but that now remains to be seen. Despite the massive popularity of 'One Pound Fish' song, it's likely that Nazir's rise to fame may well be short-lived by his return to Pakistan.