"emerging talent met with organisers and performers to create a vibrant showcase of their skills"
DESIblitz.com has partnered up with Gallery 37 (G37) to help new artists reach their potential. G37 is a flagship creative programme that invests money in emerging young artists based in Birmingham.
The programme is focused on scouring the whole of Birmingham to find new creative talent from diverse communities and vibrant neighbourhoods.
G37 wants to kickstart the careers of artists that are interested in visual, performing and digital arts. As well as a few opportunities for those involved in production, curation, and documentation through film and photography.
To support G37 and encourage budding young artists to get involved with the event, DESIblitz will be providing the winner with £10,000 worth of public relations (PR) work.
The winner will receive quality written and video content advertising their work and achievements, alongside being featured in our email newsletter and social media channels like Twitter, Facebook, and Instagram.
The creatives that become G37 artists will also receive an industry-recognised qualification, which will be either a Bronze or Silver Arts Award. They will also gain plenty of experience in the form of industry networking and volunteering opportunities.
G37 are launching their showcase at the start of July 2018. The event targets artists aged between 16-25. Currently, they are taking applications from now until the 18th June 2018. So, get applying!
The aim of the programme is to invite young artists to showcase their work, create new artwork pieces, and connect with industry professionals. They want to provide the artists with vital advice, direction and knowledge to help further them in their creative careers.
Ultimately, they want to be able to provide the financial support and creative help so that these artists can turn their ideas into a reality. To help young artists achieve this reality, we'll be supporting the winner with all the PR they could need!
The Creative Arts Camps
The programme hosts several compulsory Creative Arts Camps that are designed to help aspiring artists produce new work. The Camps are to be held in professional studios located across Millenium Point in Birmingham, before heading off to other contemporary spaces.
Each camp produces work following a given theme which will then be presented within two high profile platforms curated and produced by the G37 team.
The artists will then have help from industry professionals who will teach you additional skills. They will also enable you to expand your creative ambition, professional experience and track record.
Kickstart your career in the creative industries, Gallery 37 is back for 2018!

Collaborate, grow and work with industry experts on a tailored training programme ????https://t.co/AT7weO4eMC#PunchG37 pic.twitter.com/Nc4Kfn9FmM

— Punch Records (@punchrecords) June 3, 2018
The full training programme will be running from July 2018 to December 2018. Once selected, you will receive a programme schedule explaining the dates and times of the events taking place.
Some elements of the programme are competitive and opt-in, whilst others, such as the Creative Camps, are compulsory.
For their 2018 showcase, they are also offering artists the chance to pitch to the G37 Micro Commission Scheme. This will be delivered with 'a diverse range of supporting arts partners.'
Past Success of Gallery 37
In September 2016, Punch Records hosted Gallery 37 to showcase the work from a range of young artists.
Taking place at Millenium Point, the best of Birmingham's new and emerging talent met with organisers and performers to create a vibrant showcase of their skills and work.
The event featured work from 60 artists. They explored art through the medium of Music Production, Songwriting, Street Dance, Visual Arts, Spoken Word and Film.
They also had help from special guests that included Terri Walker, DJ Ace, Roxxxan, Diztortion, Hollie Mcnish and Steady.
Check out 2016's Gallery 37 Exhibition below!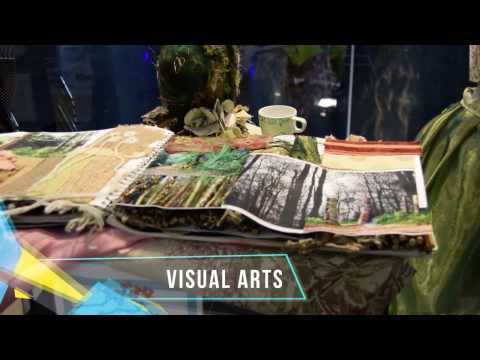 The Dates and Details
G37 emphasises that should you be successful in applying, you will need to be available to take part in the Creative Arts Camp. The dates for the Creative Arts Camps are set out below. They include:
Wednesday 15th August until Friday 17th August (10am until 5pm) – Although, Thursday 23rd August will last slightly longer until 8.30pm.
Monday 20th August until Friday 24th August (10am until 5pm)
Tuesday 28th August until Saturday 1st September
Tuesday 4th September until Saturday 8th September
Within these Creative Camp dates, there are certain conditions and variations regarding venue, time, and applicability so check out the participant information to make sure you are available to be in the right place at the right time, should your application be successful.
So, could you be a G37 artist and receive our £10K worth of PR work?
To apply, head to Punch Records and fill out their online application form by 10am on Monday 18th of June, 2018.