"The culture I inherited and the one I was brought up in are worlds apart"
British Asian artists are now appearing everywhere in today's music industry.
But the scene hasn't always been so bright; a decade ago, the majority of young, aspiring, British Asian artists were restricted solely to the Bhangra scene, and even that was if they were lucky enough to have a relaxed family background.
Parents wanted their children to become doctors and dentists, not rappers and musicians.
Times have changed though, and today's younger generation have been lucky enough to progress from those dark days of the past.
More young British Asians are fulfilling their musical ambitions, and not just in Bhangra; they are appearing increasingly within Western popular culture too.
Zayn Malik and Naughty Boy are prominent figures within the UK music industry, while artists such M.I.A., Jay Sean, and Raxstar often release work which fuses Bhangra with R&B, rap, and Western styles of music.
British Asian artists are finally beginning to thrive within mainstream music.
DESIblitz presents you with 5 promising talents who are expected to have a very successful 2016.
Zack Knight
There's really only one place to begin – with one of 2015's most industrious British Asian artists.
His production of hits such as: 'Dheere', 'Nakhre' and 'Pyaas' led to Zack Knight being awarded as the 2015 Breakthrough Act Winner at the Brit Asia TV Music Awards.
Knight has worked with 'Tum Hi Ho' singer, Arijit Singh, for his single 'Looking For Love' and has also collaborated with another Brit Asian artist in Raxstar; the duo released the hit single 'Queen' together.
The 24-year-old soul singer has already worked with stars Tinie Tempah, IYAZ, Stylo G and Shide-Boss, as well as performing at Wembley and the O2 Arena as a supporting act for Taio Cruz, Jessie J and Mario.
It is certain that the talented Grimsby born vocalist has a big future ahead of him, and 2016 is sure to hold more of his sensational work.
Amanjot Sangha
20-year-old, London based artist Amanjot Sangha is another name to keep tabs on in 2016, and over the coming years.
Her powerful vocals and unbelievable raw talent led her to winning the UK A.M.A Unsigned Act Award in 2012.
She remains to be an unsigned talent, with no support – financial or otherwise – from music labels.
Due to this and her commitment to study, whereby she is currently completing an Economics Degree, Sangha's material is found primarily on YouTube.
As of date, she has produced covers of songs including: 'Deewani Mastani', 'Ambarsariya', 'Heer', and, most recently, Justin Bieber's UK Number 1, 'Love Yourself'. They are certainly worth a listen!
This girl has huge potential!
Navina Rajan
Individuality is a vital aspect of modern music, and 19-year-old Navina Rajan has just that!
Her unique style of folk and country singing is rare in the Brit Asian music industry, and she is an artist who pulls it off expertly!
Vocals are not her only talent however; Navina is also a songwriter, and can play the piano, flute and guitar!
The Cambridge born teen, who is currently studying at the University of Warwick, was awarded Best Singer-Songwriter at the BlingYaTing 2014 Awards (a Cambridgeshire held Urban and World Talent Show).
Her success continued into 2015 where she was named among the nominees for the 2015 Best Unsigned Female Category.
At just 17, Navina began performing across the UK, and now performs regularly at her university. She recently released her debut album Colours, where she actively plays all of the featured instruments – apart from the drums and bass – herself.
Her array of talents, coupled with her unique singing and songwriting styles are sure to lead Navina to a prosperous future in the music industry.
Adil Omar and Talal Qureshi
A Pakistani rapper, singer-songwriter and producer who was born in London, but spent most of his childhood years in Islamabad. Omar began writing lyrics at a young age, and began recording by the time he was 14.
In 2012, he was nominated for the Best Emerging Talent at Pakistan's Lux Style Awards.
Omar has recently worked with friend and electronic musician, Talal Qureshi on tracks 'Nighat & Paras' and 'Spiderman' both of which they produced together.
Adil Omar has already worked with legends Xzibit and Cypress Hill.
There is speculation that the duo have been contacted by Diplo for a possible future collaboration. 2016 can therefore expect to see much more of their exciting work!
Yogi
A producer from London who is 'making it' in the music industry!
Yogi is now living the life in America where he is producing work which fuses various styles of music, predominantly dance and hip-hop.
He is signed to both Skrillex's OWSLA label, and Dr Dre's Aftermath Entertainment. Yogi has already collaborated with Skrillex and Pusha T in the hit 'Burial'.
His most recent track, 'SIRI', also features Pusha T and is available to download legally now from iTunes.
Being signed to both one of the biggest DJ's and rap producers in the world, Yogi's future looks extremely bright. 2016 is sure to offer us more big collaborations between him and world renowned superstars.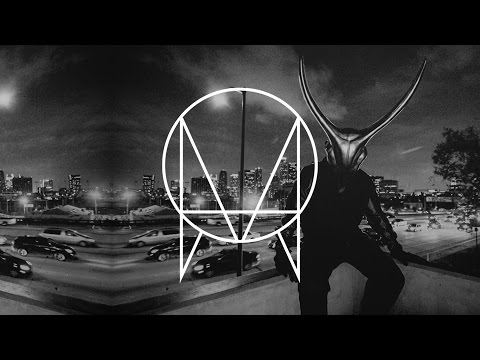 Also keep an eye on British Asian artist Swifty Beats' upcoming work! Following the success of 'Gum Sum', the DJ and producer has thrilling new work coming up!
Check him out on various forms of social media such as Instagram, Snapchat, SoundCloud and Twitter for updates on his new music.
His new track 'Playing' will be released by Swifty later in 2016.
Since pioneering artists began to knock down the wall which separated Western music and Bhangra just over a decade ago, British Asian artists have found themselves increasingly amongst both varieties of music.
As Raxstar says: "This duality is an integral part of my identity as a British Asian.
"The culture I inherited and the one I was brought up in are worlds apart but there are millions like me who are also trying to figure it all out. Music is my creative outlet to explore that journey."
Will the newest wave of British Asian artists be able to match the successes of the aforementioned artists? Only time will tell, but these are certainly 5 to keep an eye out for in 2016 and beyond!