"Dancing is the most animalistic human thing"
Dance has always been a captivating form of art in music and is very appealing to the eyes. Its usual vibrant colours of dancers and the synchronised motion to the rhythm are satisfying to watch.
However, the emerging British Asian dancers are now starting to branch out and challenge new different styles of dance.
In addition, it is becoming more noticeable that dancers like to showcase their performances by telling a specific story.
For instance, dancer Aakash Odedra presents his dance with such elegance whilst touching on real-life social issues. These include politics, power and the importance of humanity.
Also, with these fascinating performances, these dancers have performed on the biggest of stages.
These include the Royal Opera House, London and Southbank Centre, London. Here are five popular British Asian dance artists with unique styles.
Akram Khan
Akram Khan is a dancer and choreographer born in Wimbledon, London, UK. He is popular for his interesting dance style of Kathak mixed with contemporary dance.
His fusion of Kathak and contemporary dance exceeds the norms with statements such as 'be daring, take risks, think big, explore the unfamiliar'.
Akram's work is known to be a moving experience. Its intelligent method of storytelling is both extremely intimate and epic. His fascinating work takes after many historical stories.
His project Vertical Road (2010) premiered at Leicester's Curve Theatre and draws inspiration from Japanese history. This particular piece includes poetry from Islamic theologian Rumi.
In addition, this project includes dance forms like Japanese butoh and terracotta warriors which is a vivid indicator of Akram's creativity.
In Akram's general dance world he also delves in the performance of Desh, a contemporary solo performance. Here, he invests in exploring the celebratory elasticity of the human spirit in the sense of labour, transformation and survival.
Akram is also a firm believer that dance is sensual and has a deep connection. Speaking in an interview in the Why Do We Dance? (2019) documentary, he explains:
"Animals use movement in their courtship rituals to attract a mate."
"Dancing is the most animalistic human thing. It releases a chemical burst of pleasure, an endorphin rush that also happens during orgasm."
Akram is a believer in the traditions of Kathak. He sees Krishna as the male icon in dance. This inspired his dance based on the Hindu epic, Mahabharat and Queen Gandari.
Aakash Odedra
Aakash Odedra is a choreographer and dancer, born in Birmingham, UK. He trains by specialising in the classical dance of Kathak and Bharatanatyam in India and the UK.
Odedra is popular for his debut work, Rising (2011), which was a significant stepping stone in his career.
Interestingly, Odedra made his debut at the Royal Opera House, London, UK. Here, he performed in The Shadow of Man (2012), which one of his solo works.
His projects like Murmur 2.0 (2014) and Inked (2014) focus on unusual concepts. This includes dyslexia and multiple forms of intelligence and subtle eye movements performed in the ancient temples.
Aakash also became a mentor at the BBC Asian Younger dancer in 2015. In Odedra's own words, he 'finds his way of expression in life'. He connects to his ideas through ritual tattoos and draws inspiration from his grandmother.
In an interview with Post Life, Aakash opens up about his choreography, style and how he connects to his performances. He said:
"My art reflects the world around me."
"A lot of what I was questioning politically – the desperation of humanity, vulnerability, manipulation, power, loss of power, oppression – are still present in my world today."
Performing globally across various countries, he goes down as one of the most successful and popular dancers.
Shobana Jeyasingh
Shobana Jeyasingh is a British choreographer born in Chennai, India. Jeyasingh founded her company thirty years ago in London, UK.
She creates content for various diverse stages such as Screen, Stage and Palladian Monasteries. Jeyasingh uses storytelling to inspire thought, movement and reaction through body movements.
Her first act was Bayadere The Ninth Life (2015). This was a reimagining of Marius Petipa's ballet, La Bayadere (1877).
Furthermore, Jeyasingh is popular for her choreographic imagination and composition. Many of her works are referenced in Bharatanatyam.
Interestingly, her pieces are often based on concepts of displacement, diversity, and travelling between boundaries.
The cultural cacophony of 21st-century cities has inspired Jeyasingh's work. Through music, technique and design, she aims to view the bodily movements in unforeseen places.
Additionally, her work Too Mortal (2012), is created for churches in London, Venice and Stockholm. The rhythm in this piece compliments historic buildings.
Also, Jeyasingh's act Material Men (2015) revolves around concepts of British colonial migration and plantation labour.
Her work focused on the millions of Indians forcibly transported to plantations and slavery.
Karan Pangali
Karan Pangali is a London-born Bollywood dancer. His first opportunity arose after winning the reality show, Just Dance (2011). This was hosted by Bollywood's dancing icon Hrithik Roshan.
Pangali also runs his own dance company in London, KPARK Entertainment. In addition, he conducts several shows across the UK and Europe.
Trained in Kathak, Bollywood, Hip Hop and Salsa, Pangali is known as 'one of the world's extreme dancing heroes'.
Pangali also combines dance and stunts, including collaborations with Akshay Kumar.
Furthermore, he is a believer in dance fusion and his pieces are an amalgamation of classical to contemporary dance forms.
Inspired by the Bollywood industry, Pangali is particularly influenced by actors Hrithik Roshan and Madhuri Dixit.
Classical dance is also something that is very appealing to Pangali. Conversing with Press Trust of India, he explains his goals of what he can achieve with his dance forms:
"I want to glorify classical Indian dance because it's losing its charm in the midst of technicalities of Western dance."
Sonia Sabri
Sonia Sabri is one of Britain's brightest dancers and choreographers. Born in Wolverhampton, UK, she is one of Britain's leading artists of South Asian Dance.
Sabri's work is inspired by urban settings and drawings resonating with British and Indian culture. It has a unique style of Kathak called the 'Urban Kathak'.
Also, she is popular for her dance pieces based on heritage sites and outdoor spaces. Sabri is also inspired by people's everyday life experiences and women groups.
As well as Sufi and Persian influences, Sabri likes working on other interesting concepts. These included recognising self-identity and mental health issues.
Her piece, Kathakbox (2011), is an amalgamation of classical Kathak and Hip Hop. Sabri also draws inspiration from exploring similarities between the history behind the two genres.
Following in an interview with London Dance, she elaborates on the concept of her Kathakbox project:
"Kathakbox explores 'tick box culture' and how we have easily become accustomed to it.
"Kathakbox makes us think about in, out and around the box and discover the definition of who we are as individuals."
"And whether containment is just a tick on a form or does it actually manifest within today's social fabric."
Watch a trailer to Akram Khan's Vertical Road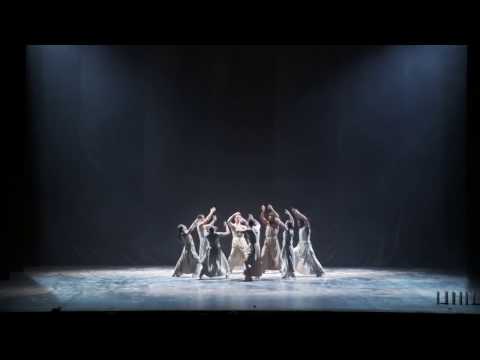 These artists have performed in the UK at various venues such as Akademi, Sadlers Wells, The Nehru Centre, South Bank Centre, and Bharathi Vidya Bhavan.
Also, many have created their own dance workshops and classes. They have inspired students from beginners to advanced-level to take part.
From style to concepts and presentation, artists are gearing towards dance, making it more relevant as it is constantly evolving.