His most popular video has even acculumated 1 billion views.
For every young child, they would love to do reviews of toys they play with. Well, a 6-year-old has accomplished that dream and is even earning from it!
The reviewer, named Ryan, features in the annual Forbes' list of Highest-Paid YouTube Stars 2017.
Ranked at No. 9, the youngster has earned a whopping $11 million (approx. £8.2 million) this year. An incredible achievement for the young boy.
Especially as he is the youngest entry on the list!
He created his channel 'Ryan ToyReview' back in March 2015, with the help of his parents. Over the years, he has built an impressive following, with 10 million subscribers.
In each video, the 6-year-old looks at different toys, testing them out through playing. Then he explains what he likes about them.
One would easily assume his parents' house must be filled with various toys. However, they reveal on the channel that many of the items go to charity after being reviewed.
Despite his young years, Ryan acts as an adorable, confident presenter. Meanwhile, his parents record and produce the short shows. As a result, they generally generate 4 million views per video.
His most popular has even accumulated 1 billion views. What an impressive feat!
From their success, his parents have now created new channels. For example, they made Ryan's Family Review for footage which includes his mother, father and younger twin sisters.
Watch this video from Ryan ToyReview: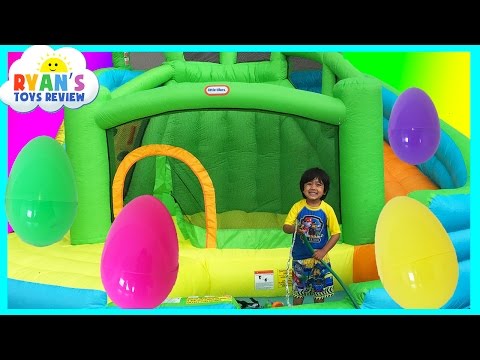 Many will wonder who else appears on the Highest-Paid YouTube Stars list – in particular, Lilly Singh. While she does indeed feature, Ryan actually surpasses her!
The Canadian Indian star ranks at No. 10, earning $10.5 million (approx. £7.8 million) in 2017. Most of her earnings come from her two channels: Superwoman and SuperwomanVlogs.
Meanwhile, the individual who takes the top spot of No.1 is Daniel Middleton. The YouTuber, who owns DanTDM, earned  $16.5 million (approx. £12.3 millon).
We have to applaud 6-year-old Ryan for his successful journey on YouTube.
Perhaps with the Christmas season ahead, many viewers will tune into his reviews. Parents keen to see what toys they should get their own children.
If you'd like to check more of Ryan ToyReview, make sure you tune into the channel.
Read the full list of Forbes' Highest Paid YouTube Stars here.