"Both teams played the game in good spirit so good day all round."
A Birmingham football team, Sparkhill United, have created potentially record-breaking headlines as they won with unbelievable results!
Sparkhill United thrashed Sutton Phoenix on Sunday 23rd April 2017, with the match ending 36-2. Yes, you've read that right. One of their star players, Habeel Nawaz, scored the majority of their goals.
It arguably hails as the biggest victory for a Birmingham league football team!
The day didn't start well for Sutton Phoenix, as only seven of their players showed up. And then, throughout the match, Sparkhill United show off their strong skills working as a team and delivering goals upon goals.
Nine of their players scored 36 in total, with Habeel Nawaz achieving the highest number of 14 goals and Sahel Rahman also scoring eight.
The referee may have felt a pang of sympathy for Sutton Phoenix. He ended the match at full-time, despite only being an hour long at that point.
Nevertheless, it still creates a magnificent win for Sparkhill United. The match also featured the debut performance of their latest addition to the team, Allando Davis.
Sarfraz Ahmed, the Player Manager of Sparkhill United, spoke more about the match and acknowledged Sutton Phoenix's players for their commitment to continue with the game.
He said: "Full credit to the opposition who started with 7 men instead of taking the easy option of forfeiting the game.
"I just told the lads take the game serious and get as many goals as you can before their other players turn up but they never did. [sic]
"It was an enjoyable game regardless as I also gave myself a run-out. Both teams played the game in good spirit so good day all round. Now to focus on setting a new record by being [the] first manager to do the double in the BCSFL history."
Watch a moment from the match here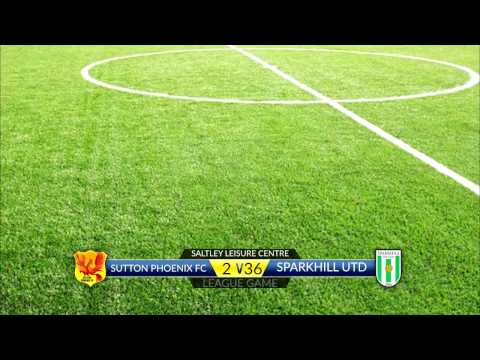 The BCS Football League now shows Sparkhill United as the top of their Premier Division. Areeb Khan, Chairman of BCSFL, expressed shock of the historical win from Sunday. He revealed:
"I expected a high scoring game when I saw Sutton Phoenix turn up with 7 players whilst Sparkhill had most of their star players but didn't think it would end up as high as it did."
While he didn't record the game on Sunday, he expressed his regrets. However, the match he did attend had its own record:
"Interestingly enough the game I recorded ended up as 0-0 which was the first time in our league that a game has ended goalless which made it [the] lowest-scoring game in the history of the league."
With such a historic win, Sparkhill United's chances of winning the BCSFL cup look very fruitful.
DESIblitz wishes them great success for the rest of the season.