"I did not pretend to be Dhoni, I was Dhoni."
Biopics have been trending in Bollywood for some time. Since 2012, the industry is churning out many sports biopic films.
Movies such as Soorma (2018) and Gold (2018) in particular have done well at the box office, breaking records along the way.
These biopics are based on the life of sports people, from the world of cricket, hockey, athletics and many other games.
In India, there are several brilliant cases of individuals who have made the nation proud.
Individuals like Sachin Tendulkar, MS Dhoni and Milkha Singh to name a few have achieved a lot in their respective sports.
Films like Bhaag Milkha Bhaag (2013), Dangal (2016), M.S. Dhoni: The Untold Story (2016) and others are worth the watch.
DESIblitz presents some of the best Bollywood sports biopic movies.
Paan Singh Tomar (2012)
Cast: Irrfan Khan, Mahi Gill and Vipin Sharma
Director: Tigmanshu Dhulia
Some may believe Tigmanshu Dhulia's biopic on India's steeplechase master turned dacoit, Paan Singh Tomar is the slant setter.
This motion picture and its astonishing box-office victory did persuade the powers of Bollywood to recognise sports biopics as genuine commercial subjects.
Irrfan Khan played the anchor role of Paan Singh Tomar in this modest-budgeted movie.
In an interview with a leading daily, Khan revealed the real reason for why he signed the role. He said:
"He ran against the grain and was pushed to adopt an anti-establishment attitude. That was something heroic about him."
Irrfan added:
"But, he also had a rare kind of dignity in his fight which was attractive."
Watch the best scenes of Paan Singh Tomar here: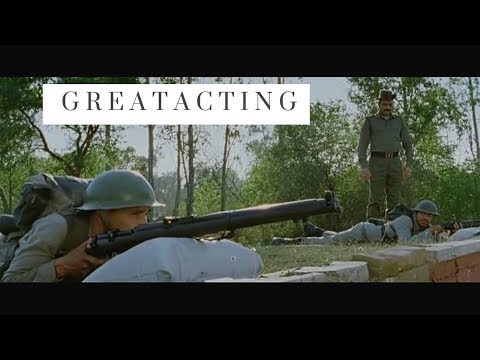 Bhaag Milkha Bhaag (2013)
Cast: Farhan Akhtar, Divya Dutta, Sonam Kapoor
Director: Rakeysh Omprakash Mehra
Talking of physical changes, Farhan Akhtar had undergone a major transformation for Bhaag Milkha Bhaag.
Akhtar looks very athletic as he plays the lead role of Subedar Milkha Singh. Singh was a sprinter who won a gold medal for India at the 1958 British Empire and Commonwealth Games held in Cardiff, Wales.
The sprinting scenes in specific sequences were top notch. The endeavours of director Rakeysh Omprakash Mehra and Farhan made Bhaag Milkha Bhaag one of the best sports biopic movies in Bollywood.
Milkha sold the rights for his biopic to Rakeysh Omprakash Mehra for next to nothing.
In an interview with the media, Singh said his motivation for the film was to produce a motion picture, which could inspire the nation to claim a gold medal once more in a track event.
Milkha told a leading daily:
"This is the year of the Commonwealth Games. I feel sad to say that 52 years after I won a gold in the Cardiff Games, India hasn't been able to win a gold in track events.
"I want Indian youth to understand what determination and purpose can achieve."
"If a Milkha, who didn't have access to even basic necessities of life, can aim for the skies, why not others who've been provided the best of facilities."
Watch the final scene from Bhaag Milkha Bhaag here:
Mary Kom (2014)
Cast: Priyanka Chopra, Darshan Kumaar and Sunil Thapa
Director: Omung Kumar
Priyanka Chopra leads the way in the portrayal of a real-life boxer for the Omung Kumar directorial Mary Kom.
Mary Kom is a multiple gold medalist at the World Boxing Championships.
The physical efforts of Chopra at learning boxing and putting on muscle were impressive. But better still was the grace and restraint she brought to her performance.
She plays a mother and a boxer in the film. The various shades of her role seem so authentic because Priyanka was in top form in this film.
Kumar was confident that Chopra was his first and only choice for the biopic.
About casting Priyanka, Omung tells.
"Yes, people have been wondering why I didn't cast a North Eastern girl who resembles Mary Kom. But so what if Priyanka isn't a Manipuri?"
"I am talking about an Indian girl who's a role model to many.
"When you watch the film, you won't miss it."
Watch Priyanka Chopra Training for Mary Kom here: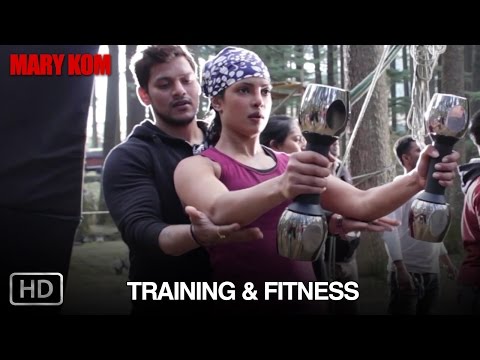 Azhar (2016)
Cast: Emraan Hashmi, Nargis Fakhri, Prachi Desai and Lara Dutta
Director: Anthony D'Souza
One of the main reasons to watch Azhar is the acting execution of Emraan Hashmi.
He got the dialect and idiosyncrasies of former Indian cricket captain Mohammad Azharuddin bang on.
Azharuddin fondly known as Azhar was one of the finest batsmen to come from India.
However, during the latter part of his career, he got embroiled in some major controversies both on and off the pitch.
The efforts of Hashmi did make this movie worth a watch. Azhar is one of the few films that have been actually shot at the Lord's Cricket Ground, the home of cricket.
Besides Lord's, the director Anthony D'Souza did shoot a few sequences also at the Oval Stadium. Both London based stadiums had a major significance in Azhar's career.
In an interview with a leading portal, Emraan revealed that he picked the character because he could actually relate to it.
He said:
"I could relate to the character, because both Azhar and I have had similar issues in our lives."
"That's something we bonded over when we met. I've been a big fan of Azhar."
Watch the Trailer for Azhar here: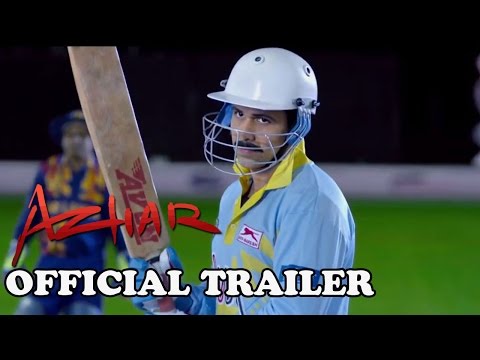 Budhia Singh: Born To Run (2016)
Cast: Manoj Bajpayee, Mayur Patole and Tilotama Shome
Director: Soumendra Padhi
Conceivably one of the foremost under-appreciated sports biopics in modern times. Budhia Singh: Born to Run was based on the amazing athletic achievements of a 5-year-old who made the headlines in 2006.
This movie had a super strong performance by Manoj Bajpayee as Biranchi Das, Budhia's coach. Even young Mayur Patole as little Budhia gave an honest and authentic performance.
The highlight of this movie was the spirit of one young boy and the resilience of his coach to make him a sporting sensation, despite government and political pressures.
Director Soumendra Padhi interacted with Budhia's neighbours, relatives, doctors and the wife of late Biranchi Das to keep the facts real.
Speaking about the challenges of the real story and the film, Padhi says:
"The film only portrays Budhia from the age of four to six but there is so much disparity between what was written and the actual story.
"Even the slum people have different versions so it was complicated."
Watch the Official Trailer for Budhia Singh: Born To Run here: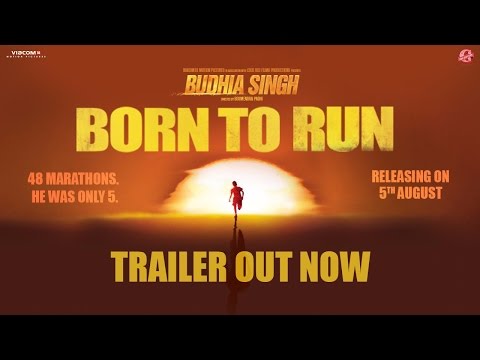 Dangal (2016)
Cast: Aamir Khan, Sakshi Tanwar, Fatima Sanah Sheikh, Zaira Wasim and Sania Malhotra
Director: Nitesh Tiwari
Dangal is a biographical sports drama film, which released in India, along with China and beyond.
Dangal's final lifetime collection stood at over Rs. 2,000 crores (£217 million) worldwide and was named the fifth highest-grossing non-English film in history by Forbes.
Child artiste Zaira Wasim also won a National Award in the 'Best Supporting Actress' category for her portrayal of the younger version of wrestler Geeta Phogat.
Dangal is based on the Phogat family. It tells the story of Mahavir Singh Phogat (Aamir Khan), a wrestler, who trains his daughters Geeta Phogat (Fatima Sana Sheikh) and Babita Kumari (Sanya Malhotra) to become India's first world-class female wrestlers.
In 2018, during a summit in Kazakhstan, Chinese President Xi Jinping told Indian Prime Minister Narendra Modi that he too had watched and liked Dangal.
Watch the making of Dangal here: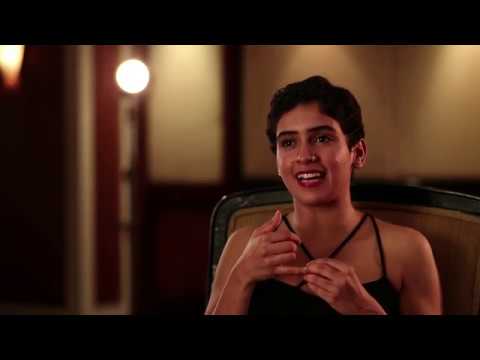 Sachin: A Billion Dreams (2017)
 Cast: Sachin Tendulkar
 Director: James Erskine
Sachin: A Billion Dreams is an Indian docudrama-biographical film.
The film is based on the life of Indian cricketer Sachin Tendulkar. The film brings back all the great memories of this cricketing champion's exciting and heartening career.
Tendulkar who came on the big screen for the first time also spoke about his experience during the film shooting. He said:
"While making this film there were times where we relived those moments, and with these moments I think I can get close to my fans and get closer to them.
"I have also tried to get closer to my fans through various social media platforms, and I continue to do so."
Watch the Official Trailer for Sachin: A Billion Dreams here: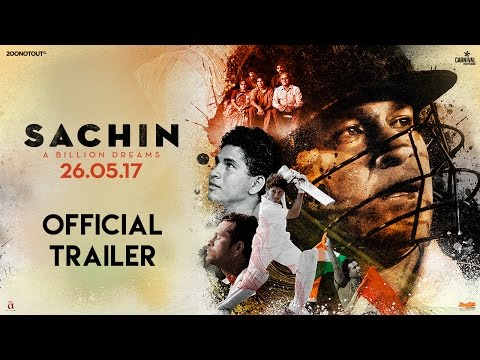 M.S Dhoni: The Untold Story (2017)
Cast: Sushant Singh Rajput, Disha Patani, Kiara Advani
Director: Neeraj Pandey
Sushant Singh Rajput played the titular role of former Indian captain Mahendra Singh Dhoni in this film. Rajput definitely brought viewers to the edge of their seats.
Whether it is the body language, the cricketing shots or his simple characteristics, the actor has channelised every aspect of the cricketer with great effect.
Within the film, we moreover see an amazing execution of CGI (Computer Generated Imagery).
The film highlight some key moments of Dhoni as captain, including winning the 2007 ICC World T20 and 2011 ICC Cricket World Cup.
Reportedly, Sushant spent hours in the net not only to improve his cricketing skills but also to replicate Dhoni's mannerisms.
Rajut spoke to the media about his role, saying:
"It was not tough to play Dhoni in film because of the expectations of the audience."
"We as actors have to convince ourselves that we are the characters. I did not pretend to be Dhoni, I was Dhoni."
This is enough reason not to miss this biopic. If you have still not seen the film yet, watch it now to see the winning chakka (six) of MS Dhoni.
Watch the Official Trailer for M.S Dhoni: The Untold Story here: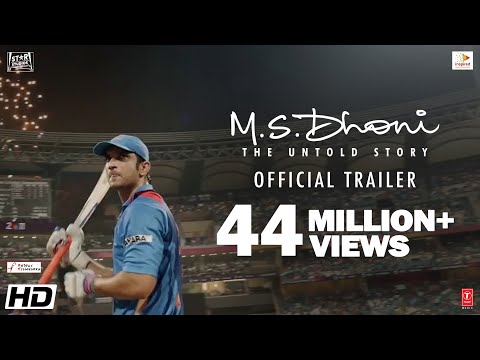 Soorma (2018)
Cast: Diljit Dosanjh, Taapsee Pannu, Angad Bedi, Vijay Raaz
Director: Shaad Ali
Soorma is a biopic based on the life of star drag-flicker Sandeep Singh (Diljit Dosanjh), who was the captain of the Indian hockey team.
Singh was paralysed waist-down after he was shot while travelling in a train.
Despite the hurdles, Sandeep made a comeback in the Indian national hockey team and the film encompasses his story.
Actor-singer Dosanjh tells NDTV:
"Oh yes, it's a big responsibility. That's why we worked really hard and gave it our best."
Diljit Dosanjh trained with the very man himself whenever he was free from the shoot to perfect his role in the film. Diljit added:
"Sandeep sir himself taught me hockey, before the shoot and during the shoot."
"He was a part of this journey right from the start to the end."
Watch the Anthem for Soorma here: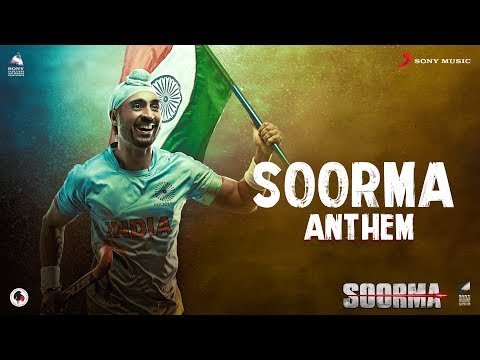 Gold (2018)
Cast: Akshay Kumar, Mouni Roy, Vineet Kumar Singh, Sunny Kaushal
Director: Reema Kagti
This film is primarily about avenging "do sau saal ki ghulami (200 years of slavery), " so the principal enemy is England. This is one aspect of Gold that sets it apart from other Bollywood sports films.
Gold is a semi-biopic inspired on the story of hockey player Balbir Singh, who was a part of the team that won India's first gold medal at the Olympics. The film marks the debut of TV actress Mouni Roy.
August 12, 2018, marked the 70th anniversary of Independent India's first gold medal, which was won at the 1948 Olympics.
Akshay shared a special video on social media to celebrate 70 years of the iconic moment. He tweeted:
"Celebrate 70 years of free India's first Gold by knowing how it feels by the history makers themselves."
Watch the Theatrical Trailer of Gold here: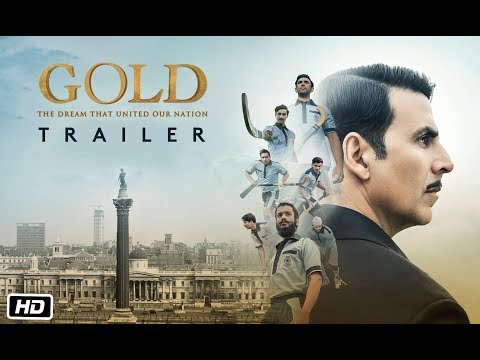 Bollywood has made sure these sports-related stories reach the world as people find inspiration from true heroes.
Besides these sports stars, there are still many unsung heroes, who have made the nation proud but their stories have been unheard.
There are many more sports biopic movies in the pipeline. We look forward to their release and hope for some more exciting sports action through cinema.