"Our film on the other hand, is quite original"
Taking inspiration from some of the biggest Hollywood movies, several filmmakers from India have made Bollywood remakes.
Be it any genre, these films adapted in Bollywood have attracted a large range of audiences.
Despite there being a case for originality, Bollywood fans do appreciate remake films, which represent quality.
Even though some of the remakes are not a carbon copy of Hollywood movies, there is typical Indian masala, along with some western touch.
Bollywood actors as well as artists from the south feature in Bollywood remakes. These include Amitabh Bachchan, Shah Rukh Khan and Kamal Hassan.
We take a look at 10 Bollywood remakes of Hollywood movies:
Sholay (1975) – The Magnificent Seven (1960)
Director: Ramesh Sippy
Stars: Amitabh Bachchan, Dharmendra, Hema Malini, Amjad Khan, Sanjeev Kumar, Jaya Bhaduri
The 1975 action adventure Sholay is a Bollywood movie that changed the career path for many actors.
It was an inspirational remake of the Hollywood classic, The Magnificent Seven.
The Ramesh Sippy directorial is iconic for its era, especially the path-breaking performances and dialogues.
The Magnificent Seven is mainy about seven men who come from different parts of the world to save a village from the clutches of bandits.
The storyline of Sholay is quite similar. Two brave convicts Jai (Amitabh Bachchan) and Veeru (Dharmendra travel to Ramgarh following a request from Thakur Baldev Singh (Sanjeev Kumar).
The two criminals undertake the mission of capturing dacoit Gabbar Singh (Amjad Khan), whilst protecting the small village.
The film has romance, tragedy and a climax ending.
Watch a classic scene from Sholay here:
Agneepath (1990) – Scarface (1983)
Director: Mukul S Anand
Stars: Amitabh Bachchan, Maadhavi, Danny Denzongpa, Neelam Kothari, Mithun Chakraborty
The Indian action movie Agneepath that received so much applause was actually a remake of the Hollywood classic, Scarface.
Agneepath is the story of Vijay Chauhan (Amitabh Bachchan) who through his ability to fight for respect makes it to the top and becomes a don.
His rival gangster in the film is the powerful Kancha Cheena (Danny Denzongpa). The two violently battle it out right till the end.
Mary Matthew (Maadhavi) plays the love interest of Vijay.
Siksha Chauhan (Neelam Kohari) who portrays the sister of Vijay falls in love with the innocent Krishnan Iyer M.A (Mithun Chakraborty).
Besides the plot and the characters of Al Pacino and Amitabh being similar, both films went onto to become cult classics.
Watch abduction scene from Agneepath here:
Chachi 420 (1997) – Mrs. Doubtfire (1993)
Director: Kamal Hassan
Stars: Kamal Hassan, Tabu, Amrish Puri, Om Puri, Paresh Rawal, Fatima Sana Sheikh
Chachi 420,  a Kamal Hassan direction, is a Hindi comedy film.
It is a remake of the Tamil movie Avvai Shanmughi (1998), which took inspiration from the Robert Williams film, Mrs.Doubtfire.
The plot of all three movies is the same. For example, Kamal Hassan (Jaiprakash Paswan) dresses as a nanny (Lakshmi Godbole) in disguise to meet his daughter Bharti (Fatima Sana Shaikh).
The film earlier shows Jai Prakash marrying Janki (Tabu) against the will of her father Durgaprasad Bhardwaj (Amrish Puri).
Om Puri (Banwarilal Pandit) and Paresh Rawal (Hari Bhai) have important roles in the movie. The film has a happy ending.
Despite the film having subtle differences with the Hollywood version, it is a fun remake to watch.
Watch a bath scene from Chachi 420 here:
Josh (2000) – West Side Story (1961)
Director: Mansoor Khan
Stars: Shah Ruh Khan, Aishwarya Rai, Chandrachur Singh, Sharad Kapoor, Priya Gill.
Mansoor Khan is the director and co-writer of the Indian-action romance film Josh.
The film revolves around the four main lead actors, Shah Rukh Khan (Max Dias), Aishwarya Rai (Shirley Dias), Chandrachur Singh (Rahul Sharma) and Sharad Kapoor (Prakash Sharma).
Priya Gill (Rosanne) plays the love interest of Shah Rukh.
On a surface level, Josh is similar to the American romantic musical tragedy West Side Story starring Natalie Wood and Richard Beymer.
Both films focus on the rivalry of two gangs and how a relationship emerges between the brother and sister of the respective opposing gang leaders.
The only thing that distinguishes the movie from each other is the cultural approach.
Despite Josh being primarily a Hindi language film, audiences are treated with occasional Konkani to add a bit of flavour.
Watch the song 'Apun Bola' from Josh here: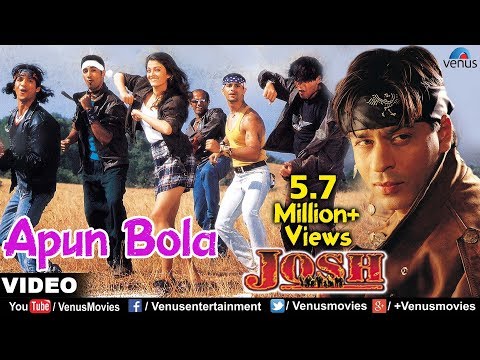 Jism (2003) – Body Heat (1981)
Director: Amit Saxena
Stars: John Abraham, Bipasha Basu, Gulshan Grover
Amit Saxena is the director and editor of the Indian erotic thriller film Jism.
With the screenplay by Mahesh Bhatt, the film gave Indian cinema a contemporary bold approach.
Jism was inspired by the 1981 American neo-noir erotic thriller film Body Heat.
Sonia (Bipasha Basu) convinces her lover Kabir (John Abraham), a small-town lawyer, to murder her rich husband Rohit Khanna (Gulshan Grover.
This debut film of John did well at the box-office.
Despite Jism being a remake, it requires a lot of courage to make such a flamboyant movie in Bollywood.
Watch the song 'Jaadu Hai Nasha Hai' from Jism here: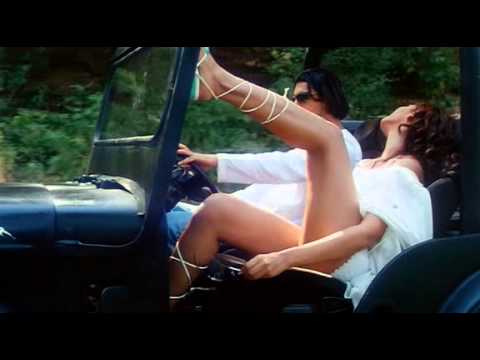 Ghajini (2008) – Memento (2000)
Director: AR Murugados
Stars: Aamir Khan, Asin, Jiah Khan
AR Murugadoss and Aamir Khan are the co-writers of Ghajini, which has a similar plot to Memento.
The film focuses on rich businessman Sanjay Singhania who suffers a memory loss disorder after a traumatic incident.
Sanjay goes out in search of the man responsible for the death of his lover Kalpana Shetty (Asin).
Despite being told not to, medical student Sunita (late Jiah Khan), tries to examine the amnesiac problem of Sanjay.
The film had an excellent soundtrack, comprising of some popular songs.
One of the key similarities of both films is that the lead characters use a Polaroid camera and handwritten notes.
Watch the last fight scene from Ghajini here:
Murder (2004) – Unfaithful (2002)
Director: Anurag Basu
Stars: Emraan Hashmi, Mallika Sherawat, Ashmit Patel
With its steamy scenes, Anurag Basu is the director of Murder, an erotic thriller film.
The Adrian Lyne directed drama-thriller Unfaithful is where Murder draws its inspiration from.
It tells the story of a couple, Simran Sehgal (Mallika Sherawat) and Sudhir Sehgal (Ashmit Patel) whose marriage goes dangerously amiss.
Simran indulges in an adulterous affair after she reunites with her former college lover, Sunny (Emraan Hashmi).
The film is a worthwhile watch as it has a few twist and turns.
Murder also has the famous track 'Bheege Hont Tere,' which won a Filmfare Award in 2005.
Watch 'Bheege Hont Tere' from Murder here:
Aitraaz (2004) – Disclosure (1994)
Director: Abbas-Mustan
Stars: Akshay Kumar, Kareena Kapoor, Priyanka Chopra
Breaking the stereotype and hooking the audience until the end, Aitraaz is a romantic-thriller film released in 2004.
Successful duo Abbas-Mustan direct Aitraaz, which has a similar plot to the famous Hollywood movie Disclosure.
The film tells the story of how a female superior Sonia Roy (Priyanka Chopra) accuses a married ex-boyfriend Raj Malhotra (Akshay Kumar) of sexually harassing her at work.
Raj's wife Priya (Kareena Kapoor) successfully defends her hubby in court.
Despite Akshay's great acting as the victim, Priyanka clearly stole the show in this movie.
Watch a TV trailer for Aitraaz here: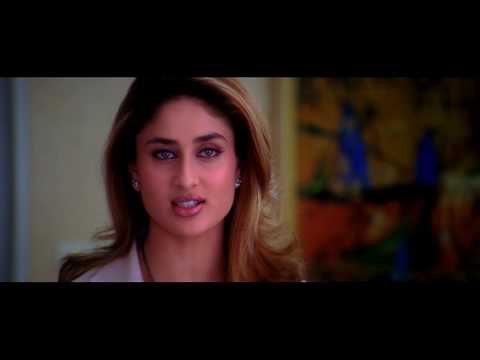 Sarkar (2005) – The Godfather (1972)
Director: Ram Gopal Verma
Stars: Amitabh Bachchan, Abhishek Bachchan, Katrina Kaif, Anupam Kher
Sarkar, a relatively good revamp of the 1972 movie The Godfather, is made by Ram Gopal Verma.
The story revolves around Subhash Nagre aka Sarkar (Amitabh Bachchan).
Sarkar works above the law to maintain an elaborate criminal enterprise, while still employing a certain moral code within his kingdom.
Amitabh's real-life son, Abhishek Bachchan plays the character of Shankar Nagre.
Subhash's son, Shankar completes his studies from the USA and returns with his girlfriend Pooja (Katrina Kaif).
A political leader and critic of Sarkar, Motilal Khurana (Anupam Kher) falsely traps him in a murder case.
After a murder attempt is made against Sarkar in prison, it is down to Shankar to fight his enemies.
Most Bollywood copies have an unofficial status. But for Sarkar, Ram Gopal Verma acknowledges director Francis Ford Coppola and his movie The Godfather before the film starts.
Watch a scene from Sarkar here:
Jab Harry met Sejal (2017) – When Harry met Sally (1989)
Director: Imtiaz Ali
Stars: Shah Rukh Khan, Anushka Sharma
Imtiaz Ali is the writer and director of the romantic drama film, Jab Harry Met Sejal. The film features Anushka Sharma and Shah Rukh Khan
The story is inspired by the famous rom-com When Harry meets Sally.
The film showcases the European journey of a Punjabi man Harinder 'Harry' Nehra (Shah Rukh Khan) and a Gujarati woman Sejal Zaveri (Anushka Sharma).
On the course of their travels, Harry appreciates love more, whilst Sejal enjoys freedom, peace and security when accompanying Harry.
Shah Rukh talking about the two film's says:
"When Harry met Sally… is one of the greatest love stories ever made in the history of world cinema.
"Our film on the other hand, is quite original, a fun space love story by Imtiaz Ali."
"But it is a takeoff from there as that movie is a classic. It is a way to attribute."
Watch the trailer for Jab Harry Met Sejal here: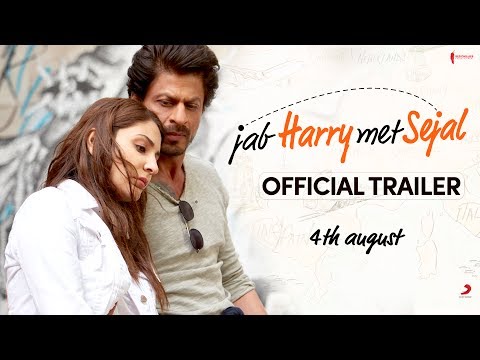 There are many other films which became remakes in Bollywood, including Satte Pe Satta (1982) – Seven Brides for Seven Brothers (1954) and Daraar (1996) – Sleeping with the Enemy (1991).
Despite running out of ideas, Bollywood remakes are as good if not better than some of the originals.
With a desi twist, there is certainly a market for remakes and fans do appreciate those which are scripted and directed well.