"By combining so many characters and backstories, it could lead to an incredible movie."
2018 looks set to be a sensational year which will be full of exciting and eagerly anticipated Hollywood movies.
From action to comedy, and horror to animation, 2018 will truly be offering showbiz entertainment for everyone.
And after using your votes on our official DESIblitz Instagram page, we bring you ten films which look particularly jaw-dropping.
Your votes have helped narrow down a whole year of incredible films into one list. But which upcoming flicks will make our top 10 Hollywood movies to look forward to in 2018?
There is no shortage of Asian talent in Hollywood movies of 2018 either. Priyanka Chopra is set to feature in three films over the next twelve months, including A Kid Like Jake.
And joining Priyanka in other 2018 Hollywood movies will be Antonio Aakeel, Karan Soni, and the TV star, Mindy Kaling.
But will any of their releases feature in our DESIblitz list of 10 unmissable Hollywood movies of 2018?
10. Tomb Raider
Release Date: March 2018
Starting us off at Number 10 is the latest reboot of the popular game and movie franchise, Tomb Raider. The film depicts a 21-year-old Lara Croft investigating the disappearance of her father seven years ago.
Releasing worldwide in March 2018, Tomb Raider will feature the British Asian actor Antonio Aakeel alongside Oscar winner Alicia Vikander.
Speaking about his role in one of our 10 must-see Hollywood movies, Antonio Aakeel says: "It's great to represent where I come from to a global audience."
He adds: "I wouldn't consider myself a role model, but it's great to show that you can still achieve even when you've come from a small town away from the industry."
With non-stop action surely guaranteed, this is a film you have to watch in 2018, especially if you were a player of the popular game.
9. Ocean's Eight
Release Date: June 2018
The hugely popular Ocean's series is back with Ocean's Eight which will centre on an all-female lead cast.
Starring alongside Cate Blanchett and Sandra Bullock is the Desi American TV star, Mindy Kaling, from The Mindy Project.
But also featuring in this star-studded film will be Rihanna, Matt Damon, James Corden, Katie Holmes, Dakota Fanning, Kim Kardashian, and Kylie and Kendall Jenner.
Speaking about a stunning line-up, Harsimran says: "It will be good to see Rihanna alongside some amazing actors. I also look forward to seeing a funny side to the film through James Corden."
Ocean's Eight will follow Debbie Ocean, Danny's estranged sister, who gathers a crew to attempt pulling off a massive heist.
8. Fantastic Beasts: The Crimes of Grindelwald
Release Date: November 2018
At Number 8 of our DESIblitz list of Hollywood movies you have to see in 2018 is Fantastic Beasts 2. This fantasy series is a product of J. K. Rowling which continues the wonderful wizarding world from Harry Potter.
Kiran says: "I've always been a fan of the magical Harry Potter world. The Fantastic Beasts films do really well to follow on from such an amazing series. Now I'm looking forward to seeing how the story develops after a really interesting first movie."
The latest instalment will focus on the crimes of Grindelwald, an early friend of Albus Dumbledore, who soon becomes a dangerous dark wizard.
Newt Scamander (Eddie Redmayne) returns alongside Dumbledore (Jude Law) in an effort to stop the evil Gellert Grindelwald (Johnny Depp).
Nina adds: "I can't wait for the next instalment of this series. And I'm also really excited to see what they are going to do with Dumbledore's character!"
7. Black Panther
Release Date: February 2018
After first appearing in Captain America: Civil War (2016), the Black Panther is back with his own film.
Chadwick Boseman will star as the Marvel superhero, also known as T'Challa, from the fictional African nation of Wakanda.
Following the death of his father, T'Challa returns to Wakanda to take his rightful place as king. But when two enemies join forces in an attempt to bring down the kingdom, it leads to a fight with global consequences.
Be sure to find out if T'Challa can prevent World War III when Black Panther releases in February 2018.
6. Maze Runner: The Death Cure 
Release Date: January 2018
The epic finale of the pulsating Maze Runner saga is another one of the Hollywood movies which you cannot miss in 2018.
Thomas returns to the big screen leading the young group on their final mission, to find the cure to the deadly 'Flare' disease. But this involves them going back into the maze where it all began back in 2009.
About this huge plot twist, Jaina says: "I like the idea of them having to get back into the maze to help them work things out. So while the first film was a mission for them to get out, the latest movie is for them to get back in and find their answers."
Will Thomas and his friends make it through their most difficult test yet? Find out how it all ends when Maze Runner: The Death Cure releases worldwide on January 26, 2018.
5. Jurassic World: Fallen Kingdom
Release Date: June 2018 
Despite the hilarious mishap with the Pakisaurus scene in Jurassic World (2015), it was still one of the best Hollywood movies of that year. Now, in 2018, Jurassic World: Fallen Kingdom looks set to repeat the feat.
Amneet says: "Jurassic World: Fallen Kingdom will continue a classic series, and I can't wait to see another amazing film."
Chris Pratt, who plays Owen, returns to Isla Nubar with Claire (Bryce Dallas Howard) in order to save the dinosaurs from a huge erupting volcano on the island.
Jafar adds: "The CGI and graphics look amazing. With an original storyline, this doesn't look repetitive, and it should be a good sequel."
Unfortunately, they will be without dinosaur park owner, Simon Masrani, on their latest adventure. Masrani, played by the incredible Irrfan Khan, lost his life in a helicopter crash in the previous film.
Owen also sets out to find Blue, his lead raptor from the first film. But along the way, he discovers a potentially world-changing conspiracy.
Find out how life finds a way when Jurassic World: Fallen Kingdom releases in June 2018.
4. The Purge: The Island
Release Date: July 2018
More blood is set to spill as the intriguing Purge series returns with The Purge: The Island.
The new release will be a prequel to the previous three films. It is set to focus on the events which lead up to the United States first imposing a Purge event.
About the upcoming action-horror, Manj says: "I'm really excited for the prequel to The Purge series. I enjoyed the first three films which really gripped and entertained me."
This fascinating approach to a storyline makes The Purge: The Island one of the unmissable Hollywood movies of 2018.
You can find out how all crime, including murder, become legal for one night each year when the film releases on July 4, 2018 – American Independence Day.
3. Avengers: Infinity War
Release Date: May 2018
Another one of the star-studded Hollywood movies you cannot miss in 2018 is Avengers: Infinity War.
But Captain America (Chris Evans), Hulk (Mark Ruffalo), Thor (Chris Hemsworth), Black Widow (Scarlett Johansson) Iron Man (Robert Downey Jr.), and Spider-Man (Tom Holland) will have help in their upcoming fight.
The Avengers heroes will be teaming up with the Guardians of the Galaxy in an epic battle against Thanos. So, with the support of Star-Lord (Chris Pratt), Rocket Raccoon (Bradley Cooper), and Groot (Vin Diesel), can the Avengers stop the powerful super-villain?
Speaking exclusively to DESIblitz, Hamen says:
"This is probably the film I'm most excited about seeing in 2018. The way that it's combining so many characters and their backstories is interesting, and could lead to an incredible movie."
Aran, meanwhile, adds: "I love how all of the individual Marvel superhero films are linked, and I'm excited to see the superheroes come together in one movie again."
With Loki (Tom Hiddleston), Dr Strange (Benedict Cumberbatch), Ant-Man (Paul Rudd), War Machine (Don Cheadle), and Pepper Potts (Gwyneth Paltrow) also all featuring, Avengers: Infinity War is simply a 2018 must-see.
Be sure not to miss out on seeing the biggest superhero clash ever.
2. Deadpool 2
Release Date: May 2018
Another Marvel superhero will be joining The Avengers on the big-screen in May 2018. The hilarious Deadpool, played by Ryan Reynolds, returns for a sequel to the first hit film from 2016.
Sanjeev says: "Deadpool brings a fresh perspective to superhero films. The way Deadpool mocks the hero stereotype is excellent, and there's nobody better than Ryan Reynolds to pull it off. I have high expectations for Deadpool 2, and I know I will not be let down."
Also returning is Karan Soni as Deadpool's adorable taxi-driver sidekick, Dopinder. In Deadpool (2016), Dopinder was involved in a crazy Indian love triangle in an amusing side-story to the main plot.
But the last we see of him is in his car surrounded by police, after a car crash. With a bag full of guns and his love-rival cousin tied up in the back, will Deadpool come to Dopinder's rescue?
1. Incredibles 2
Release Date: June 2018
And topping our DESIblitz list of 10 unmissable blockbuster Hollywood movies of 2018, thanks to your votes, is Incredibles 2!
It's been 14 years since the successful release of The Incredibles (2004), making this sequel a very highly anticipated one.
Speaking to DESIblitz about her excitement for the upcoming release, Emma Bassi says:
"You would not believe how long I have been waiting for Incredibles 2. I remember watching The Incredibles (2004) so many times growing up. And now, with all of my responsibilities in adult life, it will be amazing to relive a part of my childhood."
Incredibles 2 will begin exactly where the first movie ended, with the family putting on their super-suits after the sudden appearance of The Underminer villain.
But this release will see Helen Parr (Elastigirl) out saving the world while her husband, Bob (Mr. Incredible), is at home looking after their three children, Dash, Violet, and Jack-Jack.
And while doing this, Bob discovers more about baby Jack-Jack's incredible powers. Make sure you find out how it all unfolds after the release of Incredibles 2 in June 2018.
More Hollywood Movies to Get Excited About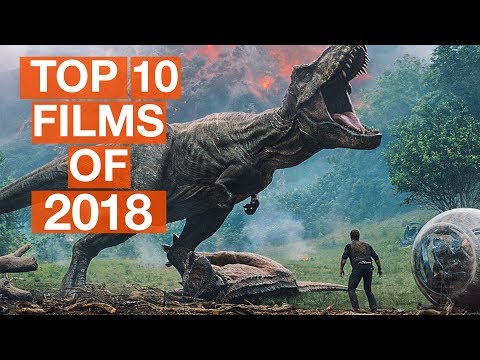 So, thanks to your votes, there you have 10 sensational Hollywood movies to look forward to in 2018. You can check out our DESIblitz video above to get yourself truly excited for all of these amazing upcoming films.
And best of all, thanks to their releases throughout the year, there will always be something to look forward to. But which exciting upcoming films narrowly missed out on making the list?
With 78% of voters looking forward to a Bad Boys 3 film, it was enough for second place on our Top 10.
Unfortunately, though, despite confirmation from both Will Smith and Martin Lawrence, the potentially massive movie is still not in production.
But about the possible future return of Detectives Mike Lowery (Will Smith) and Marcus Burnett (Martin Lawrence), Sharon says: "Bad Boys 3 will continue a classic and iconic movie series. It's a real favourite to so many people, and I hope they start working on it."
Four Marvel films could have made our DESIblitz Top 10 if your votes were kinder to Ant-Man and the Wasp. Paul Rudd returns in July 2018 as the miniature hero in this sequel to the popular 2015 original.
Coming back for the third film in the series, will be Fifty Shades Freed. Becky says: "I thought both of the previous movies were a good watch. The second film was left on such a cliff-hanger, so I need to find out what happens next!"
You can find out what happens in the rousing erotic drama when it releases in the romantic month of February.
Also just missing out on our list of 10 unmissable Hollywood movies in 2018 is The Predator and Solo: A Star Wars Story.
One thing for sure, though, is that 2018 will be a sensational year of film. Be sure to make the most of it!