"Irrfan has a royalty to him that I identify by seeing some of his other roles."
Bollywood film buffs are always up for a good old debate of 'who is the best Khan of them all'.
While the big three – Salman, Shahrukh and Aamir – have dominated that conversation for a long time, it looks like the Khan club has room for one more.
Irrfan Khan is ready to join the battle as his latest film, Jurassic World (2015), became the biggest box office debut ever, taking US$511.8m (£323m) worldwide.
But the other Khans do not pale in comparison in making headlines. So far in 2015, each of the big three has entertained and surprised us both on and off screen.
But there can only be one Khan to rule them all. So who is it going to be?
Aamir Khan
'Mr. Perfectionist' is arguably one of the most respected actors of Bollywood. Known for his non-commercial blockbusters, Aamir has paved the way for innovative and original screenplays.
From playing a small-town taxi driver in Raja Hindustani (1996), to portraying a young man cast as a freedom fighter in a documentary in Rang De Basanti (2006), Aamir convinces and impresses moviegoers with each role.
His box office charm is not limited to the Indian market. He produced and took the leading acting role in the sports film Lagaan (2001), which was nominated for Best Foreign Language Film at the 74th Academy Awards.
He has also gathered a growing fanbase in China, where three of his films have received a rare and incredibly warm welcome.
3 Idiots (2009), Dhoom 3 (2013) and PK (2014) are among the highest-grossing Bollywood films in China. PK's unprecedented success at the Chinese box office – the first to reach Rs 100 crore (£1m) – perhaps signals the beginning of his global stardom.
Irrfan Khan
Irrfan may be the 'new kid on the block' in the battle of the Khans, the 48-year-old actor is possibly the only Khan who has truly done it all.
With an acting career spanning over two decades and mesmerising audience with diverse roles in Rog (2005), Life in a…Metro (2007) and Krazzy 4 (2008), his status in Bollywood speaks for itself.
He also enjoys critical acclaim overseas with Life of Pi (2012), The Lunchbox (2013) and HBO drama In Treatment. Yet, it is Jurassic World – the fastest film to cross $US1 billion at the global box office – that has propelled him into the mainstream.
Director Colin Trevorrow spoke highly of Irrfan in an interview: "He is very regal. He has a royalty to him that I identify by seeing some of his other roles.
"Richard Attenborough was great royalty at the time he played the [park owner], so I looked around the world and I identified [Irrfan] as being the one who had that spirit."
He will hope to sustain commercial success by starring opposite Hollywood legend, Tom Hanks, in Ron Howard's Inferno (2016).
Salman Khan
As the son of famous screenwriter Salim Khan and one of the most bankable actors in Bollywood, Salman needs no introduction.
Though his acting skills are debatable for some, it is not every day that an actor can harness the box office the way Salman does. He is also the founder of Being Human, a non-profit organisation to provide education and healthcare for the less privileged.
The public's fascination with his persona and private life is the real driving force behind his super stardom.
His romantic relationship with Aishwarya Rai alone had fascinated Indian journalists and gossip columnists for years.
More recently, Salman managed to escape a 5-year prison sentence over a hit-and-run case that began in 2002, sparking international and polarised reactions from fans and the media.
With two films set to hit the box office in 2015, we are yet to see if his latest legal trouble will hurt his status in Bollywood.
Shahrukh Khan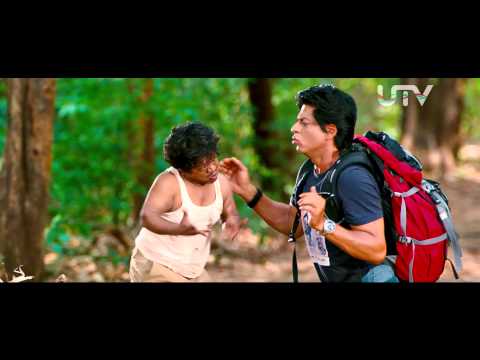 The 'Baadshah of Bollywood' began his career on the small screen and later mirrored his success on the big screen.
Since his big breakthrough as a popular romantic hero, he is the undisputed 'King of Romance'. Some of his biggest films to date include Bollywood classic Dilwale Dulhania Le Jayenge (1995), Mohabbatein (2000) and Chennai Express (2013).
Also known for being a shrewd businessman, SRK is widely considered as one of the most bankable stars of Bollywood, and even one of the richest actors in the world.
His biggest asset is himself. From huge endorsements, television hosting, sell-out concerts and even a wedding entertainer when he feels like it, there is nothing that he has not dabbled in.
He is also the proud co-owner of the IPL cricket team, Kolkata Knight Riders, and the Caribbean Premier League team, Trinidad & Tobago Red Steel.
SRK famously turned down Danny Boyle's offer to star in Slumdog Millionaire (2009). The role went to Anil Kapoor instead, who has gone on to star in the US and Indian version of hit TV series, 24.
More recently, King Khan's selfie with ex-Directioner, Zayn Malik, became the most retweeted tweet in India, indicating his everlasting popularity.
So who do you think deserves to take the title of King Khan? Tell us your opinion in the poll below!
Loading ...