'Kho Jaaoon' is an incredibly romantic number
British Asian singer Tripet Garielle returns with a hot new track 'Kho Jaaoon' just in time for Valentine's Day!
Inspired by her love for Bollywood songs, 'Kho Jaaoon' is an incredibly romantic number that shows off Tripet's beautifully dulcet tones.
With sensual vocals on a classic Bollywood backdrop, the track is an instant reminder of those iconic Hindi love songs that many of us adore listening to.
Exuding sentiments of love and longing, Tripet croons in Hindi and Urdu, two languages that the Punjabi artist admits she had to spend much time learning. The studying has most definitely paid off, however, and after just one listen to this stunning track it comes as no surprise that the soulful singer is nicknamed the 'Voice of Love'.
The music is simple but effective. The acoustic guitar and slow drums offer a perfect rhythm for the slow romantic number.
The pop song is produced by none other than Atif Ali, a talented music producer from Dubai. He has previously worked with the likes of Atif Aslam and Rahat Fateh Ali Khan. Ali was also the man behind Tripet's 2017 hit, 'Kamli', which is another romantic piano ballad.
Having grown up in the west, Tripet has the unique talent of fusing traditional Bollywood melodies with a modern sound. With the growing popularity of Indian cinema in the UK, Tripet is a perfect mix of a British Asian pop talent who could really go far in India.
And Garielle has openly admitted that singing for Bollywood is her ultimate dream.
While she spent much of her childhood listening to Bollywood songs by musical heavyweight Lata Mangeshkar and later Shreya Ghoshal, some of Tripet's western musical influences include the likes of Alicia Keys and Mariah Carey. The London-based singer is also greatly inspired by Arabic artist, Amr Diab.
This mix of musical styles from around the world has really enabled the singer to find her own voice – one that is incredibly passionate.
In a previous interview with DESIblitz, Tripet describes how her singing comes from a very personal place:
"My music is the voice of my soul and all the emotions that have fired up inside me during my search for love.
"When I sing, write or talk, it comes from a place of love and that's why you will see all of my love songs have a theme of love."
"My core message to my fans is, 'Be in love with yourself and spread love like a virus'."
Watch the new track by Tripet Garielle here: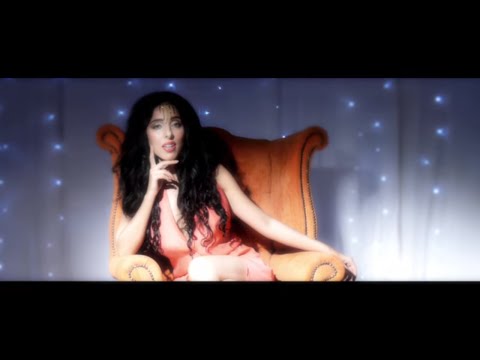 The track, which has just been released in time for Valentine's Day, is the latest single from Tripet's upcoming album 'Love Was My Idea'.
Fans can expect even more romantic love songs from Tripet's debut album which is expected to release later in 2018.
For now, music lovers can enjoy 'Kho Jaaoon' released on 10th February 2018, this latest single by Tripet Garielle is available to download on iTunes here.