"Capturing people and their plates through photography is very important."
Sukhjeven Chumber known also as, Suki Chumber, is a Wolverhampton based, third-generation, British Asian artist.
Chumber graduated from Wolverhampton University with an MA in Fine Art in 2009. His focus has been looking at race and identity in a post 9/11 world.
DESIblitz had the chance to speak to this artist to get an insight into his works and his current project, titled PR1V4TES.
This series looks at the rising trend of personalised license plates within the British South Asian community. It explores the message behind these plates as well as exploring the individuals who purchase them.
Suki has had his previous work commissioned by the Tate Modern Gallery, with his 'BRIT-ISH' t-shirt series.
An intriguing character who chooses to explore issues of caste, power, ego and status in the British South Asian community through his art. We were eager to find out more.
Getting involved in Art and Inspirations
I first became interested in Art at a very young age.
Like most young Asians growing up in this country, my mother used to make or sew her own clothes at home and I guess this creativeness somehow influenced me as was always interested in making things at a very young age.
For me personally, I don't have one person who influences my art.
There are many key artists, designers, musicians, things and people in my life that aspire me. And right now my little boy who's 2, he inspires me more than anything.
Tell us about the Tate commission
First of all, can I say it was amazing to have been commissioned by the Tate Modern Gallery.
A lot of my work looks at British and Cultural Identity and when I was doing my MA in Fine Art and was experimenting with a lot with words, language and text.
And that's how I ended up making the BRIT.ISH concept which is still evolving today.
PR1V4TES – Private Number Plates project
The idea came about one day as I was driving and I started to notice a pattern emerging.
The number of private reg plates on cars especially on fancy cars, that had Asian names, whether it be their nickname or something else such as, their caste.
This got my attention even more. I started to experiment with the idea and asking questions why is this so important to them, why was this happening, why is it so popular and in particular within the Asian community?
PR1V4TES will explore and reflect photographic works of Asians living in British society and its communities.
Where, having a private plate now portrays a symbol of status in society, social identity, religion and faith, hierarchy, ego and class.
These ideas are very important to me and I am very interested in how we are becoming more materialistic and ask the questions, why is this important?
Purpose, Participants and Identity
I do feel there is a deeper meaning behind the number plates, especially if the owner is reflecting on their own Identity and 'caste'.
In my experience so far there is a huge number of people who are very 'proud' and egotistical about boasting their caste, religion or status.
So far the response from participants has been amazing! They have shown great interest and helped to grow the meaning behind the project.
Perhaps the series does touch on power and wealth. But the idea can be complicated.
"As it does not only reflect their status but their place in society also."
It suggests how much money these individuals have, as a lot of these private plates are on very expensive car brands.
Capturing people and their plates through photography is very important.
It captures the person in that exact moment, keeping the image organic and also adds a totally new perspective to the idea.
The photography series will, I hope, become part of a major exhibition and a book. My work could be classed as photojournalism perhaps.
Watch Suki chat to Reena about her number plate: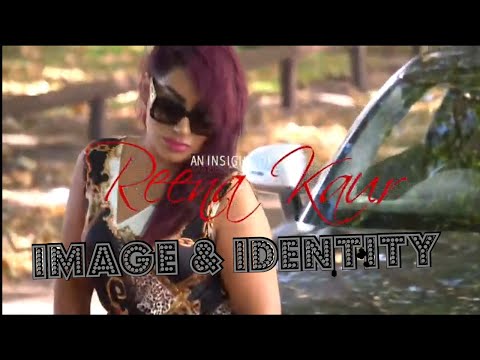 Suki's Artwork and Caste Issues
My best piece of work definitely has been the commission for the Tate.
As for the number plates project, I wouldn't say it's creative but more to do with having the feeling of power, in particular, number plates with castes on, these have shown a completely different side to the project.
"I think regarding the 'caste' idea this is still something I am trying to investigate as to why people are doing it."
But I am guessing this is definitely something that some people are proud to show off and show the rest of the community that, 'look at my me I am ..xyz.. and I am better than you.' This is the idea I feel is behind it.
As, today the caste system still plays a huge part in our communities, especially here in the UK. When really it shouldn't be that way.
"My art in three words would be, amazing, fresh and eye-opening."
A unique artist who is raising awareness of issues within the British South Asian communities, Suki Chumber has taken his experiences and welded them into an art-form.
We are sure this artist's series PR1V4TES, will be a thoughtful one, which will raise some interesting points. To see more of Suki's works see his website here.