"#FanTheFilm banaya, bada mazaa aaya."
The first teaser trailer was released for Shahrukh Khan's new film, Fan, on July 9, 2015.
Fan is produced by Yash Raj Films, and directed by Maneesh Sharma. It is set to be released on April 15, 2016.
Interestingly, in Fan, it seems Khan will be acting in a double role, as he plays both himself, and also his biggest fan in the world.
The film will centre on Khan's life and his relationship with his fans.
It promises to be a thank you to all his supporters, and to show how Khan's fame is down to the constant following he has been lucky enough to find over his two decade career.
Watch the Teaser for Shahrukh's Fan here: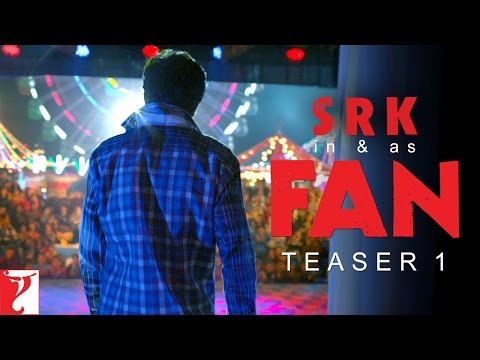 In the teaser trailer, Khan can be seen standing outside his home, Mannat, and also captures him doing his signature pose, with his arms outstretched.
As well as making a film about the importance of his fans, Khan has taken to Twitter to speak to them about the upcoming film, talking of his enthusiasm for the project.
He posted a link to the teaser on Twitter, and said: "#FanTheFilm banaya, bada mazaa aaya."
Khan then continued: "Hope you all enjoy the teaser of Fan."
The reaction on Twitter was, as could be predicted, one of excitement.
One Khan fan tweeted: "Amazing fantastic BACKGROUND SCORE," whilst another said: "Biggest superstar in the world? SRK."
Another happy film viewer said of Khan's entrance in the teaser: "His entry scene his styling his everything I'm dying."
One fan summed up the hype around Fan by tweeting: "Because no one else in this generation could create the hysteria that SHAH RUKH KHAN CAN."
Fan promises to be one of Bollywood's most exciting movies of 2016, and is a fascinating project, as Khan is documenting his own relationship with his fans.
The hype looks to mount more and more, until Fan is released from April 15, 2016.