"Diljit Dosanjh is a fabulous actor and an artist of a superior calibre."
Before India's Next Top Model, Monica Gill has gained widespread fame as the reigning Miss India Worldwide.
Then, in the first season of MTV India's reality show, the American-born beauty queen storms into Final Four.
She has since appeared in three Punjabi films, two of which star popular singer and actor Diljit Dosanjh.
DESIblitz catches up with the beautiful and ambitious Monica Gill about acting, modelling, Harry Potter and her other favourite things in life!
As one of the four finalists in India's Next Top Model, how did you stay motivated to go that far?
"There are certain qualities in a person that are inherent. Motivation, ambition, and perseverance are three such qualities which define me.
"They are not situational, I eat, breathe and sleep them. It was never really about the competition, nor will it ever be.
"I have no ambition to be better than a second person or to outshine them. I want to keep bettering myself.
"In terms of Top Model, it was because I had a positive outlook and had gone in with the intention to learn and better myself that I was able to make it that far."
What is your most memorable photoshoot?
"My most memorable photoshoot was the one where we had to imbibe two personalities. I just felt so glamorous wearing a Sabyasachi outfit and imbibing Rekha.
"And the icing on the cake was that Lisa [Haydon] was directing that shoot and I find her very positive to be around."
What did you discover about yourself in your INTM journey?
"I learnt that it's fun to try something new once in a while and that I'm a tuff nut to crack. I don't buck under pressure.
"Another very important thing that such competitions teach is to have your blinkers on, to be so focused on yourself that you don't care who is doing what."
What advice would you give to the contestants of INTM Season 2?
"I would say to have fun. It's not a matter of who wins the completion but who takes the most out of it.
"There have been many competitions which I haven't won (INTM being one of them). But I can definitely say I was single-handedly the one who grew the most out of all of them."
You have three Punjabi films out in 2016, two of which are with Diljit Dosanjh. Can you tell us something we don't know about him, and what have you learnt from him?
"Diljit Dosanjh is a fabulous actor. He is an artist of a superior calibre who takes his work very seriously.
"Although he's very fun to be around on set. His focus never wavers from his work. I hope to absorb this type of dedication from him. Each scene with him was a lesson unto itself.
"His reactions and spontaneity always keep me on my toes. Overall, I feel that I have become a thorough actress because of working with him."
Can you describe your character in each film, and why you chose the role?
"Preeti is my character in Kaptaan. She is a professional girl who works for an NGO and is very passionate about her work. She dresses like a professional too, which is fun to play around.
"Keerat is my character from Ambarsariya. She's a spunky, college going girl from Amritsar who thinks she's the be all end all.
"Soni is my character from Sardaarji 2 and she's a crazy person. She's always angry with life, doesn't really pay much attention to her appearance and is out for revenge.
"Amabarsariya and Kaptaan were the first two films offered to me. So there wasn't much of a decision making process that went into them.
"I was working with a great team, a great director, a great production house and great co-stars.
"I simply took advantage of the opportunity. I chose to do Sardaarji 2 because such a character had never been played in Punjabi cinema before. It sounded challenging."
Watch Monica in the music video of 'Poplin' from Sardaarji 2: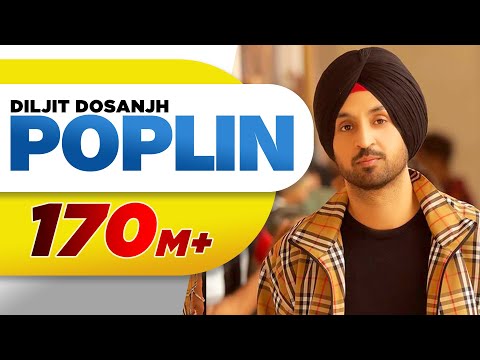 What is your career focus at the moment – acting or modelling?
"I think I'd like to do both and I'm sure I can. I enjoy both.
"In terms of films, I'm looking for a viable script that audiences will enjoy and relate to.
"In terms of modelling, I'm honestly there for the moment. I love having my pictures clicked."
Coming from a mixed cultural background, how do you embrace this unique quality?
"America and India have a lot in common. America is a melting pot, there is no one language culture or religion, everyone has come from somewhere else.
"India is a land where every state has its own language, culture, religion and history. I came to India with an open mind, because I was coming from a beautifully diverse nation and moving into another nation equally beautiful in its diversity."
How was settling into a new life in India for you? And how often do you go back to the US?
"It was not very difficult settling into new life in India. I found good support system early on.
"I was more distraught at the level of poverty and the gap between the economic classes. This is something you don't see in the United States.
"In the US, even if a homeless person might roam the streets all day, at night he has a shelter and food to return to. That is not the case in India. This was something that really shook me.
"I go home whenever I can sneak a break into my work schedule. I hope I can start doing that more often now."
You share a somewhat similar career path with Priyanka Chopra. What do you make of her success, and do you think you can be the next PeeCee?
"Priyanka Chopra is an amazing woman and a huge inspiration to me. It's an absolute honour that people perceive our paths to be similar. I salute her for the sacrifices she must have made for the success that she has achieved, it doesn't come easy.
"That being said, I want to be the next Monica Gill not the next Priyanka Chopra.
"I want to be remembered for who I am and what I brought to the table, not for my similarities to another person. I want to leave a mark as an individual."
If you could be better at one thing…
"There are many areas in my life which I would like to improve on. I guess to be human is to grow, otherwise why exist?
"I would like to be better at managing money, managing time, organising my thoughts, staying organised, being more disciplined about going to the gym and my diet.
"I think most importantly I'd like to get better at my craft – acting."
What is your favourite…
Food ~ "Methi and Alu Pronte with mango achar and dhai (I'm a Punjabi after all!)"
Colour ~ "That's a tough one, I don't discriminate, I love them all! The more the merrier!"
Movie/TV Show ~
"My all time favourite movies have to be the Harry Potter series. I'm a fanatic! And my favourite TV show has to be either The Tudors or Gossip Girl."
Singer ~ "My favourite singer varies depending on my mood and the current song that I'm obsessed with. These days I have 'Sajan Razi' by Satinder Sartaaj on repeat."
Makeup Brand ~ "When I'm shooting, I wear Bobbi Brown and in my everyday life I'm a Mac girl."
Fashion Designer ~ Neha Chopra
App ~ TrueCaller
Who is your role model?
"My father is my role model. I feel that he has lived his life in an exceptional way only bending to the principle of righteousness.
"If I could be even a tenth of the person he is, I would think of myself as a complete person."
What is your life motto?
"To live and let live. I feel that the beauty of people lies in their individuality.
"Thus I love it when people are unapologetically themselves and when they accept others in the same way. It's a beautiful thing to witness."
As Punjabi cinema continues to pick up momentum and draw attention from Bollywood producers, we hope to see more of Monica Gill on the big screen and wishes her nothing but the best in her blooming career!