They can transform a pair of flats into beautifully tall heels instantly.
Have you ever wondered what your favourite flat shoes would look like as heels? Or vice versa? Mime et moi have created shoes for the future, which are inspired by this very idea.
While shoes are a common staple of fashion, they can feel limited in their design.
Often, you can find heels which are simply too uncomfortable with their worryingly tall stilettos. On the other hand, you may have flats that could look more stylish with added height.
Mime et moi, a German fashion company, have erased these problems with their new line-up of shoes. Simply described as 'one shoe – five heels', they have the potential to revolutionise how women wear their shoes.
They can transform a pair of flats into beautifully tall heels instantly. A process which simply takes a few seconds!
The company launched a Kickstarter campaign to raise funds for their innovative project. With soaring popularity, they have earned a hefty amount of £17,198 from their supporters.
But, you may ask, how do the shoes change their height? This works through the use of interchangeable heels. Mime et moi have created their range of superb shoes using latest technology.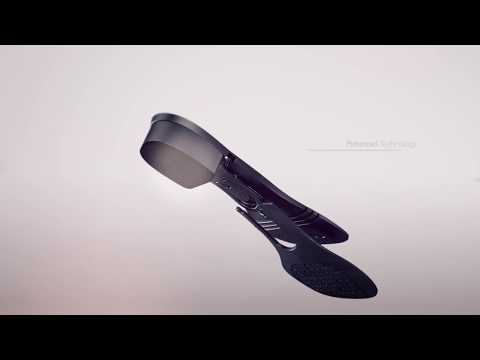 Located on the bottom soles, they contain an easy-to-use click system, which can lock and unlock heels to the shoe. Hidden inside the outer sole lies a lever, which you can pull back to remove the heel. Then, you can attach the new, desired addition.
With such simplicity and ease, you can change your shoe for a completely different style, taking only a few seconds. But with this intriguing tech comes a pricey cost; one pair can cost from €190 (approx. £168).
Mime et moi offers an extensive range of heels, meaning you can become versatile in your fashion. From wearing flats during the office hours to transforming them into stunning stilettos for a night of fun and dancing.
In addition, the company also offers a gorgeous range of different colours and styles. You can select from classic black to daring red to even calming blue. Some of the styles on offer include timeless designs such as leopard print or even beautiful additions, including a cute bow.
Each shoe oozes sophistication and glamour. While still acting as futuristic, containing technology that perhaps other designers will feel envious of such brilliance.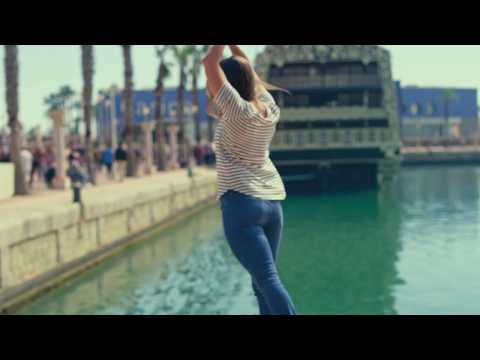 As these stunning creations continue to gain popularity, perhaps we will even see them on Bollywood stars? We're sure the celebrities would feel curious in trying out these revolutionary shoes.
The likes of Alia Bhatt or Priyanka Chopra would possibly appreciate the simplicity of these shoes. In the day, they could wear low-heels for film promos or their weekend fashion looks. Then at night, they could transform them into higher heels, ready for glamorous evenings.
Regardless, these stunning shoes hail as a fantastic merging of fashion and technology. We can't wait to see what lies in store for Mime et moi's creation.
But if you're interested in purchasing a pair yourself, why not check out the company's website here? Or visit their Kickstarter to learn more.