"It's really important for comfortable and sexy to work together."
For years, women have been crying out for a stylish stiletto that does not cripple their feet.
One smart woman has spotted this gap in the shoe market and run with it.
Dolly Singh manages a talented team at Thesis Couture to create the perfect stiletto, though they are far from what you would expect from the industry.
From a rocket scientist, to an orthopaedic surgeon and an astronaut, they are designing, reinventing and engineering a new concept for the high heel.
Dolly is a sucker for stilettos, saying: "I love high heels. I'm 5ft 5in, but if I put on heels, I'm 5ft 9in and I feel model-esque."
However, this love also brings with it a degree of discomfort.
She adds: "I would end up with sort of ugly, deformed feet, and it just got to the point where this was an important enough problem in my actual life that I figured, you know, don't complain, do something."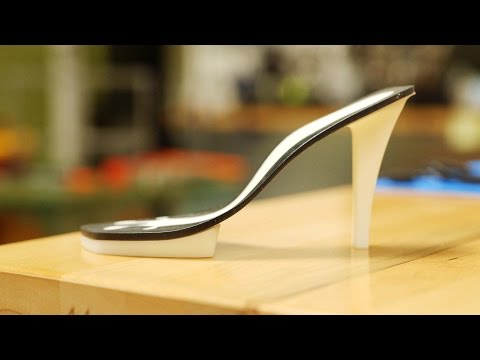 Dismissing the metal structure which has been the stiletto's archetypal concept for centuries, Thesis Couture uses advanced polymers instead of middle structures for their design.
By controlling the amount of stiffness and strength in the shoe, the heel evenly distributes the wearer's body weight.
Hence, it effectively reduces the pain directed towards the ball of the foot.
Dolly addresses the common misconception that style and comfort are separate spheres.
She comments: "I think it's really important for comfortable and sexy to work together. I think the idea that they've been mutually exclusive is the problem essentially."
Unfortunately, owning this functionally fashionable stiletto comes at a hefty price at £610!
Thesis Couture expects to produce 1,500 pairs in 2015 and hopes to see every high heel designed with her concept in the future.
The first batch will ship from Autumn 2015.