"I used to be very ashamed of this. I had to do something about this."
A deeply sensitive and touching topic that sparks relevance with our daily lives, Honour Killing is a brave and insightful film from director Avtar Bhogal.
Produced by Manmohan Singh, the Brit-Bollywood social drama features an international star cast. They include Bollywood veterans, Prem Chopra, Gulshan Grover and Tom Alter alongside legendary Pakistani actor, Javed Sheikh.
Also playing leading roles are young Pakistani export, Zara Sheikh, and British Asian actor, Sandeep Bhamra.
The film explores the harsh realities of honour killing in the UK under the guise of a British-Bollywood drama.
It tackles a delicate subject that has been haunting South Asian families for generations. As director Avtar Bhogal explains:
"It's about a Muslim family and a Sikh family, and the girl and boy fall in love. That friction brings everything to a boil. There's an Englishman who is friends with both of them – the Sikh family and Muslim family, and he tries to knock some sense into them."
But despite his efforts, the Englishman struggles to unite the two opposing families and cultures. So instead he tells the lovers to elope and marry, leading to some devastatingly tragic consequences.
For Bhogal, the concept of honour killing has been a difficult one to fathom. The lack of discussion and open debate about the taboo has been something that the director has been keen to dissolve:
"This violence against women always disturbed me. All these religions are talking about love and peace, and here you kill a girl for falling in love, and this was disturbing me.
"And the British press were exploiting it with big photographs of everyone that this man killed this one…and not doing anything about it.
"I used to be very ashamed of this and this stayed with me, and I had to do something about this too."
The director finally got the chance when his brother was looking to make a new film, and Bhogal was able to see his dream project come to life.
Bhogal had great support from an international cast who were all keen to be part of this important film. Celebrated actors Prem Chopra, Tom Alter and Javed Sheikh were happy to highlight how serious an issue this was, and the added support of Gulshan Grover also aided the project:
"Prem Chopra wanted to do this film, and he plays villains in most other films, but as a human being in private life he is a genuine person. Same goes for Tom Alter, they are my friends for life now," Bhogal admits.
He adds: "Javed is a very well-behaved actor from Pakistan and so is Zara. But Zara delayed our shooting because she didn't get her visa for a long time.
"She had a problem with the embassy over there. But then she landed and we finished the filming."
But Bhogal adds that he was conscious that a heavy and tragic film would also put audiences off.
For this reason, he chose to incorporate elements of Bollywood drama to make it more entertaining, while still getting his intended message across:
"This idea was there but a lot of people won't touch it, but then there is a sugar-coated kind thing. You can't tell them as it is, because then nobody would come and see it."
Playing on the Bollywood theme of the film, Honour Killing sees seven songs composed by award-winning music director, Uttam Singh and lyrics by Dev Kohli.
Top playback singers Shreya Ghoshal, Kunal Ganjawala and Roop Kumar Rathod have lent their voices to the melodic songs, 'Dilan Te Hukumtaan' and 'Rabba Maaf Kareen'. Both tie in nicely with the theme of love and betrayal.
Even with the lighter tone running through the film, Bhogal found it a challenge to sell to distributors. While it passed the Censor Board, he found many were not interested in showing the film to audiences, or thought that it might disrupt or encourage violence among communities.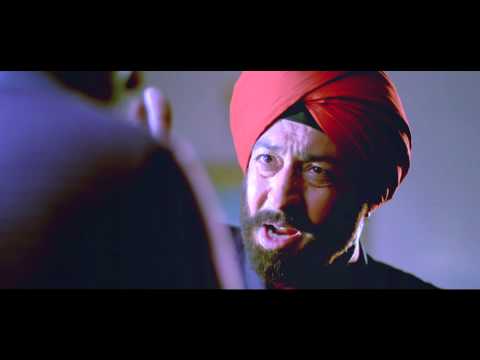 Ultimately, Bhogal hopes to quash the stigma of interracial love through the film: "There is no honour in killing.
"I have lived all my life and my daughter wants to marry somebody and it's her life really. I can advise, but I cannot force."
"This is not my life. My life I am living I have lived. The youth have their own life, let them be. Just educate them well. That's all," he says.
The abhorrent crime of murder based on so-called 'family honour' has existed for centuries, and is commonly associated with countries such as Pakistan, India and Afghanistan.
However, this crime also happens in the UK and it is thought that 12 honour-based murders occur in the UK each year.
It is clear Bhogal has taken a risk in dealing with a sensitive and emotive subject and should be commended for bringing this issue back into the public conscience in a serious and interesting way.
And the hope is that the film will open the necessary debate needed among South Asian communities in the UK to stop these horrible acts from being committed. Honour Killing releases in the UK from February 27, 2015.