"Deepika came for rehearsals. She saw us rehearsing and it was like love at first sight for her with Ghoomar"
The 'Ghoomar' song from Sanjay Leela Bhansali's Padmaavat has captured the attention of many worldwide.
Since its release in October 2017, the video has grossed over 100 million views on YouTube.
But besides that, there are countless video dance covers based on the song, from across the globe.
Recently, a video featuring American figure skating champion Mayuri Bhandari shows her grooving to the Bhansali composition on ice.
Another version of the dance includes a skilled performance by Russian dance group, Mayuri. Many more renditions can be seen across the world.
Watch 'Ghoomar On Ice' here: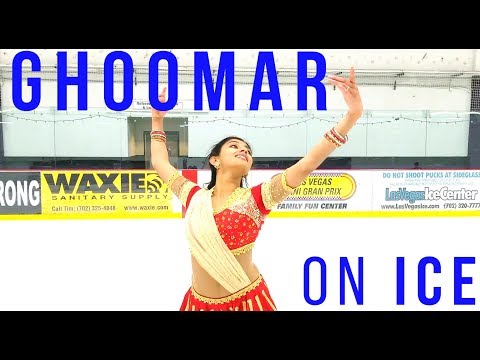 Seeing this, and so many other renditions of the beautiful dance on social media is a matter of much pride and honour for the song's original choreographer, Kruti Mahesh.
For Kruti, it is special as this is her first Bollywood song as a solo and independent choreographer.
In fact, she has even choreographed 'Ek Dil Ek Jaan' and 'Holi' in Padmaavat, but 'Ghoomar' has become the biggest sensation of the lot.
Reacting to the worldwide love and support given to 'Ghoomar', Mahesh says:
"We are so rich in our culture and if people are accepting it, I don't think there's a better way to reach global audiences with our culture. I've been really blessed to do that through Ghoomar."
'Ghoomar' and its Unique Influence on Padmaavat
The 'Ghoomar' dance originates from a traditional Bhil tribe folk dance.
This initially was performed in worship of the goddess Saraswati.
The dance is traditionally performed during auspicious occasions, Diwali, Holi and on a bride's arrival at her marital home.
Nowadays, 'Ghoomar' has become a traditional folk dance from Rajasthan and it is principally performed by veiled women who are dressed in heavy but beautiful Ghagras and Chunaris.
The word 'Ghoom' itself in 'Ghoomar' refers to the motion of twirling movement of the performer, accompanied by perfectly coordinated hand movements and footwork.
Overall, the routine is a myriad of gracefulness and royal poise.
According to some historians and Sanjay Leela Bhansali himself, Padmavati first performed the 'Ghoomar; when she became the Queen of Mewar after marrying Maharawal Ratan Singh.
Mr Bhansali explains:
"We wanted the 'Ghoomar' to retain its purity since this was being performed by Rani Padmavati. Every step and every move in the dance form celebrates the royal grace of royalty.
"This is our dance tribute to the brave Rajput women of Rajasthan."
Watch the original 'Ghoomar' song and dance by Deepika Padukone here: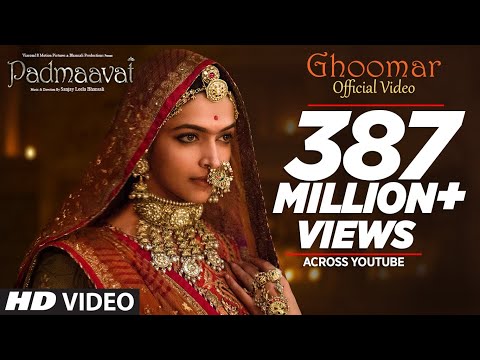 It also seems that the spellbinding dance form has enchanted actress Deepika Padukone, who plays the character of Padmavati.
Padukone tells the media:
"It was almost as if Padmavati's soul had entered my body. I could feel her presence; and, in fact, I still do.
"It's one of those rare moments in an actor's life where it's going to take a very long time before it actually leaves the system."
Deepika's elegant dancing with mesmerising expressions makes 'Ghoomar' one of the most spectacular songs in Hindi cinema, of recent times.
As such, Shreya Ghoshal's energetic vocals and colourful rendition enhance the visual appeal of the song.
To discuss more on this globally sensational song, DESIblitz chats to Bollywood dance choreographer Kruti Mahesh about her experience of working on such an extravagant number.
Kruti, what appealed to you the most about 'Ghoomar'?
Deepika and of course, Sanjay Leela Bhansali is the genius behind all of this.
He is the one who was compelled that we needed to have Ghoomar as a part of the film.
Because it is so rich with the culture in the form of dancing and people have not seen Ghoomar in its authentic form.
What preparations did you undergo for choreographing the song?
There was a lot of work and research that had gone into it.
Because if you see the song, it is very subtle and dignified.
It's not in your face with loud movements. We didn't want a jhatka matka or something just out of proportion.
That is some work we as a choreography team needed to do first.
We needed to understand the language and vocabulary of the song.
What we have done in the film with Ghoomar, is a royal form of it.
"Not the local form that you would normally see. It's very Rajwadi (royal). There is a lot of difference between what you normally see in Ghoomar in today's life than what people did back then."
We had an expert called Jyothi D Tommaar, who was really helpful and cooperative.
Honestly, the vocabulary in the song is very limited.
We had to explore within the vocabulary how much we can extend it to make it a balance between a commercial and an authentic form.
Because we didn't want to lose the beauty of it.
To ensure this, Jyoti would help us with the nuances, regarding the eyes and wrist movements.
Deepika was trained for about a couple of days so that she could understand and get into the form.
How easily did Deepika Padukone adapt to the Rajasthani dance style?
One day, Deepika came for rehearsals.
She saw us rehearsing and it was like love at first sight for her with Ghoomar.
I could see that she was really loving the style and thought that it was so beautiful and different. Deepika would come every day to rehearsals, even though she was tired from so many things. But the moment she was at the rehearsal, she gave it her all.
Deepika would enjoy the process, she would never crib.
I share a very special bond with Deepika Padukone because the first song I assisted Remo sir on was 'Balam Pichkari'.
I was also involved with 'Pinga' and 'Deewani Mastani', which also featured her.
My first ever solo independently choreographed song, which is Ghoomar, is depicted on her.
"It's been quite a wonderful journey with Deepika. I'm really blessed."
How did Sanjay Leela Bhansali's creative flair affect your choreography?
He [Mr Bhansali] is completely hands-on with everything.
He is the brain behind everything when it comes to his film as it is his baby.
Very honestly, I was just instrumental in executing what he wanted.
Mr Bhansali was up for suggestions and liked it when I suggested something.
But at the end of the day, he knew what he wanted and we gave it to him.
In the initial time when Deepika breaks into the 'Ghoomar' steps, the girls are lip-syncing to the song whilst the Rani herself is dancing in the centre.
That's the first time you see Padmavati dancing.
This intensity was something which we were struggling for quite some time because we needed to have the right moment.
But when it happened, I'm telling you, Deepika Padukone looked absolutely stunning and gorgeous.
She just owned it.
What was the biggest challenge you faced during 'Ghoomar'?
I am primarily a classical dancer, but as a choreographer, you need to be well-versed with any kind of dancing that comes your way.
Ghoomar is a blend of classical and folk and we needed to have dancers who were really understanding the form.
You can't have a Bollywood or Hip-Hop dancer understand the style, therefore, I had to literally handpick my dancers.
In fact, that was my challenge to find the right dancers to match the style of Ghoomar.
My dancers have done a fantastic job and I'm really proud of them.
This is because it is not easy to learn this form of dancing in a week or 10 days' time.
It was equally difficult for my dancers as it was for Deepika. But they were so good.
Of course, we had the trained Chari dancers (a folk dance from Rajasthan) and they were brilliant.
But overall, I'm so proud of the dancers.
Tell us a bit about your background in dance?
"Dancing has always been my passion and I've always found a way to danced and just let it out."
I'm from Bombay and did my masters in forensic science at London Southbank University.
I was supposed to be in a lab working [laughs] and I did for about a year – but then Dance India Dance (DID) happened.
DID really changed my life in a lot of ways and I will always be thankful for it.
I was actually with Terence Lewis on DID and Terence sir mentored me very well and he helped me grow as a dancer on the show.
I owe a lot to him. Geeta Kapoor has been quite a motherly figure who has loved and supported my work.
I had never ever dreamt about the fact that I will be choreographing for a film as big as Padmaavat.
I have just been going with the flow because I love creating, dancing and teaching.
People have seen this through every project that I've done.
I'm just happy that I got this platform to be my first.
How has Remo D'Souza mentored and supported you throughout this journey?
I will always be grateful to Remo D'Souza for whatever he has taught me.
I'm here because of him and I owe it all to Remo sir.
I really did not expect to be a part of his team and never thought I would grow so much.
He picked me up for one project and then it continued.
I think he really liked my work which is why I stayed on for such a long time.
I will always go back to him because he is going to my Guru – for life.
It requires a really big heart and amazing soul to nurture and promote someone, and Remo D'Souza is all that.
What advice would you give to budding dancers?
I always thought being a dancer in India is frowned upon because people look down on you.
I come from a South Indian family, dancing and singing is an integral part of our lives, so is academics.
Always, I put academics on the first pedestal and then dancing.
I just didn't know that my passion would become my profession and it would turn out to be so good.
For budding dancers, whatever you do, you just need to be 100% true to your passion and it will always work out in the end.
What's next for you?
I have worked on Race 3 [directed by Remo D'Souza], where Rahul Shetty and I are choreographing the songs.
There are a couple of things lined-up which I cannot talk about yet.
It's just the beginning and I have so much more to do [laughs].
On the whole, it is tremendous to see that a traditional and authentic Indian dance form like Ghoomar has been brought to wide and mainstream attention.
As a matter of fact, critics cannot stop praising Bhansali's spectacular vision.
Joginder Tuteja, in particular, states:
"'Ghoomar' is a beautiful number that is already finding favour at quite a few stage performances not just within the film industry but also the 'aam junta'."
With regards to Kruti, it is commendable to see how such a talented individual has found her feet within the Indian dance fraternity.
No doubt, Mahesh's story is an inspiration to those who wish to pursue dance as a career.
And, who knows, if you do follow your dreams, one day you might just end up choreographing for a Sanjay Leela Bhansali magnum-opus!