"Give the victim the comfort and confidence."
Domestic violence has drastically increased during the coronavirus lockdown as perpetrators take advantage of their victims being confined indoors.
Hailing from Singapore, actress and founder and CEO at Dream Catchers Vision, Shalima Motial has created a short film titled, Flip Side (2020) to raise awareness of this horrific truth.
Using the Arts, Shalima has perfectly captured the brutality of domestic violence which is many women's reality.
Unfortunately, during this difficult time, women feel more alone and scared than ever before.
DESIblitz exclusively spoke to Shalima Motial about creating the Flip Side (2020), the issue of domestic violence and more.
What prompted you to make the film?
I strongly believe in the equality of all people. Both men and women in a relationship need to uphold, respect and love their partners.
My husband and I live by this principle every day. During this pandemic, I have been reading about the increase of "Domestic Violence" which really disturbed me.
My heart went out for the women who are not safe in their own homes. I am an actor. I also often write my own content for monologues and short films.
So, I thought of addressing this issue through the Arts and scripted this short film.
How bad is domestic violence among Desis in Singapore?
This short film is not Singapore specific or only for Desis. This problem is universal across nations and nationalities.
This short film hopes to reach out to all women all over the world who are suffering in silence.
What are your aims with the film?
My aim is to give courage to women to speak up against injustice and to reach out to near and dear ones, or their local helpline.
I hope to give them that final nudge they needed to gather the courage need to break the silence.
There is a myth that most victims are homemakers. It is assumed that homemakers are not financially independent and cannot leave the relationship.
I hope to break the myth through this film. There are many financially independent, educated and strong women out there who are also suffering silently.
I often wonder what holds them back? Perhaps it's the fear of "What Will People Say?" or "What about the Kids?"
The sad fact is that kids end up with lifelong traumas and fears in a household which has domestic violence.
So, it's a message to the women to "speak up" for their own sake and if not, then for the sake of their children.
Finally, as a secondary aim, I hope that some perpetrators of a victim, who watch this film are shown a mirror that moves them to correct themselves.
Has Domestic Violence got worse during Lockdown?
Yes, going by the statistics, it certainly appears to have. Although we consider the "home" as a safe haven, sadly it's not the safest place for all.
In fact, it's become worse during the lockdown as the perpetrator feels in full control now that the victim can't run to another shelter.
"There has been a 60% rise in calls by women subjected to violence in Europe."
The UN agency for sexual and reproductive health (UNFPA) has estimated that there would be 31 million more cases of domestic violence worldwide if lockdown continues for another six months.
How can Domestic Violence be tackled?
In my humble opinion, it can be tackled by the woman speaking up against it by reaching out to trusted near and dear ones, or a local helpline.
The victim must confide and break the silence. They should remember that they are not alone. Nor should they feel judged or responsible for the abuse in any manner.
No misunderstanding, or mistake, is big enough to justify physical violence. Once a woman decides she is not going to take it anymore, there is nothing stopping her from breaking the silence and ending the violence.
Similarly, if you are an observer and know a near and dear one suffering, speak up! Give the victim comfort and confidence. Call the helpline.
Finally, domestic violence can be tackled better when we as a society create more awareness about this issue and reassure the women suffering that it's not their fault.
This is abuse and they shouldn't feel alone. We should make them feel safe to come forward.
Watch Flip Side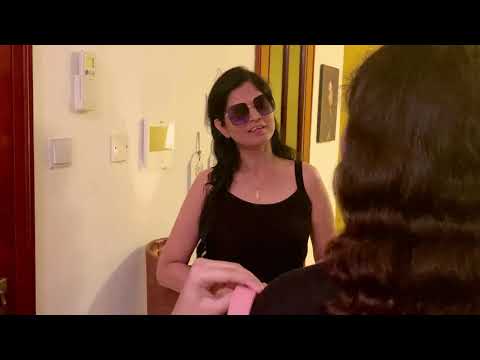 If you are suffering from domestic abuse, remember that you are not alone. There is a way to reach out and seek help. Here are ways you can call for help: