"I don't need the fake friends, less friends are more, millions I don't need."
Fateh the Punjabi rapper from Canada once again has released his track FAME with lyrics and vibes which define him as an artist who is truly keeping it real.
Featuring singing vocals by The PropheC, Fateh does not hold back on the reality of not looking for fame but simply yearning to be successful as an artist who has all the odds against from all quarters. Be it family, be it fake friends or be it those relatives who want to know you now that ridiculed you before you got known for your craft.
FAME is from Fateh's album, called Bring it Home.
His own penned lyrics and unique style of Punjabi rapping define this catchy song, accompanied by a music track and beat which drive the tempo of the song nicely.
"Nah chahidaya eh shorata, nah chahida mainu FAME," the chorus of the track sang by The Prophec simply ties together the purpose of the song, which when translated basically says "I don't need the glitz and glamour, and I don't need the fame."
The first verse of the rap exuberates the experiences Fateh has had with people. Especially, those who have betrayed him, been two-faced and used him for his success, leading him to lose confidence in those who called themselves 'friends'. The poignant lines in the verse are (1:03):
"Key risteydara neh kadeh pyar naal balaya nahi, hun saday uteh saday, kaindeh Fateh sada ayaa nahi."
"Saday tai, chachay de, masad de, mude ne photo ek khichni si, je okha vela aya mera, ehna di shakal disni nahi."
The lines translated say:
"Relatives never greeted me kindly in the past but now invitations galore from of them say 'our Fateh' didn't come."
"My many uncles and that uncle's son wants a photo with me but when the hard times have a need from me, they won't be seen."
Here's the music video to FAME: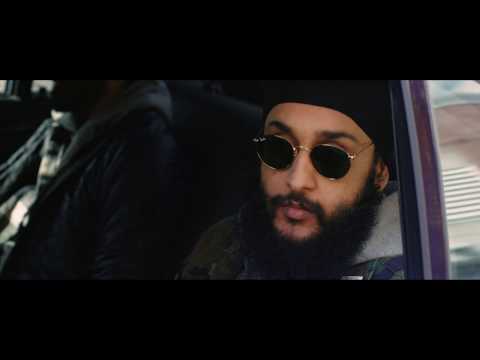 Indicating that as with so many scenarios in South Asian society and families that success is never really genuinely accepted, and if it is, there is always some reason for gain or return from it. The lack of faith in a person's capabilities when proved wrong, are always a bitter pill to swallow by those who call themselves 'family'.
He then nicely goes into the prelude rap to the chorus saying those people who he was a fan of once are the same people seething at his success today. So, he doesn't need fake friends or 'best friends' but just the ability to do well and real love.
The vocal interlude by The PropheC re-affirms that they "do not need fame".
The second verse by Fateh unveils more about the hatred and cultural difficulties he faces as someone following his dreams to be a rapper and artist. In the opening lines he says (2:01):
"Mainu yaad ah ek time teh shorata mein labda si, shuroo kita mein jad, mainu har koy galan kad-da si."
"Singha da kam koi rap nahi, music de vich tera chance nahi, kudiya ne karna pasand nahi, karke TV band ni."
"Hun apne naujawana nu main dinda poora honsla, ke jo vi tu karna chanda, tu mehnat naal tu paunch ja."
The lines translated say:
"I remember a time when I was seeking only fame, when I started, everyone just disrespected me."
"This is no livelihood for a Singh, you have no chance in music and girls won't like you and will just switch the TV off when they see you."
"Now I give confidence to my fellow youth and say do whatever you want by putting in the work."
He goes on to mention the grief he has from uncles and the abuse received by his family but nothing will deter him from what he's doing and who are they to judge.
The prelude rap follows and then The PropheC sings (3:09):
"Na chahida mainu gadiyan teh nadiyan da saath, nah chahida mainu stardom, nah paise di parwah."
"Nakli yaara di na mainu koi lordh, yaar thoday hi vitheray, lakhaan di na lordh."
When translated he sings:
"I don't need the flashy car or the the girls that come with them, I don't need stardom and don't care for the money."
"I don't need the fake friends, less friends are more, millions I don't need."
The song then concludes with the chorus and both Fateh and The PropheC heading for the stage to perform as the curtains open.
The FAME track highlights so many things at so many levels that impact the success of individuals within South Asian communities and draws a parallel to behaviour witnessed by so many in so many different walks of life.
The song reflects the harsh reality faced by those choosing to be different, in a society where you are always expected to follow the 'norm'. And those who do not, are the ones who discover the reality of their own potential.