"I believe in myself, and I am always trying to make improvements to my music."
Danish Ghaffar is better known around the world as D4NNY, the teenager who broke the internet.
He is an upcoming talent in hip-hop music who went viral with one of his early songs. 'Goodbye', has over 7.5 million YouTube views since its 2013 release, and has also been remixed by the popular comedian, Jus Reign.
The Brit-Asian singer is now verified on both Facebook and Twitter, with over 30'000 followers. He's collaborated with Jus Reign and is now preparing his debut album. Great achievements for a 19-year-old independent artist.
In an exclusive interview with DESIblitz, D4NNY talks about his brand new track and upcoming album. He also explains his incredible journey into the music industry and offers his advice to any aspiring artists.
D4NNY on his Music
Danish, from Birmingham, UK, releases covers to the world's hottest tracks while also producing his own songs.
His most recent cover, to Desiigner's debut single, 'Panda', was a huge success.
The D4NNY edition to the hit song appeared on the 'UNILAD Sound' Facebook page and has been viewed over 300'000 times through their page alone.
He has also covered popular songs by Zayn Malik, Justin Bieber, and Drake. You can listen to his covers of their songs, and more, by clicking on the link to his YouTube Channel at the end.
But for now, here's D4NNY's edition of 'Panda'.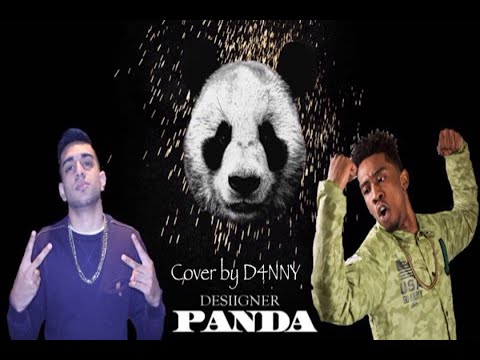 D4NNY produces his own original music too, describing it as a unique blend of music and entertainment. The Brit-Asian artist exploded onto the scene in 2013 with his release of 'Goodbye'.
Since its release, over 7.5 million people have viewed the song on YouTube and D4NNY says: "It gave me a massive boost. Without 'Goodbye' I wouldn't be where I am today."
Soon after, the Canadian comedian and YouTube star, Jus Reign, collaborated with D4NNY and together they produced a seriously catchy 'Goodbye Remix'.
D4NNY's latest track, 'Drama', came out in August 2016, and much of it was filmed in the luxurious settings of Southern Italy.
Although 'Drama' is unlikely to match the widespread success of 'Goodbye', his loyal fans are happy with his newest release.
Sandeep says: "This is your best work yet! You're a straight up magician."
Do you have a favourite? You can watch D4NNY's new single, 'Drama', and both the original and Jus Reign remix of 'Goodbye' in our playlist below.
D4NNY on his Fame and Feedback
In the 2014 Shorty Awards, which honour the best content creators on social media, D4NNY came 25th in the Music category. Then, a year later in 2015, he came 4th in the Musician category.
So could there be another improvement in 2016 for the upcoming talent? D4NNY hopes so, he says: "I believe in myself, and I am always trying to make improvements to my music."
He came into the music scene at an extremely young age, but he is happy to be there, saying: "I feel blessed to be where I am today, and I enjoy working in the music industry."
Unfortunately, the feedback that D4NNY receives for his hard work is not always positive. He tells DESIblitz:
"It's always been a mixture of positives and negatives, but I always focus on the positives. Encouraging feedback from my fans #TeamD4NNY is amazing. I'm not bothered about the other comments, but their negative energy gives me more motivation to work hard and improve my music."
D4NNY on his Future
D4NNY remains to be an independent and unsigned artist, but is joining a record label part of his future plans?
He told DESIblitz: "I've had a few record labels wanting me to join them. However, I felt that the contract details were not fair, so I turned them down. As an artist, it is important to be careful when signing to any label. Although I will not be joining one now, I could possibly in the future."
But should record companies be doing more for unsigned talent? One of D4NNY's fans, Mikail, thinks so.
He says: "Honestly, I feel like the music industry isn't giving enough support to amazing underground artists like D4NNY. We need to help him fund his music because with the right funds, he's going to explode into the scene."
Despite the lack of support, D4NNY intends to continue making music. He says: "I'm going to continue making music and videos, and do more collaborations with other upcoming artists."
Jaya, another fan of the unsigned talent, says: "I love you D4NNY! You need to start touring, I would love to see you performing live."
And Jaya may not have to wait long as touring is a part of his future plans. D4NNY says: "I'm hoping to do a tour when the timing is right. I would like my first tour to be in the U.K. before hopefully expanding into other countries."
D4NNY talks upcoming Album and Advice
But before any live performances, D4NNY is planning to release his debut album. Although, he doesn't want to give away too much information about it just yet.
What he does say, though, is: "I'm really looking forward to releasing my first album. I've put more work into it than ever before, and I'll be bringing out new artists too. I believe that they have talent, and should be given an opportunity to showcase it."
When asked about a potential release date, D4NNY didn't give much away, only saying that it is due for release in 2017. So be sure to stay tuned for it.
For his debut album, D4NNY is working hard to promote other upcoming artists. So what would his advice be to those trying hard to break into the music industry?
He believes that hard work is key, saying: "Just go for it, and follow your dreams. It is important to always stay positive and use any negative energy as motivation to work harder. Never give up, never surrender."
He adds: "It was the craziest experience when 'Goodbye' went viral. I never expected it to, and I showed to upcoming artists that there's no need for huge budgets to get into the industry. All you need is music software and a camera."
Overview
With several of D4NNY's projects close to completion, it looks to be a bright year ahead for the Brit-Asian artist.
He says: "I see myself achieving more success in life, and hope to continue to inspire others to follow their dreams."
To keep up to date with his work, you can follow D4NNY on his official Facebook and Twitter pages.
You can also listen to, and watch, all of his work to date, including his covers of popular songs by Zayn Malik, Justin Bieber, and Drake, on his YouTube channel.