As he describes it, this song is an "East-West masala".
Bollywood always loves to take inspiration from the West when it comes to its fashion, its plot ideas and especially its sounds.
But sometimes, it goes one step further and creates the best West and East collaborations through bringing together global creatives to work on its songs.
After all, a variety of skilled people work on crafting the perfect Bollywood tune. From the vocalist and songwriter to the producer and composer, their unique viewpoints help create the perfect track.
Therefore, there are plenty of opportunities to ensure a variety in their backgrounds too. Experimenting with different musical cultures and languages is a way to keep a long-standing film industry feeling fresh and innovative.
Plus who doesn't love to see their favourite artists unexpectedly work together? Guru Randhawa is working with Pitbull for the ultimate in West and East collaborations in 2019.
But the pair is hardly the first to reach out across the globe. So DESIblitz looks at some of the best West and East collaborations in Bollywood songs.
Akon and Hamsika Iyer – 'Chammak Challo' (Ra.One)
First on the list of best West and East collaborations must be the Senegalese-American star Akon's foray into Bollywood. After all, the RnB singer made the effort to sing in Hindi for the catchy 'Chammak Challo'.
His articulation of the Hindi language is seriously impressive for a non-native speaker. His vocals make you stop in your tracks and pay attention to this Bollywood hit.
Nevertheless, the song owes some of its success to composer-duo Vishal Dadlani and Shekhar Ravjiani too.
The pair inventively mix beats from both sides of the global to make this one of the best West and East collaborations.
Apart from this, there's also the sound of the Middle East subtly winding through Hamsika Iyer's sultry vocals.
'Chammak Challo' features in the superhero film from 2011, Ra.One. It sees Shahrukh Khan and Kareena Kapoor as protagonists and has become a memorable scene for the song and costuming.
For 'Chammak Challo', designer Manish Malhotra drapes Kareena Kapoor's saree in the dhoti style. Here, Kapoor's stunning appearance in the fiery shade dictated a craze for the Kareena Kapoor wala red.
Although, the song is a firm favourite off the big screen. In order to suit all tastes and environments, the Ra.One soundtrack includes four other versions of the song.
Fans have the choice of two remixes, another Punjabi version and one international version. Little wonder that the tune became a dance floor hit and even found popularity in the UK. Arjun released an R&B remix in 2012.
Moreover, 'Chammak Challo' is an intriguing word in itself thanks to translations ranging from a "fun girl" to "girlfriend". Whatever you decide, this best of West and East collaborations will get you dancing.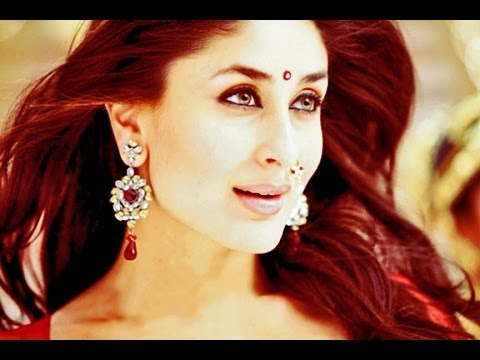 RDB ft Snoop Dogg – 'Singh is Kinng' (Singh is Kinng)
It's an image that seems too far-fetched even for a dream – who would have pictured Snoop Dogg in Bollywood?
For 2008 action-comedy, Singh is Kinng, renowned singers Shreya Ghoshal and Rahat Fateh Ali Khan enchant on the beautiful 'Teri Ore'.
In contrast, the British band RDB composed the title song 'Singh is Kinng' to match the humour of the film.
After all, the Bollywood film stars Akshay Kumar and Katrina Kaif in a tale of mistaken identity. Kumar gets to enjoy playing the more upbeat protagonist, 'Happy' to Sonu Sood's 'Lucky'.
In an equally-lighthearted song, RDB balance the mantra-like repetition of "Singh is King" with rap. While Akshay Kumar booms with Punjabi pride, Snoop Dogg contributes a verse.
Giving a shout out to "all the ladies hanging out in Mumbai", he has fun with fully embracing Desi culture in a mash-up of different identities.
As he describes it, this song is an "East-West masala". Therefore, 'Singh is Kinng' certainly merits a place on the best West and East collaborations in Bollywood songs.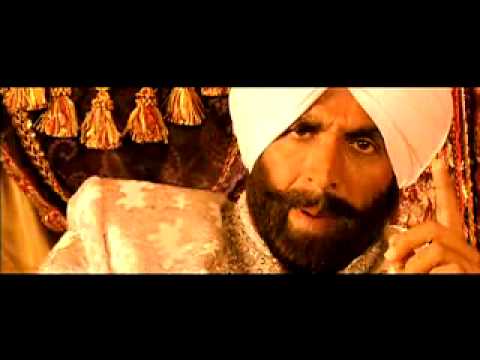 Diplo and Pritam – 'Phurrr' (Jab Harry Met Sejal)
International DJ Diplo is known for easily selling out arenas worldwide. Nonetheless, together with Bollywood superstar Shahrukh Khan, the pair reach the next level in becoming an unstoppable force.
'Phurrr' appears in the 2017 romantic comedy, Jab Harry Met Sejal, accompanying two strangers Shahrukh Khan and Anushka Sharma on a life-changing journey. They fall in love while travelling Europe in search of her lost engagement ring.
The song is an exercise of teamwork too. 'Phurrr' began life with Diplo offering a range of instrumental tracks to composer, Pritam.
Lyricist Irshaad Kumail magicked up the memorable "phurrr" sound, before singers Mohit Chauhan and Tushar Joshi lent their voices.
The onomatopoeia of "phurrr" mimics the sound of a bird's wings. This is wonderfully evocative as the song matches the love of our two protagonists taking flight and becoming an everyday reality rather than words or a concept.
'Phurrr' hits on the right mix of frothy for a romantic-comedy and the seriousness of taking a chance on true love. All around the world, listeners can relate to this best of West and East collaborations.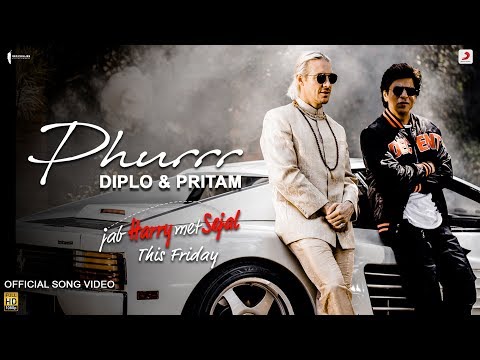 Shreya Ghoshal and Natalie DiLuccio – 'Aadha Ishq' (Band Baaja Baaraat)
In comparison to previous best West and East collaborations, 'Aadha Ishq' flies more under the radar.
2010's Band Baaja Baaraat enjoys the recognition of being the acting debut of major Bollywood name, Ranveer Singh.
A highlight of 2018 will always be his marriage to frequent co-star Deepika Padukone. Whereas this romantic comedy inventively shows Singh in the world of wedding planning with business partner, Shruti (Anushka Sharma).
Despite Singh's status as a newcomer, the film became an international hit for its original storyline and music. Even Sharma was only slightly more experienced than her co-star, previously featuring opposite bigger Bollywood names like Shahid Kapoor.
'Aadha Ishq' is one of the tracks that ensures Band Baaja Baaraat is an enjoyable watch. Alongside the iconic tones of Shreya Ghoshal, the sweet vocals are from Natalie DiLuccio, now known as "Bollywood's Soprano".
The Italian-Canadian singer caught the attention of A.R. Rahman with her YouTube covers of Bollywood songs.
While her voice appears on features like 2011's Ladies vs Ricky Bahl, here 'Aadha Ishq' is a special song in capturing the uncertain period of romance beginning to bud and grow.
It'll be intriguing to see how Natalie DiLuccio continues to show the potential of West and East collaborations, but this will remain a classic.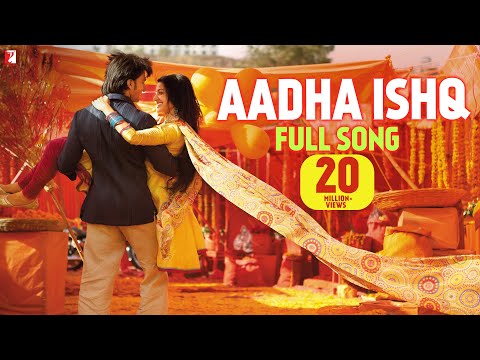 Kylie Minogue – 'Chiggy Wiggy' (Blue)
'Chiggy Wiggy' is one of the earlier Bollywood songs for best West and East collaborations, appearing in 2009. The song marks the Bollywood debut of Australian pop princess, Kylie Minogue.
The action film is a truly cross-cultural endeavour with director Anthony D'Souza and American writers. It's a treasure-hunting adventure underseas, filled with peril and family revelations. Akshay Kumar plays Aarav, who tries to help his brother (Zayed Khan) with friend, Sagar (Sanjay Dutt).
A.R. Rahman provides the soundtrack for the underwater thriller in the Bahamas to earn positive reviews.
But Rahman detailed further why he sought out the pop power of international singer, Minogue. He explained:
"By working with Kylie, I was able to create something truly unique for fans. The music fuses the cultures of mainstream pop, Hindi and Bhangra."
'Chiggy Wiggy' may be an unusual title but has interesting lyrics. Minogue rejects a conventional "charming prince" or "shining star" in favour of just wanting to "chiggy-wiggy with you, boy".
Kylie Minogue had an equally favourable impression of India after filming her role. She revealed:
"My over-riding memory of India is the warmth and professionalism of the people I dealt with whilst making Blue. I arrived here as a stranger but I left considering myself as family."
Interspersing with Minogue's lyrics, are those of the always talented Sonu Nigam. His more sonorous voice balances out her lighter tones and creates one of the best West and East collaborations.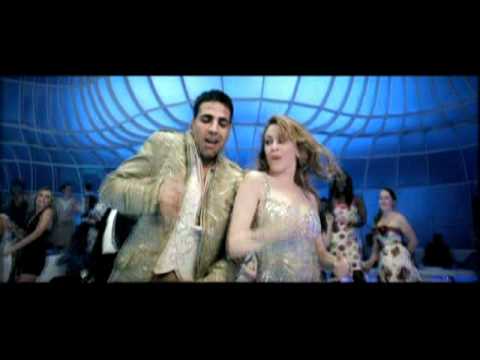 Ludacris – 'Shera Di Kaum' (Breakaway/Speedy Singhs)
Another influential figure in hip-hop, Ludacris, finds inspiration in the subcontinent and its wider diaspora in 'Shera Di Kaum'.
The song appears in 2011's Breakaway or Speedy Singhs, the Hindi version of the film. While the comedy is a Canadian output, its producers include Akshay Kumar with his Indian production company, Hari Om Productions. This is the same company who co-produced Singh is Kinng.
Kumar also appears during 'Shera Di Kaum' in addition to other celebrity sightings of Canadian rapper Drake and YouTuber Lilly Singh.
Breakaway sees Ranveer Singh (Vinay Virmani) form a hockey team alongside familiar faces like actor Anupam Kher or comedians Russell Peters and Gurpreet Ghuggi.
For the song, 'Shera Di Kaum', Ludacris provides a verse after Akshay Kumar. The American rapper talks about the length of his career that is "ten years deep" since his first album in 1999.
Here, British band RDB again return to ensure another winner for best West and East collaborations. Nevertheless, Ludacris' mention of success reflects its importance as a key theme in this film, which lends the song more gravity than the more carefree 'Singh is Kinng'.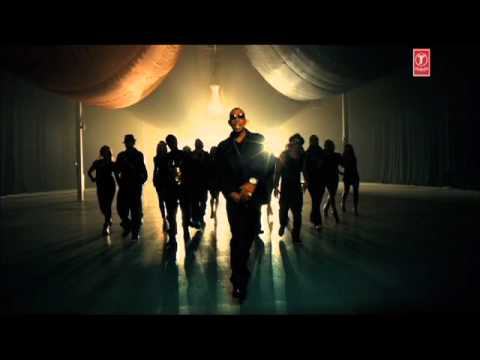 A.R. Rahman and Orianthi Panagaris – 'Sadda Haq' (Rockstar)
A second musical talent from down under, Australian singer-songwriter and guitarist, Orianthi Panagaris performs on 'Sadda Haq' in Rockstar.
The romantic drama film from 2011 stars Ranbir Kapoor and Nargis Fakhri. The former's character dreams of becoming a rockstar like the American singer, Jim Morrison.
A.R. Rahman is the composer for the film and its 14 tracks gained extremely positive critical and fan reactions.
Indeed, critics consider the album a "milestone" in the history of Bollywood music.
Naturally, attention must be paid to its main track, 'Sadda Haq'.
The song also provoked rave reviews, dubbing it a "youth anthem". Thanks to sweeping guitars and the powerful voice of Mohit Chauhan, it conveys a youthful, insurrectionary feel.
Playing the guitars is Orianthi Panagaris, known simply as Orianthi. She is most famous for working with Michael Jackson as a lead guitarist. Nonetheless, she has an impressive roster of clients such as Alice Cooper, Slash, Carrie Underwood and Adam Lambert.
In comparison to the sweet strumming of a sitar, Desi culture is not known for the power of electric guitars. But who knows what this best of West and East collaborations might inspire?
Indeed, it's the potential of this song to inspire that grants it a place on the list of best West and East collaborations in Bollywood.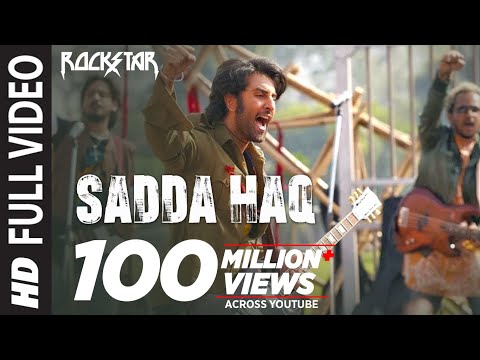 Future Collaborations in Bollywood Songs
India may have one of the biggest film industries with Bollywood, but it still continues to innovate and inspire.
Its creativity and ambition always ensure that fans anticipate Bollywood's iconic songs as much as the full feature.
However, as it finds more fans globally and the world becomes increasingly interconnected, Bollywood makes sure to include the interests of all its fans.
Alongside stalwarts of cinema like Shreya Ghoshal, music-lovers have more opportunity to listen to their beloved Western artists side-by-side with Desi talents.
Overall, it feels like an overwhelmingly positive move to see such cultural exchange. It appears that even the artists themselves enjoy the musical challenge of blending sounds, languages and styles.
While remaining true to the spirit of Bollywood, we hope that this trend for West and East collaborations continues in songs.
Now we've developed a taste for fusion sounds, we look forward to enjoying more of the piquancy of songs creating a "West-East masala" in the future.