"I just made them meet each other, and the rest was the way they wanted."
It looks like actress Asin will be playing out her on-screen character in Ghajini in real life!
The 29-year-old beauty is rumoured to tie the knots with Rahul Sharma, the co-founder of Micromax.
Micromax is one of the largest mobile companies in India – just like in the 2008 Bollywood hit, where Asin plays the lover of the owner of a mobile phone company.
Asin made a public appearance on August 10, 2015, after news of her engagement broke.
At the press conference of her new film All Is Well (2015), her co-star would not stop teasing her!
Rishi Kapoor said: "Why don't you say something? Should I get you a tablet?
"Please say something, aap Sharma kyu rahi hain? We haven't heard anything from her. She is all the time Sharma'oing."
Asin was happy and embarrassed at the same time, saying: "I had this coming."
And that was all she had to say about the hush-hush wedding! But the actress was quoted on a different occasion, saying:
"I am currently wrapping up all my professional commitments so that I can give more time to my personal life."
Akshay Kumar, a close friend of the 39-year-old groom-to-be, was not so tight-lipped about the big news.
Currently promoting his film Brothers, the action star revealed he is the matchmaker for the couple.
He said: "Yes, I got them together. I just made them meet each other, and the rest was the way they wanted."
Asin started her career in the South Indian film industry before breaking into Bollywood with box office hits, like Ready (2011) and Bol Bachchan (2012).
All Is Well will see her return after three years away from the big screen.
Watch the trailer here: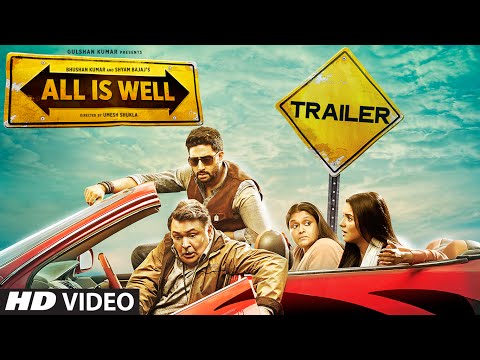 Starring Abhishek Bachchan, Rishi Kapoor and Supriya Pathak, it is set to release on August 21, 2015.