"The drama has been shot beautifully with some excellent performances."
In 2018, many interesting Pakistani dramas were screened across all the major networks broadcasting on a domestic and International level.
And it does not just end there as fans look forward to some more upcoming television plays from Pakistan.
With Pakistani dramas like Aangan, Deedan, Dil Kya Kare and Romeo Weds Heer, audiences can expect a real treat for late 2018, heading into the 2019 season.
The much-awaited Pakistani dramas feature big names such as Feroze Khan, Sajal Ali, Sana Javed, Ahad Raza Mir, Sanam Saeed, Mawra Hocane and Mohib Mirza.
Most of these anticipated dramas will hit the right buttons, with the intention of educating and entertaining people along the way.
The new TV serials will provide diverse themes and deliver in all aspects, including cast, crew, plot and the overall impact.
The varied genres of these dramas include rom-com, period, thriller and many more.
Offering unique storylines and great performances, here is a list of 5 best upcoming Pakistani dramas which will keep viewers glued to their television screens:
Aangan (HUM TV)
Aangan meaning courtyard is an Urdu language pre-partition based drama.
The cast of the drama has a star-studded line up including Sajal Aly (Chammi), Ahad Raza Mir (Jameel), Ahsan Khan (Safdar), Mawra Hocane (Ali) and Sonya Hussyn (Salma).
Interconnected with each other, they will feature as the lead actors of this drama.
The drama also features Abid Ali, Zaib Rehman, Omair Rana, Hira Mani, Mustafa Afridi, Uzma Baig, Waseem Manzoor, Rabia Butt, Madiha Rizvi, Rabia Butt and Shahroze Sabzwari in key supporting roles.
Mohammed Ehteshamuddin is directing the drama, under the banner of Momaid Durrani Productions.
The film is an adaptation of an award-winning namesake novel (1962) by Khadija Mastoor. Mastoor's book won the Adamji Literacy Award and was subsequently translated in 13 languages.
Besides Aangan, Ehteshamuddin previously directed popular dramas such as Sadqay Tumhare (2014) and Udaari (2016).
Aangan is a period drama, where the lifestyle of the characters and environment are recorded with a look from the past.
Mawra as Alia plays the main character of this novel adapted serial and is also the narrator of the story. Ahsan will be seen in a double role in this drama.
The shooting of this drama began on 07 September 2017. The drams will broadcast on HUM TV.
With Aangan gaining a lot of attention, everyone can't wait for this drama which has multiple characters.
Watch this video on Aangan:
Deedan (A-Plus)
Deedan is an intense, complex and aesthetically pleasing love story of a different kind. The drama features Mohib Mirza and Sanam Saeed in pivotal roles.
Penned by Attiya Dawood, the drama also stars Ajab Gul, Rasheed Naz and Huma Nawab.
Sanam plays the role of a Pahari woman called Resham. Coming from the hills she travels to the city. Resham goes through a lot of different experiences and incidents, including divine love.
Viewers will get to witness a lot of tragedy, action, intensity, happy and thrilling moments in this drama.
In response to fans who feel that her dramas are boring, Sanam said:
"This drama is for you all, this is not a boring drama."
Mirza's romantic character is very simple yet straight forward. He will be seen focused on love from the very start to finish.
Through this drama, audiences can expect to see the visually stunning side of Pakistan. A kind of backdrop, which is not normally seen in Pakistani dramas.
The shoot of Deedan has captured the amazing locations amongst the beautiful valleys and homes in the Attabad Valley of Hunza.
Commenting on the shoot and performances, Mohib says:
"The drama has been shot beautifully with some excellent performances."
Mirza has had experience of working with the detail orientated director Amin Iqbal before. But Saeed worked him for the first time.
The beauty of this drama is that for the first time, the Firaaq (2014) starring duo have performed the Urdu language in a Pashtun accent.
The teaser and Original Soundtrack (OST) of this drama are out. The band Soch have composed a very modern sound for the title track, blending a mix on Farsi and Pashto.
With all the elements of a must watch, Deedan will air on A-Plus Entertainment from October 2018.
Watch a Teaser of Deedan here:
Dil Kya Karey (GEO TV)
Dil Kya Karey is directed by Mehreen Jabbar, known for her critically acclaimed work in TV and film.
The 7th Sky Entertainment Production features fantastic actor Feroze Khan and the extremely talented Yumna Zadi in the lead roles.
Feroze, a former video jockey described as a heartthrob is from Quetta. Yumna from Lahore is recognised for her characters in Meri Dulari (2013) and Mausam (2014)
Marina Khan, Mariyam Nafees, Sarmad Khoost, Shamim Hilaly and Sonia Rehman are the veteran powerhouses of Dil Kya Karey.
Writer Asma Nabeel of Khaani (2018) fame continues to tackle social issues with this drama.
The contemporary love tale, with a hidden message, focuses on the reality of young widows marrying for the second time.
Speaking about the story, Nabeel says:
"It is a love story basically but we have highlighted an important issue along with it."
"It is very tightly knit in the plot so I can't reveal that at the moment but some of the other issues that we have touched upon include the second marriage of young widows that is considered a social taboo."
"Whenever I write something, it is mostly about some social change," adds Asma.
The drama will be aired on GEO TV. It seems Dil Kya Kare will be another masterpiece from director Mehreen Jabbar. So add this to your favourite watch list.
Watch this video on Dil Kya Karey here:
Haiwaan (ARY Digital)
Haiwaan, a riveting drama based on a social taboo, features actor-host Faysal Qureshi and Savera Nadeem in important roles.
The drama is about 2 families and their struggles to overcome difficult situations.
Directed by Mazhar Moin, the play intends to educate awareness about domestic issues and the effects of them when ignored.
Talking about Haiwaan, Faysal who plays the role of Hameed says:
"Haiwaan follows a brutal story. It's about a character which is commonly found in our society.
"In order to cover a mistake that he has committed at some point, he commits more of them. And then there comes a point when the truth is unveiled. It is a very intense story, with a lot of drama."
The drama will also star Iffat Omar, Wahaj Ali and Sanam Chaudhry in supporting roles.
Several teasers and OST of the play were released during September and October 2018.
Going by trailers it seems Savera, daughter of famous playwright Shahid Nadeen, will yet again play a strong powerful character with an emotional layer.
Vocalists Sanam Marvi and Jabbar have sung for the title theme of the drama.
Haiwaan is expected to air on ARY Digital in late 2018.
Watch the promo of Haiwaan here: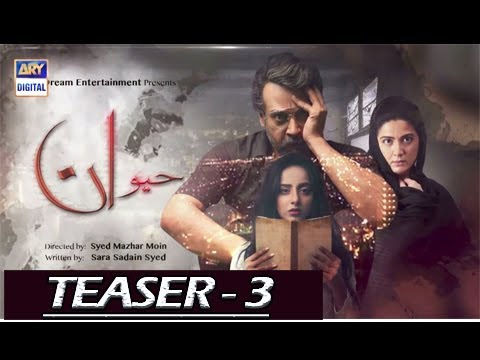 Romeo Weds Heer (GEO TV)
Romeo Weds Heer is a romantic comedy-drama starring Feroze Khan and Sana Javed, the most loved on-screen couple of Pakistan Television.
The film is expected to break all records.
After the success of blockbuster drama Khaani (2018), director Anjum Shehzad once again reunites with Feroze and Sana for this rom-com.
While Mohammad Younis Butt is the writer of this drama, Abdullah Khadwani and Asad Qureshi from 7th Sky Entertainment are the producers.
Sana will be playing the role of Heer, with Feroze portraying the character of Romeo in this love story.
Sana and Feroze have collaborated for the third time with this project, having previously worked together in Khaani (2008) and for Mehreen Jabbar's Eid telefilm Dino Ki Dulhaniya (2018).
The first look and teaser of the drama were released in early September 2018. On his official Twitter account, Feroze put up a poster of Romeo Weds Heer tweeting:
"Apki khidmat main hazir, romeo or heer ! @7thSkyEnt #AnjumShahzad #AbdullahKadwani #SanaJaved #FK #FerozeKhan."
The teaser shows the sizzling couple in a fun a filmy avatar. A music video and title track of this drama are also out.
Fans can't wait to watch this drama which will transmit on GEO TV.
Watch the full song from Romeo Weds Heer: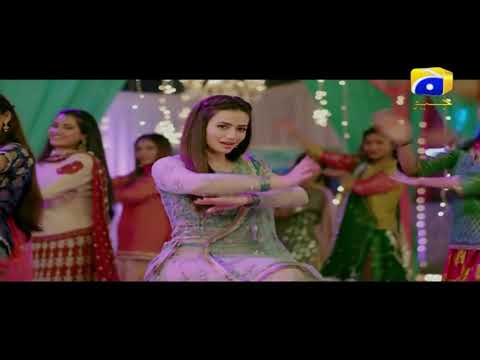 Alif (HUM TV) starring Hamza Ali Abbasi, Sajal Ali, Ahsan Khan and Sanam Baloch is another drama to watch out for. It is expected to release late in 2018.
This sums up our list of the best upcoming Pakistani dramas that will be aired during late 2018 and in 2019.
Fans of Pakistani dramas can watch all these good projects on the various channels they will be aired on. With Pakistani dramas getting better and better, die-hard fans will be keen to support this great art form.