"Piku is a delightful film about very little and yet it says so much."
The Indian state of West Bengal has been the canvas of many Bollywood hits.
The films capture the most exquisite architecture and natural beauty the state is famous for.
Not only that, distinct aesthetics like the festival of Durga Puja and instances of the Bengali language offer insight into unique traditions.
The capital city, Kolkata (previously known as 'Calcutta' prior to 2001) serves as the main backdrop for most of these stories.
The Bollywood film industry honours the state's love for literature as a few of these films are adaptations of some of the most famous Bengali novels.
We take a look at 12 amazing films that represent West Bengal.
Devdas (1955)
Director: Bimal Roy
Starring: Dilip Kumar, Suchitra Sen, Vyjayanthimala, Motilal
An adaptation of Sarat Chandra Chattopadhyay's 1917 novel of the same name, Devdas is a love story, which highlights class and caste. A rural Bengali village is the setting of the film.
The title character (Dilip Kumar), is in love with Parvati "Paro" Chakraborty (Suchitra Sen). As Paro's family offer a marriage proposal, the family of Devdas rejects as she is of a lower caste background.
A heartbroken Devdas flees to a Calcutta where he becomes an alcoholic. His friend Chunni Babu (Motilal) introduces him to Chandramuki (Vyjayanthimala).
She is a kind-hearted courtesan who takes care of and eventually develops feelings for him.
The film took three Filmfare Awards for 'Best Actor' for Dilip, 'Best Supporting Actress' for Vyjayanthimala, and 'Best Supporting Actor' for Motilal.
Devdas is a tragic take on a love story that goes unfulfilled.
Watch the Trailer for Devdas here: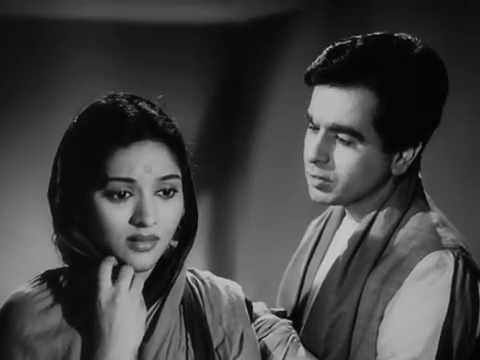 Pyaasa (1957)
Director: Guru Dutt
Starring: Guru Dutt, Waheeda Rehman, Mala Sinha, Johnny Walker, Rehman
Set in Calcutta, Pyaasa conveys a beautiful romance between Vijay (Guru Dutt), an unsuccessful poet and Gulab (Waheeda Rehman), a prostitute.
Vijay struggles to publish his poetry in a post-independent India as publishers do not take his work seriously. He meets Gulab who admires his poetry as the two fall in love.
Gulab joins Vijay in his struggle to become an established poet.
In May 2010, Time Magazine regarded Pyaasa as one of their top 10 romantic movies.
They said:
"In this achingly lush tale of a poet whose one true friend is a prostitute, director-star Guru Dutt creates a musical drama as shimmering and ethereal as the poet's verses, as sultry and earthy as Waheeda Rehman, the 20-year-old actress who became Guru Dutt's mistress and muse."
Pyassa is a well-constructed lament of a man seeking respect.
Watch the song 'Jane Woh Kaise Log The' from Pyaasa here: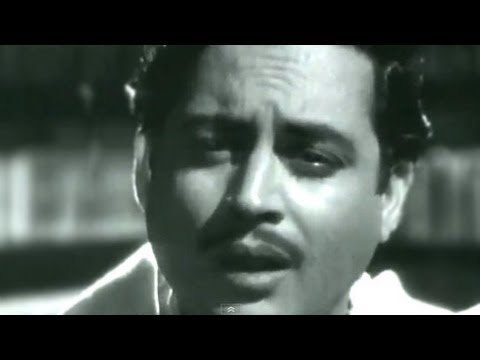 Sahib Bibi Aur Ghulam (1962)
Director: Abrar Alvi
Starring: Meena Kumari, Guru Dutt, Waheeda Rehman, Rehman, D.K. Sapru, Dhumal, Pratima Devi
Sahib Bibi Aur Ghulam is based on a Bengali novel, Shaheb Bibi Golam by Bimal Mitra.
The film is about Atulya 'Bhootnath' Chakraborty (Guru Dutt) who is hired as a servant by a zamindar (aristocrat/landowner), Chhote Babu (Rehman).
Chhote Babu often enjoys the company of alcohol and prostitutes, leaving his wife, Chhoti Bahu (Meena Kumari) feeling lonely.
Bhootnath meets Chhoti Bahu and the two develop a platonic friendship.
Sahib Bibi Aur Ghulam was chosen as India's submission for the 35th Academy Awards in 1962 for 'Best Foreign Language Film,' but was not nominated.
Though the film was a financial flop, Meena Kumari's acting was met with rave reviews, with many saying her performance is one of the best in Indian Cinema.
Watch the song 'Na Jao Saiyan Chhuda Ke Baiyan' from Sahib Bibi Aur Ghulam here: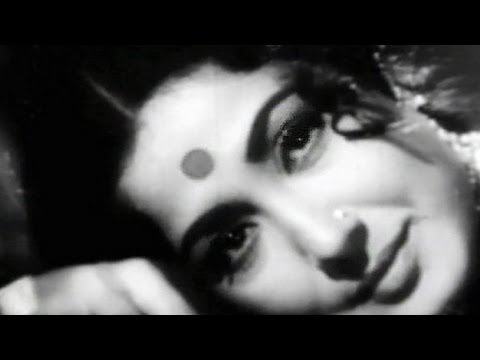 Devdas (2002)
Director: Sanjay Leela Bhansali
Starring: Shahrukh Khan, Aishwarya Rai, Madhuri Dixit
The Sanjay Leela Bhansali remake of Chattopadhyay's Devdas is probably the most recognised adaptations.
This BAFTA-nominated version sees a law graduate, Devdas (Shahrukh Khan) return home from London to pursue Paro's (Aishwarya Rai) hand in marriage.
Unfortunately, his family disapprove of the romance leading to Devdas' alcohol addiction.
Devdas seeks refuge in a brothel where he meets the courtesan, Chandramukhi (Madhuri Dixit) who develops feelings for him.
The film did receive critical acclaim worldwide as it had a premiere at the 2002 Cannes Film Festival.
Devdas dominated the 48th Filmfare Awards, sweeping up eleven awards out of seventeen nominations.
A reviewer for Empire Magazine wrote:
"The literate script, rich colour schemes and wonderfully energetic song-and-dance set-pieces grow naturally out of the sumptuous style of the story, which is familiar enough to Western eyes with its Romeo And Juliet-style approach to neighbouring lovers kept apart by social standing."
They continue:
"It's a long haul, of course, but every inch of the screen is packed with detail.
"This is a cinematic spectacle to the power of ten."
Overall, Bhansali presents a Shakespearean-style melodramatic take on this classic tale.
Watch the song 'Dola Re Dola' from Devdas here:
Yuva (2004)
Director: Mani Ratnam
Starring: Abhishek Bachchan, Ajay Devgn, Vivek Oberoi, Rani Mukerji, Kareena Kapoor, Esha Deol, Om Puri
Yuva is a political thriller about three men, Michael (Ajay Devgn), Arjun (Vivek Oberoi) and Lallan (Abhishek Bachchan) from different backgrounds who cross paths in Kolkata.
Michael is the leader of a student organisation who aims to fight corruption in Indian politics. Arjun is a materialist man who dreams of relocating to a well-developed country in order to make more money.
Lallan is thug who works for a corrupt politician, Prosenjit Chatterjee (Om Puri). An incident on Kolkata's Howrah Bridge brings the three men together.
Overall the film generally received positive reviews, with Abhishek Bachchan's portrayal of Lallan that stole the show.
The New York Times wrote:
"The most interesting character is Lallan (played, in a simmering, charismatic performance, by Abhishek Bachchan), a street thug who becomes an enforcer for the party in power."
"Left out of India's economic miracle, he is an unpredictable, violent man who believes in self-preservation above all, in stark and pointed contrast to his coddled counterparts."
Watch the Trailer for Yuva here:
Parineeta (2006)
Director: Pradeep Sarkar
Starring: Vidya Balan, Saif Ali Khan, Sanjay Dutt
Vidya Balan's Bollywood debut film, Parineeta is a film adaptation of the Bengali novella of the same name by Sarat Chandra Chattopadhyay published in 1914.
It centres around talented musicians Lalita (Vidya Balan) and Shekar Roy (Saif Ali Khan) whose childhood friendship blossoms into a romance.
Lalita lives with an uncle as her parents are dead. However, Shekar's rich, heartless father aims to seize Lalita's home and turn it into a hotel.
Reviewing the film, the British Broadcasting Corporation (BBC) state:
"From the exquisite sets and costumes to the wonderful music, it's obvious Sarkar and his team have paid great attention to detail in order to recreate the period feel.
"Handling the subject matter with sensitivity and restraint, Sarkar never lets any of the leads lapse into histrionics and coaxes splendid performances from Khan, Dutt and newcomer Balan."
"The result is a fine example of how Bollywood is capable of producing mature love stories without sacrificing the entertainment factor."
Parineeta was met with acclaim with Vidya Balan receiving a Filmfare Award for Best Female Debut.
Watch the Trailer for Parineeta here: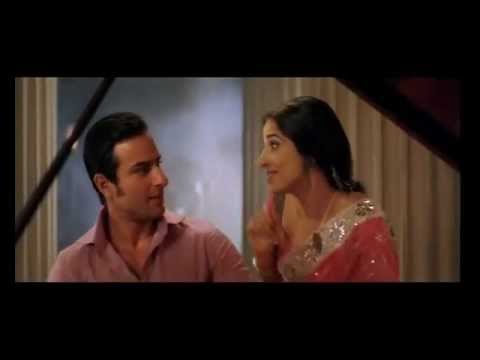 Love Aaj Kal (2009)
Director: Imtiaz Ali
Starring: Saif Ali Khan, Deepika Padukone, Rishi Kapoor, Rahul Khanna
Love Aaj Kal tells the story of two lovers in London and how their careers drive a wedge between the couple.
Meera Pandit (Deepika Padukone) desires a career in building restoration in Kolkata whilst Jai Singh (Saif Ali Khan) aims for his dream job at the Golden Gate inc. in San Francisco, California, USA.
The two agree to break-up, but remain, friends, as they go their separate ways.
Meera eventually marries her boss, Vikram Joshi (Rahul Khanna).
However, Meera and Jaid still have feelings for each other.
The Indian Express said Padukone's character, Meera is her strongest ever. In an article dated in September 2016, they write:
"Meera in Love Aaj Kal remains one of the most memorable and strongest characters that is etched in the memory of her fans forever."
Love Aaj Kal is a must watch movie for the romantics.
Watch this Emotional Scene from Love Aaj Kal here: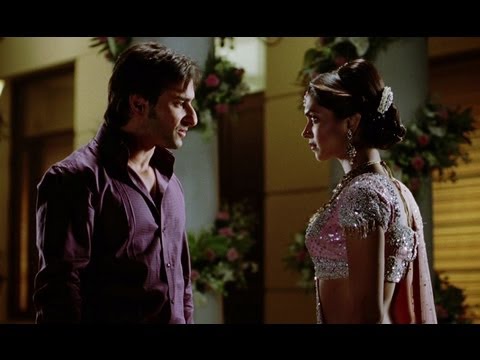 Kahaani (2012)
Director: Sujoy Ghosh
Starring: Vidya Balan, Parambrata Chatterjee, Nawazuddin Siddiqui
Kahaani is a thriller shrouded in mystery. A heavily pregnant Vidya Bagchi (Vidya Balan) searches for her missing husband in Kolkata during the festival of Durga Puja.
The couple speaks on the phone every day for two weeks, whilst he is working in Kolkata temporarily. Then he suddenly stops answering the phone.
However, it seems that no one knows who Vidya's husband is including his apparent workplace.
She enlists the help of police officers, Satyoki 'Rana' Sinha (Parambrata Chatterjee) and A. Khan (Nawazuddin Siddiqui).
Reflecting back on her character with the Indian Express, Vidya Balan said:
"They [audiences] could not get their head around the fact that it was about a pregnant woman and they were like, 'Why would audiences want to see a pregnant woman in theatres'?"
"It was a multilayered character. We did a good job with the film in a limited budget despite all odds."
Kahaani explores the theme of motherhood as her maternal instincts are the main focus of the story.
Are you looking for a film with a strong heroine? Kahaani is the film for you.
Watch the Trailer for the film, Kahaani here: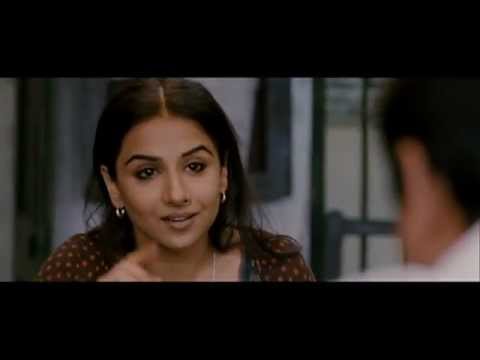 Barfi! (2012)
Director: Anurag Basu
Starring: Ranbir Kapoor, Priyanka Chopra, Ileana D'Cruz
Barfi! was India's official entry for the 85th Academy Awards' Best Foreign Language Film category.
This critically acclaimed film explores the character of Murphy 'Barfi' Bahadur (Ranbir Kapoor). A practical joker and deaf-mute son of a Nepali couple in Darjeeling, West Bengal.
Barfi meets Shruti Ghosh (Ileana D'Cruz) and the two fall for each other. However, Shruti is engaged to another man and takes her mother's advice to break ties with Barfi so she leaves for Calcutta.
Years later, Shruti discovers Barfi fell in love with an autistic woman, Jhilmil Chatterjee (Priyanka Chopra).
Barfi! will be remembered for its lovely soundtrack composed by the amazing Pritam.
The Hindustan Times said:
"Overall, the soundtrack is a joyride sans flaws. Pritam has given many hits, this one will be remembered for breaking the monotony in his sound.
"There are no foot-tapping numbers or remixes here, but the simplicity that makes this album a winner."
A romantic-comedy like none-other, Barfi! will have you chuckling and crying.
Watch the Trailer for Barfi! here: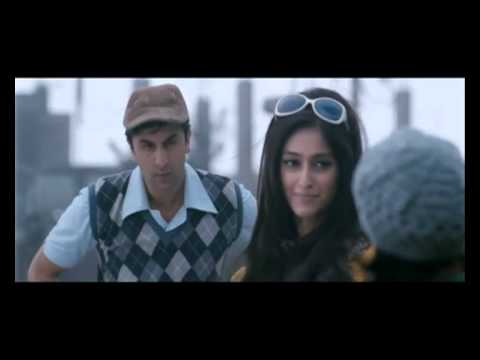 Lootera (2013)
Director: Vikramaditya Motwane
Starring: Ranveer Singh, Sonakshi Sinha

Lootera is a period drama set in Manikpur, West Bengal, sometime after India's independence. The film is inspired by the short story, The Last Leaf by O. Henry.
Lootera tells the love story of an archaeologist Varun Shrivastav (Ranveer Singh) and Pakhi Roy Chaudhary (Sonakshi Sinha).
Varun arrives at Pakhi's house looking for permission to study the land around a temple owned by her father.
The two romance over their love for art. However, friction is created when hidden agendas surface.
Sonakshi described Lootera as, "a really nice, intense love story… it's a very emotional film."
The film also boasts a stunning soundtrack composed by Amit Trivedi with lyrics penned by Amitabh Bhattacharya.
Watch the Trailer for Lootera here: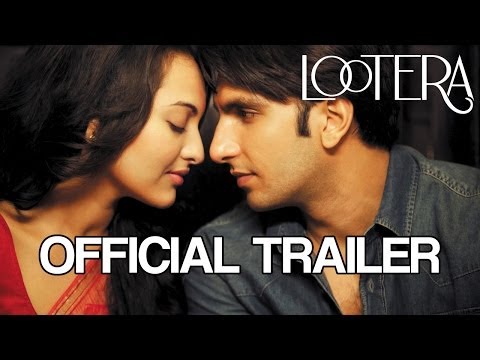 Gunday (2014)
Director: Ali Abbas Zafar
Starring: Ranveer Singh, Arjun Kapoor, Priyanka Chopra
Set between 1971 and 1988 Calcutta, Gunday is about two criminal friends, Bikram Bose (Ranveer Singh) and Bala Battachariya (Arjun Kapoor).
However, a rift is created in their friendship when they both fall for a cabaret performer, Nandita Sengupta (Priyanka Chopra).
The film gave us unforgettable hit songs like 'Tune Maari Entriyaan,' 'Saaiyaan' and 'Asalaam-e-Ishqum.'
Film critic, Taran Ardash praised the storytelling and character development.
"Gunday… has an attention-grabbing premise, well-etched-out characters, high-octane drama, is generously peppered with vibrant songs and energetic action pieces, boasts of defining performances from the principal cast."
Filled with twists and turns, be sure to add this masala film to your watchlist.
Watch the song 'Tune Maari Entriyaan' from Gunday here: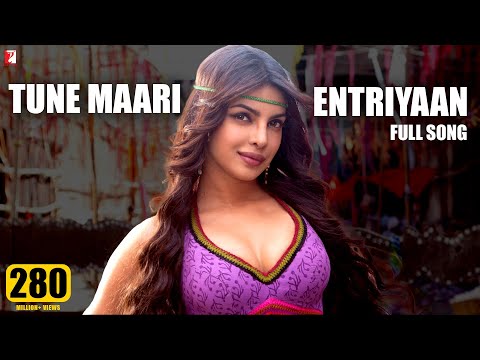 Piku (2015)
Director: Shoojit Sircar
Starring: Deepika Padukone, Amitabh Bachchan, Irrfan Khan
This quirky road-trip comedy presents a unique father-daughter relationship.
The hot-tempered title character, Piku Banerjee (Deepika Padukone) cares for her ageing and moody father, Bhashkor (Amitabh Bachchan) who suffers from chronic constipation.
The family reside in Dehli where Piku works as an architect. One day Piku shares her intentions of selling the family home in Kolkata, angering her father in the process.
Bhashkor decides to return to Kolkata. Though he cannot travel alone so Piku goes with him. Rana Chaudhary (Irrfan Khan), a taxi firm owner, agrees to drive them as Bhashkor fears travelling by plane will upset his bowel movements.
Piku picked up five Filmfare Awards including 'Best Actress' for Deepika and 'Best Actor – Critics' for Amitabh.
Critics appreciated the simple but effective execution of the narrative.
Author and journalist, Anupama Chopra said:
"Piku is a delightful film about very little and yet it says so much. This movie does not focus on reaching a destination.
"This is a movie about the journey, both literal and emotional."
Piku is a fun family film with its toilet humour that will leave you laughing out loud!
Watch the Hilarious Trailer for Piku here: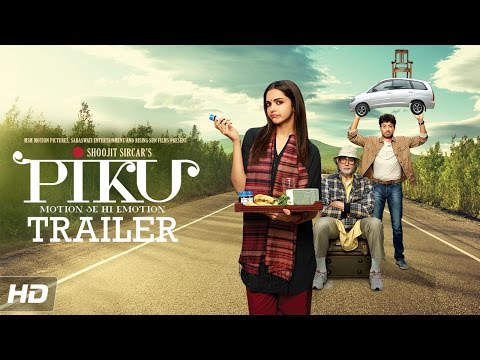 These 12 films have delightfully utilised the vibrancy of West Bengal and Bengali culture. Though they are Hindi-language films, some of the actors take on Bengali dialogue which is universally pleasing. hear.
As time goes by, we should expect to see more Bengali-Bollywood films. Many areas of West Bengal are yet to be explored also in mainstream cinema.