"Bollywood produces a rare gem like Rang De Basanti"
Unique Bollywood films are becoming more and more popular.
When we think of Bollywood,  singing, dancing and cheesy love stories normally spring to mind.
However, it seems people want to see more than just these 'classic' love stories.  Bollywood fans are also interested in films that break the paradigm.
Fortunately, Bollywood is picking up on this shift in interest and is now mirroring reality through original and well thought out storylines.
Bollywood is producing more unique films, with Aamir Khan leading the way. His films have all done well at the box office.
DESIblitz chooses 11 of the best unconventional Bollywood films on Netflix to enjoy with friends and family.
Rang De Basanti (2006)
Director: Rakeysh Omprakash Mehra
Starring: Aamir Khan, Kunal Kapoor, Sharman Joshi, Alice Patten, Soha Ali Khan, R. Madhavan, Waheeda Rehman
An Aamir Khan classic, this Indian political drama went above and beyond all expectations.
Rang De Basanti exposes elements of a classic Bollywood movie. But more importantly, it blends themes which come together in a story of history and politics.
The film shows Sue (Alice Patten) a British documentary film-maker, who visits India in an attempt to recreate the intimate stories of Indian freedom fighters.
These stories have been recorded in her grandad's diary entries.
Along the way, she befriends four men (Aamir Khan, Siddharth Narayan, Kunal Kapoor and Sharman Joshi) who agree to act in her film.
Jaspreet Pandohar reviews the film for the BBC writing:
"Bollywood produces a rare gem like Rang De Basanti, a film that breaks the mould by offering something more sophisticated than the standard musical melodrama.:
A sentimental film with a colourful cast and strong message, Rang De Basanti is certainly one of a kind.
Watch the inspirational song, 'Roobaroo' from Rang De Basanti: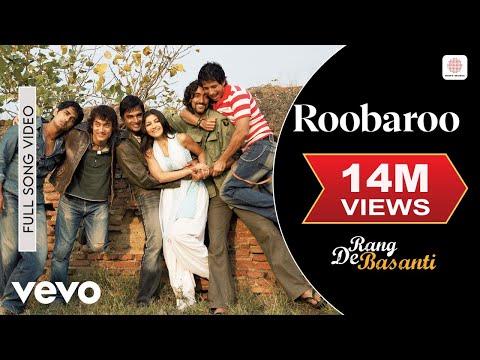 Taare Zameen Par (2007)
Director: Aamir Khan
Starring: Darsheel Safary, Aamir Khan, Tisca Chopra, Vipin Sharma, Sachet Engineer, Tanay Chheda
Taare Zameen Par is a social drama revolving around Ishaan (Darsheel Safary) a dyslexic, misunderstood eight-year-old.
Ishaan's poor academic performance forces his parents to send him to a boarding school. This is where he meets his new art teacher, Ram Shankar Nikumbh. (Aamir Khan)
Amid this unfamiliar and austere environment, only Nikumbh has faith in Ishaan.
With Nikumbh's unwavering dedication, Ishaan begins to believe in himself, as do those around him.
The film reflects how people may form a judgment on someone with learning difficulties. The film allows the viewers the opportunity to challenge their own preconceptions.
Taare Zameen Par won the award for 'Best Film' at the 2008 Filmfare Awards.  The film also became a catalyst for change in policymaking.
Only 10 days after its release, the Central Board of Secondary Education implemented a new system, providing extra time to children with a disability during exams.
Taare Zameen Par is a moving family feature with a positive message. This film is definitely a good watch.
Watch this heartbreaking scene between Nikumbh and Ishaan's father: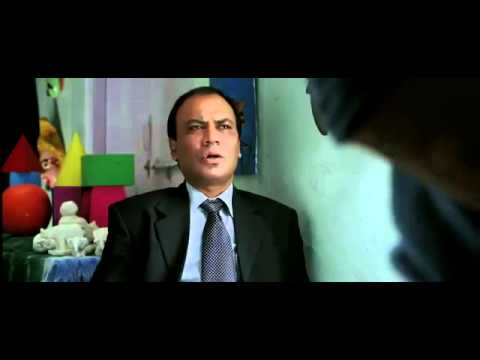 Fashion (2008)
Director: Madhur Bhandarkar
Starring: Priyanka Chopra, Kangana Ranaut, Samir Soni, Arbaaz Khan
This drama explores the transformation of a small-town girl, Meghna Mathur (Priyanka Chopra).  She blossoms into a leading supermodel dominating the fashion world.
Throughout the journey, the viewer is given an insight into what occurs amid the unforgiving fashion industry.
The glamour of the modelling field is stripped down, with the hourglass figures and social perks are no longer glorified.
Fashion offers a raw outlook on this glamorous profession; fixating on drugs, alcohol, sexuality and social class.
The movie was a commercial success, with Priyanka Chopra garnering the 'Best Actress' award and Kangana Ranaut, scooping the 'Best Supporting Actress' award at the 54th Filmfare Awards.
With impeccable acting and an honest approach to the fashion world, keep a lookout for Fashion on Netflix.
Watch the song 'Kuchh Khaas Hai' from Fashion:
7 Khoon Maaf (2011)
Director: Vishal Bhardwaj
Starring: Priyanka Chopra, John Abraham, Irrfan Khan, Aleksandr Dyachenko, Naseeruddin Shah
Priyanka Chopra continues to stun audiences in this sinister thriller.
An adaptation of Ruskin Bond's short story, Susanna's Seven Husbands (21011), 7 Khoon Maaf recounts the story of an Anglo-Indian woman, Susanna, (Priyanka Chopra) who murders all seven of her husbands.
The spine-chilling movie illustrates the struggles Susanna faces, and what prompts her to commit the unthinkable.
Viewers see life from Susanna's perspective, and cannot help but empathise after witnessing the injustices she endures.
Rating the film four out of five, ZEE News states:
"Vishal Bhardwaj does it again. The maverick filmmaker has once again woven magic with his latest blockbuster Saat Khoon Maaf, which presents Priyanka Chopra in a never before character."
Winning 9 awards, critics and audiences also liked the film, despite its morbid nature.
With a powerful female lead and fascinating storyline, 7 Khoon Maaf is one to keep an eye out for.
Watch the popular song 'Darling' inspired by the Russian classic 'Kalinka' (1860):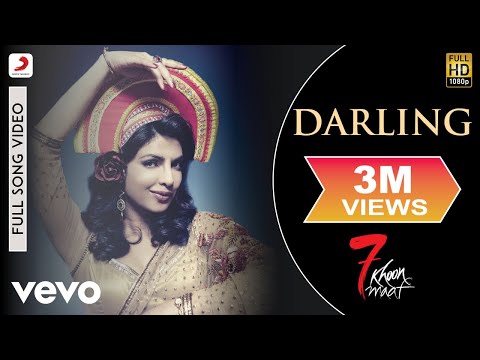 Delhi Belly (2011)
Director: Abhinay Deo
Starring: Imran Khan, Vir Das, Kunaal Roy Kapur, Poorna Jagannathan, Shenaz Treasurywala
Delhi Belly refers to traveller's diarrhoea, a common diagnosis among many tourists.
Delhi Belly's individuality is made evident in more than just its quirky title. The adult comedy is notorious for its sexual content and lewd humour.
The three main characters of the film are Tashi Dorjee Lhatoo (Imran Khan), Nitin Berry (Kunaal Roy Kapur) and Arup (Vir Das)
Unlike many Bollywood movies, the audacious feature does not revolve around an idyllic love story.
Many will describe the film as a frantic wild goose chase. There is an array of wacky scenes, which are hilarious.
In fact, a New York Times review mentions: "Indian cinema with an Indie sensibility."
Delhi Belly did incredibly well, grossing 360 million crores in the first week of screening around India.
Though available in the Hindi language, the film is originally made in English.
A bizarre film, Delhi Belly is one many will enjoy, but without the family.
Watch this quirky Trailer of Delhi Belly here: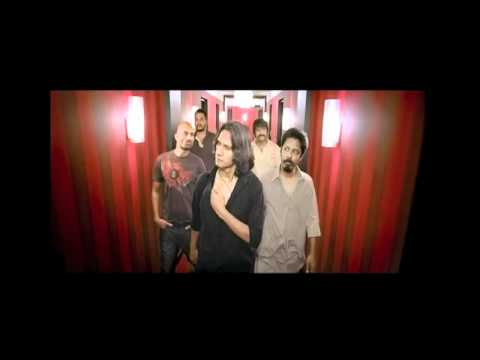 Piku (2015)
Director: Shoojit Sircar
Starring: Amitabh Bachchan, Deepika Padukone, Irrfan Khan
This comedy-drama tells the story of Piku Banerjee (Deepika Padukone) an architect living in Delhi with her ageing father, Bhashkor Banerjee (Amitabh Bachchan).
With Bashkor suffering from chronic constipation, Piku constantly has concerns about his health.
Much to Bhaskor's dismay, Piku wishes to sell their ancestral home in Kolkata. After expressing his objections, he decides to go to Kolkata himself.
Of course, Piku cannot let her greying father take the trip alone so she joins him, along with Rana Chaudhry (Irrfan Khan). He is a mutual friend who owns a taxi business.
With no superfluous dance numbers or unduly emotional scenes, Piku was appreciated for its sheer simplicity.
Both Deepika and Amitabh did receive Filmfare Awards for 'Best Actress' and 'Best Actor' respectively. Piku was a commercial success worldwide.
Boasting an alluring soundtrack and a memorable cast, Piku is one to catch up on.
Watch the heartwarming Trailer of Piku: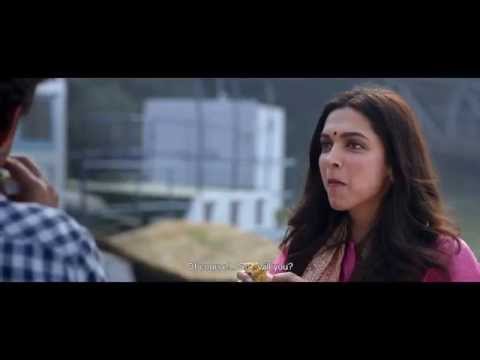 Dangal (2016)
Director: Nitesh Tiwari
Starring: Aamir Khan, Sakshi Tanwar, Fatima Sana Shaikh, Zaira Wasim
A moving biopic, this sports drama is loosely based on the Phogat family.
The story is about Mahavir Singh Phogat, who breaks all stereotypes by training his two daughters to become India's first world-class female wrestlers.
Initially discontented at having four daughters, Mahavir (Aamir Khan) has little expectation in their long-term goals.
But when his daughters Geeta Phogat (Zaira Wasim and Fatima Sana Shaikh) and Babita Kumar (Suhani Bhatnagar and Sanya Malhotra) assault two boys in response to degrading comments, Mahavir sees potential in them.
Despite community backlash, he imposes strenuous workout regimes on his daughters, preparing them for the fight of their lives.
Dangal achieved record-breaking success, becoming the highest grossing Indian film ever. Dangal won four Filmfare Awards in 2017.
The film was particularly lucrative across East Asia, garnering two awards at China's Douban Film Awards and gaining the title of the highest-grossing non-English foreign film in China.
An honest movie with an authentic backdrop, Dangal is a film, which sports lovers will enjoy.
Watch the inspiring Trailer of Dangal: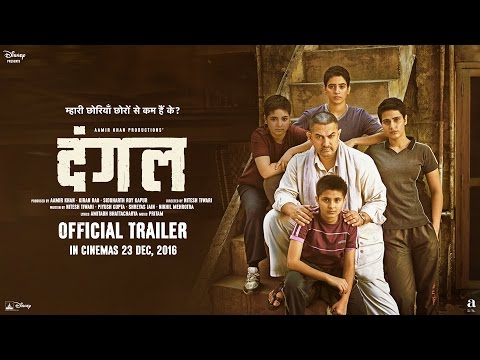 Dear Zindagi (2016)
Director: Gauri Shinde
Starring: Alia Bhatt, Shah Rukh Khan, Kunal Kapoor
Dear Zindagi is a coming of age drama starring Alia Bhatt and Shah Rukh Khan.
The film narrates the story of Kaira (Alia Bhatt) a hopeful cinematographer who aspires to excel in the art of filmmaking.
After a fling with a co-worker and a bitter breakup, Kaira finds herself going downhill.
She later moves into her parents' house, where her mental state only deteriorates. Sleepless nights and anxiety-ridden days become routine for Kaira.
After stumbling upon a mental health conference in Goa, she seeks out Dr Jehangir 'Jug' Khan (Shah Rukh Khan). Dr Jehangir, a therapist helps Kaira confront her inner demons and deep issues.
Rediff describes the movie as a "wonderful, self-assured gem," combining aspects of mental health, with a backdrop of family ties and heartbreak.
One of few Bollywood films willing to paint a positive picture of mental health, Dear Zindagi is a must watch.
Watch the motivational hit, Love you Zindagi: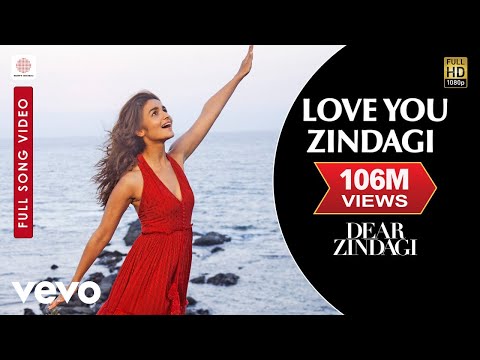 Pink (2016)
Director: Aniruddha Roy Chowdhury
Starring: Amitabh Bachchan, Taapsee Pannu, Kirti Kulhari, Andrea Tariang
A courtroom-based drama, Pink is a social thriller which addresses India's rape culture.
The film is a real stand out as one viewer comments: "It reflects each and every individual in our Indian society."
The film revolves around three independent young women; Minal Arora (Taapsee Pannu), Falak Ali (Kirti Kulhari) and Andrea Tariang.
When Minal is unjustly brought to court for the murder of a sexual assault victim, Deepak Sehgal (Amitabh Bachchan), a retired lawyer steps up to defend her case He questions society's dubious morals.
Deepak addresses the age-old issue of consent, astutely pointing out that "No means No" and that a woman's dress, lifestyle or drinking habits do not define her moral code.
Pakistan singer-songwriter Qurat-ul-Ain Baloch sings 'Kaari Kaari' in Pink.
Pink won the National Film Award for 'Best Film on Social Issues.'
The film was specially screened for Rajasthan Police as part of their efforts to become more sensitive towards women's rights.
Dealing with a pertinent issue, Pink is a strong social drama.
Watch a powerful court scene from Pink: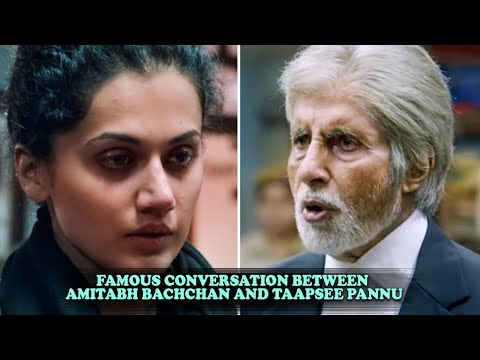 Udta Punjab (2016)
Director: Abhishek Chaubey
Starring: Shahid Kapoor, Kareena Kapoor, Alia Bhatt, Diljit Dosanjh, Satish Kaushik
A dark comedy-drama, Bollywood most certainly has not seen a film like this one.
Udta Punjab is about Tommy Singh (Shahid Kapoor) a young Punjabi musician, elated by a luxurious lifestyle, along with his cocaine addiction.
After being sent to prison on grounds of drug use, he begins to realise his destructive lifestyle when meeting inmates. The fellow prisoners finding inspiration from Tommy's lyrics commit murder.
He then vows to change his ways upon release. He meets a budding national hockey player, Bauria (Alia Bhatt) and doctor-activist Preet Sahni (Kareena Kapoor) along the way.
With an excess of swearing and a multitude of other scenes deemed too 'vulgar', a scene had been cut out from the screenplay.
Regardless, the controversy did not hinder its success. The morbid comedy secured four awards at the 62nd Filmfare Awards.
Watch Official Trailer of Udta Punjab: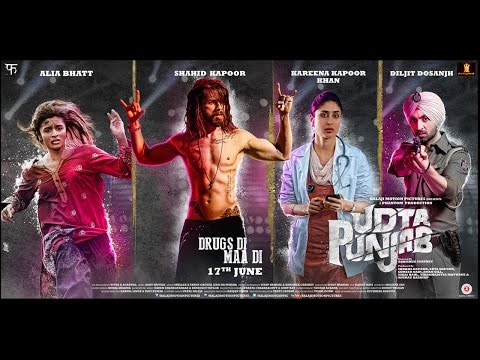 Sanju (2018)
Director: Rajkumar Hirani
Starring: Ranbir Kapoor Paresh Rawal, Vicky Kaushal, Manisha Koirala, Dia Mirza, Sonam Kapoor, Anushka Sharma
The Sanjay Dutt biopic, Sanju has taken viewers on a whirlwind of emotions.
Out in July 2018, it's a pleasant surprise to stumble upon it on Netflix within a matter of months since its release.
The emotional drama stars Ranbir Kapoor, playing the role of veteran actor Sanjay Dutt, in various phases of his turbulent life.
From his drug-ridden youth to making it as a widely recognised actor on the big screen, Sanju captures it all.
Ranbir was applauded for his outstanding performance as he reverently adopted the character of actor and friend, Sanjay Dutt, leaving audiences captivated.
The poignant retelling of Dutt's life has much to offer to all viewers, regardless of their opinions on him and his controversial life choices.
This is a film where some will still be pondering over after the credits roll.
Watch uplifting hit song, 'Kar Har Maidaan Fateh' from Sanju: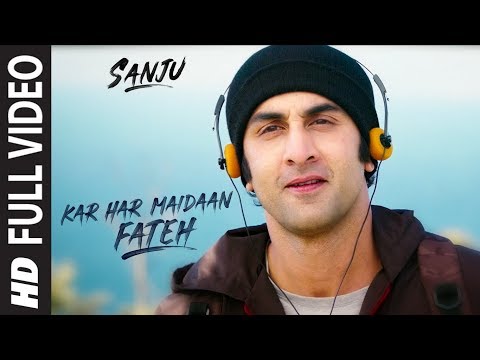 With so many atypical films winning over Bollywood fans, the future is looking bright for fresh and diverse storylines.
So there we have it – 11 unique Bollywood films on Netflix that you cannot afford to miss!