This movie is the perfect representation of a strong mother doing whatever to protect her child.
Bollywood does not shy away from the theatrics of emotional relationships and that one of a strong mother is pivotal to many iconic films.
Sacrifice, betrayal, loyalty and anger are few of the many deep-rooted emotions that Bollywood is famous for exploiting on the big screen. Not surprising as many films have a similar focal point.
A traditional Bollywood film would usually include a romantic relationship of some sort between a man and woman.
However, a fact that Bollywood can take credit for is their theatrical and realistic portrayals of being a mother.
The sacrifices and strengths of mothers are shown in almost every Indian movie, no matter how small the role may be.
Mothers are portrayed in many roles by Bollywood, from the emotionally concerned and stressed mother to the housewife who aptly looks after the children and home as her main priorities.
There are some hallmark Bollywood films which explore the strengths of being a mother and how they meet the challenges of motherhood. Here are a ten that make the top of our list.
Mother India (1957)
This classic Indian film is the epitome of the sacrifices mothers have to take in extreme situations.
The story starts in the village, where the well is drying up and causes poverty because nobody can water their crops.
Radha (Nargis) is a mother of two sons and lives in poverty with her husband in a village. Her mother had to get money from the village's moneylender called Sukhilala to pay for Radha's marriage to Shamu (Raaj Kumar).
As Radha and Shamu are unable to pay off their debt to the moneylender it is decided that they must sell ¾ of their land to make things even.
Due to stress, Shamu leaves Radha alone with her children.
Radha births another child but soon a storm sweeps their village away and in that was the tragic loss of her youngest child.
Despite this tragedy, Radha convinces her people not to abandon their village and instead remain and help rebuild.
Poverty continues to grow within Radha's family after her sons are young adults.
Her first son Birju (Sunil Dutt) lives with resentment and hatred in his heart toward Sukhilala and her second son Ramu (Rajendra Kumar) is more peaceful and content.
One day the hatred Birju has for Sukhilala grows uncontrollable and he attacks him and his daughter violently.
Birju is chased out of the village because of his actions and Radha promises Sukhilala and his daughter that no harm will come of them.
However, Birju strikes back on the day of Sukhilala's daughter's wedding, killing him and running away with his daughter.
Radha has no choice and has to shoot her son. He dies in her arms.
This iconic film symbolises the utmost courage and sacrifices a strong mother has to make in order to show her children that she loves them but also stands for what is right in the world versus what is wrong.
Watch a heartfelt song from Mother India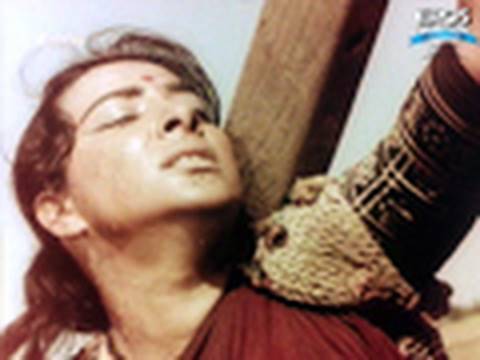 Khabi Khushi Khabie Gham (2001)
This iconic film dubbed as KKKG, focuses on the relationship between a mother who unintendedly favours her adopted son over her birth son.
Directed and produced by Karan Johar, this popular film highlights the inequality problem in India not just between the wealthy and poor, but between a husband and wife.
The opening of the movie plays an emotional montage of a young Rahul (Shahrukh Khan) and his adoptive mother Nandini (Jaya Bhachan) growing closer and closer with every year that passes his life.
Nandini is utterly obsessed with Rahul, even knows when he has entered a room without looking.
However, her adoptive son marries an outcast and is kicked out of their lives by her husband.
This story focuses on how a mother's love can bring her son home and how her love for him gives her the courage to stand up to her strong-minded and traditional husband.
Karan Johar once revealed in an interview that Jaya Bhachan was the only person for the role:
"she is the mother of all mothers."
Watch an emotional song from Khabi Khushi Kabhi Gham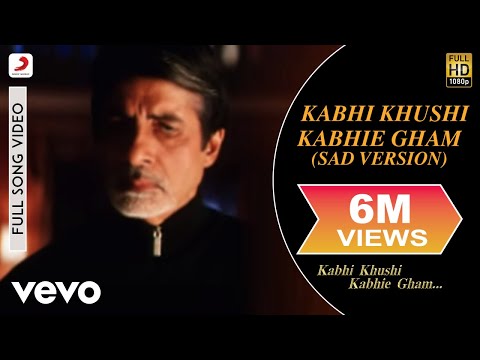 Chandni Bar (2001)
Directed by Madhur Bhandarkar, this film was written with the actress Tabu in mind. Specifically, as he thought the character of a strong-willed mother would suit her the most.
The woman, Mumtaz P. Sawant (Tabu), in this film loses her home and family to communal riots and is forced to move with her only living relative, which is her uncle.
As circumstances are hard Mumtaz is forced to work as a 'dancing girl' at Chandni Bar to earn money.
Atul Kulkarni who plays her uncle, promises to relieve her from this job that she finds disgraceful however he ends up taking advantage of her income and spends it on alcohol.
Her uncle takes full advantage of the situation one night and rapes her.
Deeply saddened by this Mumtaz tells the local drug lord and escapes her disgraceful life as a dancer by marrying him.
After birthing two children, being married to a drug lord shows its' challenges and Mumtaz does everything in her power to save her children as their mother.
Watch the trailer of Chandni Bar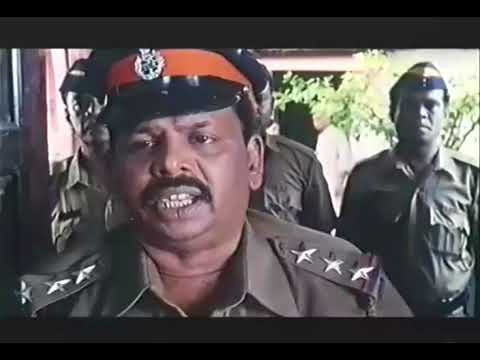 Kya Kehna (2000)
This story has been described as far beyond its' years for a Bollywood film.
The narrative follows a young college girl named Priya Baxi (Preity Zinta) who falls pregnant out of wedlock.
When she meets Rahul (Saif Ali Khan) at college she immediately falls in love with him despite warnings from others of his womanising traits.
Heartbroken and forgotten, Priya finds out that she is pregnant with Rahul's baby. Even after he finds out about the pregnancy Rahul decides he wants nothing to do with the child.
Priya makes the strong decision to keep her baby and raise it alone as she is threatened by being kicked out of her home.
Still, a taboo subject for today's time, Priya Baxi's character shows the difficulties that single and strong mothers face when they are challenged with the problems of the world and do things viewed as unorthodox.
Watch the scene where Priya gives her reason to keep her child
Kahaani (2012)
Playing this role, actress Vidya Balan won many awards for the character of Vidya Venkatesan Bagchi in this very successful movie.
Preparing to be a mother, heavily pregnant wife Vidya travels from London to India file a missing persons' report on her husband after not hearing from him for weeks, only to find that nobody seems to know who he is.
She lands in Kolkata during the Durga Ma Puja Festival – which in itself draws parallels to her strong character.
She spoke to her husband on the phone every day for two weeks as he was working in India temporarily, until one week he stops answering the phone.
Upon her search for her husband, nobody in his supposed apartment complex or workplace have heard of him.
This strenuous search for her husband pushes Vidya to battle the weight and burden of being heavily pregnant at such a chaotic time and prepares her for the possibility of being alone as a mother.
Watch the trailer of Kahaani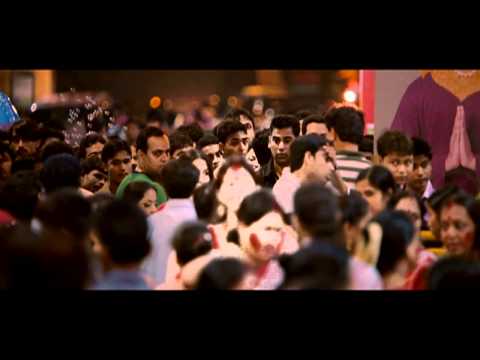 Karan Arjun (1995)
One of the strongest relationships and the strength of belief that a mother can have after her children and husband are killed mercilessly is portrayed in this film.
Rakhee Gulzar plays Durga Singh, a widow who loses her husband to a violent killing from his brother, Durjan Singh, and is left to raise her sons alone, Karan (Salman Khan) and Arjun (Shahrukh Khan)
Durga raises her sons away from the violence and without informing them of the truth of their fathers' death.
She has unconditional love for her children and does everything in her power to keep them in the dark, however, the sons soon find out the truth about their heritage and their father.
Enraged with the truth, the boys venture out to seek revenge.
Karan and Arjun end up getting killed by Durjan Singh and Durga is left to suffer alone.
Soon everybody believes Durga has lost her mind as she continues to pray to god for her sons back every day.
17 years later two men who look identical to Karan and Arjun re-enter Durga's life and set out to seek revenge on the man who killed her family.
This film shows how the strength of a mother's love and determination can create miracles.
The role of Arjun (Salman Khan) was originally for Ajay Devgn, who's wife (Kajol Devgn) plays Karan's (Shahrukh Khan) love interest.
Watch the trailer of Karan Arjun
Jazbaa (2015)
Jazbaa was Aishwarya Rai Bachan's comeback film to Bollywood after a break for motherhood, when she gave birth to her daughter, Aradya.
Aishwarya plays the character of Anuradha Verma, a criminal lawyer and single mother who never lost a case but is forced to defend a convicted felon after her daughter has been kidnapped by his gang.
This movie reflects the true rape problem happening in India currently, what is disturbing is the rising number of children who are being targeted.
India's crime records show that reported rapes of minor children had more than doubled between 2012 and 2016.
This movie is the perfect representation of a strong mother doing whatever to protect her child.
The role could not have been a better fit since Aishwarya in real life was a mother of a daughter too.
Watch the trailer of Jazbaa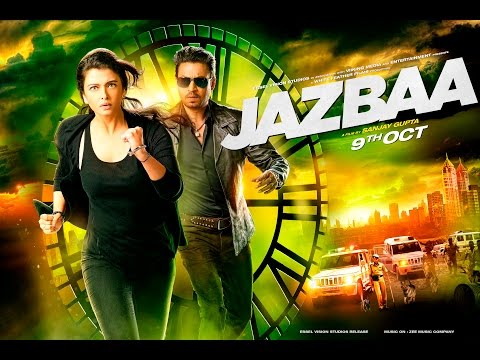 Deewar (1975)
Made by the iconic Bollywood director, Yash Chopra, this film became huge for its storyline which was centric to the mother and her two sons, Vijay and Ravi, who went opposite ways in life to prove their worth.
Vijay (Amitabh Bachchan) struggles as a dockworker. Eventually, he becomes a leading figure of the underworld, while his younger brother, Ravi (Shashi Kapoor) is an educated, upright policeman.
'Deewar' literally translates into 'The Wall' and that is the metaphor of moralities that are coming in the way of the brothers' relationship due to their choices in life.
After their father leaves them when they are small, their single and poor mother moves them to Mumbai.
Sumitra is unable to feed and provide for her two sons, and this inevitably leads Vijay down the path of criminal activity for quick money.
Ravi turns out to be an honest policeman after receiving the opportunities to train in the academy.
Sumitra has to make the decision of which son to live with as neither can live in harmony.
This film portrays the difficulties a mother has to face when choosing between her own children but decides on the path deemed as the right one.
Watch the famous dialogue from Deewar
MOM (2017)
Devki (the late Sridevi) is a loving wife, and a mother of two beautiful daughters, she seemingly has a perfectly happy family.
She works as a biology teacher at her daughter's school.
Yet, somehow the true happiness of being a mother eludes her.
Despite her efforts, her daughter Arya remains distant from her mother. Arya, a sensitive girl cannot accept her mother and love wholeheartedly as a daughter should.
Arya believes, a daughter comes into a mother's life, but a mother does not enter the life of a daughter.
Devki patiently waits for Arya's love and acceptance as she believes only a mother can truly understand the silence of her child.
An unfortunate attack on Arya pushes her further from her mother to a point of no return.
In such a situation a mother has to make a choice not between what is wrong or right but between what is wrong and very wrong.
After being let down by the legal justice system, Devki takes matters on her daughter's attack into her own hands.
Will she fight for her daughter's love knowing the consequences she may have to face?
What will a woman, who is also a mother, do when she is challenged?
Watch the trailer of MOM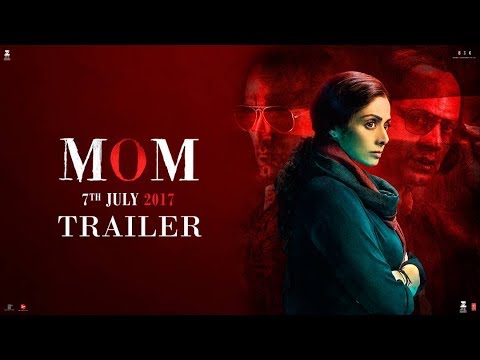 Helicopter Eela (2018)
Eela (Kajol Devgn) is an aspiring playback singer and lone mother.
She has given up all her dreams to raise her only son. But now her baby son 'Vivan' is all grown up and being a typical young millennial, doesn't want his mother's life to revolve around him.
But being an overprotective mother, Eela has other ideas and joins her son's college to spend more time with him.
Unfortunately, her plans backfire and she suffers a backlash from Vivan for invading his privacy.
She continues to treat Vivan like a child in front of his college friends and their relationship begins to deteriorate.
Eela begins to question how her obsession with her son began and how she is still able to pursue her career dream as a successful singer.
Will Helicopter Eela manage to salvage her relationship with Vivan and find her calling again?
Watch the trailer of Helicopter Eela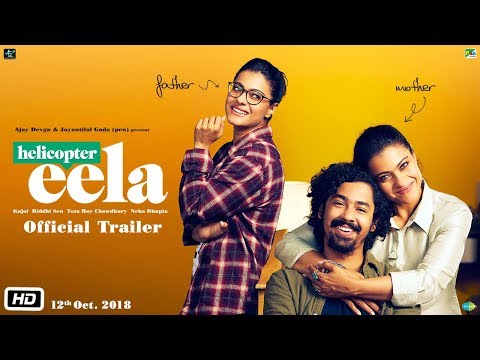 These films with strong mother characters are our selection from many Bollywood movies which portray the strength, tribulations and emotions of the characters who are mums.
So, if you want to experience how a mother finds her inner strength to cope with motherhood, put these films on your list of must watch movies.