The actress grew popularity when she starred in Netflix drama Marco Polo.
Salman Khan's historical drama Tubelight will arrive in cinemas on 23rd June 2017. Also featuring the likes of Sohail Khan, Zhu Zhu and Matin Rey Tangu, it's set to become a big hit in Bollywood.
But you may find yourself wondering: "Who is Zhu Zhu?" The Chinese actress, new to the Indian cinema scene, will make her debut in the film. But many may not have heard of her before this exciting debut.
The actress currently enjoys a rising career in both China and the US. She's also won hearts with her stylish looks on social media.
Let's take a glance through the star's exciting career from MTV China to Tubelight.
The 32-year-old first made a name for herself as a host and VJ (media personality) on MTV China. Around this time, she also dabbled in singing and eventually released an album, self-entitled Zhu Zhu, in 2009.
However, she soon found her true calling in acting and starred in Chinese films such as What Women What (2010) and The Man with the Iron Fists (2012). While these films only starred her as minor characters, Zhu Zhu landed a breakthrough lead role in a series called Great Mr Zhou.
In recent years, the actress grew popularity when she starred in Netflix drama series Marco Polo. She played the role of Kokachin, who developed a romantic relationship with the show's titular character. Taking on this exciting role, she starred alongside the likes of Lorenzo Richelmy and Benedict Wong.
While she has emerged as a successful actress, Zhu Zhu has also hit the headlines with her pictures on social media. Recently, she stunned fans as she shared an image of herself in a red bikini.
Lounging on a lavish outdoor sofa, she created impressive holiday goals as she relaxed under the hot Sun.
Zhu Zhu's red bikini showed off her flawless figure and stunning legs. She added only sunglasses to her look, keeping the focus on her stylish bikini.
As fans await the actress' debut on Tubelight, not much has been revealed on how her character will play into the plot. So far, producers have only explained that Zhu Zhu and Salman Khan's character will develop a romance. But how?
Kabir Khan remains tight-lipped as he said:
"Heroines have always played strong roles in my films. Zhu Zhu plays an important role in the film but we can't talk about it."
However, Sony Music India recently revealed a teaser of Tubelight's song 'Main Agar' which could pinpoint more details. The clip shows Salman Khan following Zhu Zhu and Matin Rey Tangu to their house.
A montage follows, showing the romance blossoming between their characters. Amidst a friendship between Salman and Matin, and a seeming tragedy.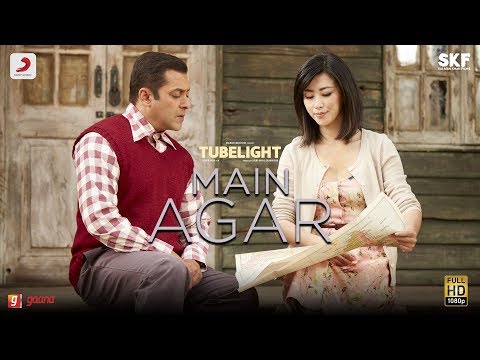 Many had hoped that the Chinese actress would promote the film with Salman Khan in India. However, this did not happen, leaving many disappointed.
Despite this slight setback, many still appear keen to see the actress' Bollywood debut. To star alongside a legend such as Salman Khan, it's clear he believes she will deliver a successful performance.
And who knows? Perhaps this could mark the beginning of a future career in Indian cinema for the Chinese actress.
To check out more of Zhu Zhu, visit her Instagram.