"I'm happy to be labelled the crazy one of the group."
Alright Directioner's, it's official. Apna munda Zayn Malik is officially engaged to Little Mix singer Perrie Edwards!
Zayn and his One Direction (1D) bandmates have seen their dreams come true with their claim to fame over three years ago.
With the release of 1D's This is Us movie on August 29, 2013, we take a look at the life and loves of this Bradford 20-year-old and how he rapidly became one of the most famous British Asians on the planet.
Young, attractive and talented, Zayn Malik has it all going for him. Teenage girls worldwide scream his name and profess their love for him. Even guys like Zayn often refer to themselves as guy-directioners. Zayn Malik has become somewhat an idol for teens everywhere:
"Life is funny. Things change, people change, but you will always be you, so stay true to yourself and never sacrifice who you are for anyone," says Zayn.
Born and raised in the prominent Asian city of Bradford, West Yorkshire, Zayn was actually born as Zain Javaadd Malik. But as his popularity rose he thought Zayn would be more relatable.
Zayn comes from a mixed background, as his father, Yaser, is a British Pakistani and his mother Tricia is English.
As a youngster, he found it hard to fit in due to his cultural background, often moving schools and getting into trouble. When he finally found a place in Secondary school, he made friends with West is West (2010) actor Aqib Khan. Together they are often referred to as the 'Pakistani duo'.
It's pretty hard to miss, but Zayn is a rather handsome young man. With a chiselled jaw line, stubble and meticulously styled hair, he has women swooning over him all the time.
Zayn came into the public eye in 2010. Entering top competition X Factor, he sang a rendition of 'Let me Love you' by Mario. He impressed the judges and caught music mogul, Simon Cowell's attention. Interestingly, Zayn actually auditioned for X factor 2009 but pulled out last minute due to nerves.
Struggles of X factor Bootcamp meant it was almost over for Zayn Malik and he failed to make it to the next stage as a solo singer.
Rather than shut the door on him forever however, Simon Cowell had another ingenious plan up his sleeve. He called Zayn back along with Harry Styles, Liam Payne, Niall Horan and Louis Tomlinson and formed boy band and pop sensation, One Direction.
1D was an instant hit; with their first live show on the X Factor, they had hundreds of fans outside the studio. After the X Factor, the band were even labelled 'the new Beatles'.
This was after they became the first British pop group to top the US charts with debut album Up All Night (2011). Zayn admits that the instant success was truly mind-blowing: "One Direction's phenomenal global success is crazy and beyond my wildest dreams."
Although the band didn't win the X factor competition, they were still signed to Simon Cowell's record label and later released their first single 'What Makes You Beautiful' in September 2011.
Simon even said: "The fans were the ones who made up their minds that this band were going to be huge."
Some of 1D's top singles include 'Gotta Be You' (November, 2011), 'Live While We're Young' (September, 2012) and 'One Thing' (January, 2012) and their new release, 'Best Song Ever' (July 2013).
The band have sold almost 19 million singles worldwide along with 10 million albums. The band members have reportedly pocketed £5.5 million each.
Zayn is regularly dubbed as the 'quiet and mysterious' member of the group. He may be a heartthrob but his dedication to Little Mix's Perrie Edwards had left many hearts broken. Long-term girlfriend and bright bubbly singer in another X Factor formed band, Perrie and Zayn (Zerrie) have been loved up since 2012.
During his jam-packed world tour, Zayn even made four flights between the US and the UK just to be with Perrie for a few hours, admitting that 'she's worth it'.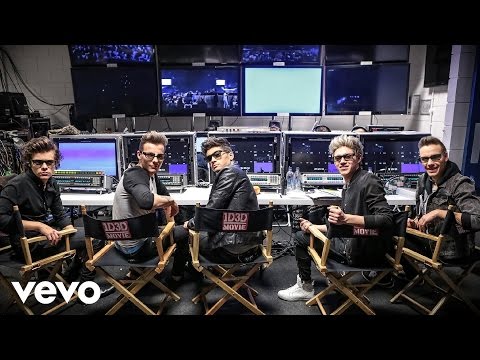 But despite the new love of his life, Zayn has been known for being a bit of a player in the past. Dating previous X Factor competitors Rebecca Ferguson, who is six years his senior, and Geneva Lane from Belle Amie, yet another X Factor band.
Zayn also had a fling with Aussie, Courtney Webb. Back in January 2013, various pictures of him in her bed nearly broke up Zerrie. But Perrie later patched things up with Zayn and soon after he got a new tattoo.
Like his other bandmates, the star is in love with tattoos, it is one of his addictions along with smoking. His tattoos include a microphone, a jigsaw puzzle, a heart and the words 'ZAP!' which apparently stands for Zayn and Perrie. His most recent tattoo has caused quite a stir though.
It consists of a little cartoon of Perrie on his lower right arm. Speaking of the tattoo, Zayn says: "It's not a direct portrait but it's all the things I like about her. I didn't tell her before I had it done and just came back from the States one day."
"She was shocked at first but loves it now. She thinks I'm crazy, like everyone else does. To be fair, I am a little bit crazy…I'm happy to be labelled the crazy one of the group."
Well of course, it all makes complete sense now. Zayn secretly proposed to the blonde beauty on August 18. Rumours spread like wildfire as Perrie was seen sporting an impressive diamond rock on her wedding finger at the London world premiere of This Is Us on August 20.
Perrie's mother, Deborah, confirmed the news saying: "Yes, it's true. They got engaged on Sunday and it's absolutely lovely."
"It's wonderful because Zayn is absolutely gorgeous and Perrie loves him to pieces. It's just perfect and they get on so well together. He did the traditional asking me, and then he asked his mum and dad. It was fabulous, it was lovely."
It seems like it's double celebrations for the 1D stud, as the band movie This is Us will be releasing worldwide on August 29, 2013.
The Leicester Square premiere that took place on August 20, saw 10,000 screaming 12-19 year old female fans.
Directed by Morgan Spurlock, it is a genuine down to earth movie capturing the groups most intimate moments. It films on tour, at home and even visits old part-time jobs. The band says that they haven't scribbled a single line in their movie.
Fans can also see Zayn's mum visiting her new house for the first time with Zayn saying: "It was amazing for me because I can look back and see when she first saw her house."
One Direction's success has led Zayn to become a global star. With a beautifully talented fiancé, a movie on the way and touring the world, aapna munda Zayn really has got the world at his feet.