Sunny Leone stuns with voluminous hair and a bold red lip
The Dabboo Ratnani Calendar for 2017 has arrived and it is filled with our favourite Bollywood stars.
The iconic calendar was unveiled by celebrated celebrity photographer Dabboo Ratnani in a 10-minute video.
24 of the biggest Indian stars grace the calendar for 2017, including Amitabh Bachchan, Shahrukh Khan, Hrithik Roshan, Aishwarya Rai Bachchan, Ranveer Singh, Akshay Kumar, Priyanka Chopra, Alia Bhatt, Sunny Leone, Sanjay Dutt, and Disha Patani.
Each year, Dabboo uses his creative photography skills and vivid imagination to shoot wonderful images of Bollywood's most recognisable icons.
From boho-chic femininity to rugged grungy looks, the calendar offers a uniquely innovative glimpse into the world of Bollywood.
The 2017 calendar also marks the debut of none other than the vivacious Sunny Leone who stuns with voluminous hair and a sexy red lip.
Take a look at some of the sultry shots of your favourite Bollywood stars below!
Shahrukh Khan
King Khan returns to the Dabboo Ratnani Calendar for another year. The star, who is close friends with the celebrity photographer, shows off a rugged look with a ripped torso and tank top.
In the midst of a tyre garage, the romantic hero lifts a tyre in each hand while holding a steady, piercing gaze straight into the camera. The shoot is reminiscent of his mechanic role in Dilwale, and the Badshah of Bollywood looks seductively hot with facial hair.
Disha Patani
Disha heats up the 2017 calendar by going topless for her photo shoot.
Wearing only studded biker boots and black hotpants, the empowered Disha looks stunning with tousled hair and strands of hair blown alluringly across her face.
Sunny Leone
The effortlessly sexy Sunny Leone oozes Hollywood glamour in her first shoot for the iconic Dabboo Ratnani Calendar. With hotpants and a gold sequined blazer, Sunny stuns with a bold red lip and Marilyn-Monroe-inspired hairdo.
Her lingering stare into the camera almost dares you to take your eyes off of her. This powerful woman means business, and it is very clear that she is here to stay.
Alia Bhatt
Bollywood Princess, Alia Bhatt is another leading lady that goes topless for Dabboo. The beautiful actress is submerged in water and smiling at the camera.
Her flower crown reminds us of a SnapChat filter, and shows a cute Alia looking perfectly carefree.
Aishwarya Rai Bachchan
Queen Ash takes on bohemian chic for her 2017 photo shoot with Ratnani. The eternal beauty shows off a new side to her as a whimsical hippie with colourful feathers in her hair.
Fans are always in eager anticipation to see how this Bollywood beauty will be shot by Dabboo, and she pulls off this boho look perfectly.
Hrithik Roshan
Indian Greek God, Hrithik Roshan seems to be getting better with age. This topless pic of Roshan quite simply leaves us breathless. The six pack and perfectly chiselled abs are not bad for a 43-year-old.
Jacqueline Fernandez
Jacqueline lights up the entire calendar with this stunning shot. Effortlessly beautiful, her natural smile is to die for.
Tiger Shroff
And the award for the best physique goes to Tiger Shroff. A shirtless Tiger hanging from of a crane like a wrecking ball while holding a mallet is nothing short of six-pack perfection.
Ranveer Singh
This cheeky chap has opted for a sexy yet serious demeanour for Ratnani's calendar. Dripping in water and showing off bulky biceps and an ultra toned physique, Ranveer looks nothing less than super hot.
Shraddha Kapoor
Shraddha shows off an envious figure while at the beach. Dressed in a casual white swimsuit and a denim bomber jacket, her beach-wet hair is pushed to one side as she sits on a plastic chair.
Abhishek Bachchan
Abhishek Bachchan poses deep in thought with an eye-catching gaze. With his two fingers place on his lips, he undoubtedly looks like the more serious Bachchan on the 2017 calendar.
Kriti Sanon
Actress Kriti Sanon lies on a bed wrapped in only a sheet while her clothes and an empty wine bottle are strewn around her.
While she still has her jewels and heeled boots on, the shot is both relaxed and suggestive.
Sidharth Malhotra
The sexy 'come hither' eyes and beckoning hand of Sidharth Malhotra are enough to make any girl swoon. The black and white canvas really accentuates Sidharth's chiselled features and envious build.
Parineeti Chopra
Parineeti Chopra is having a slumber party in the middle of the road in this fun photoshoot.
Her adorable pink pyjama suit is adorned with her initials and she shows off her slender figure while posing atop a red mattress.
Varun Dhawan
Heartthrob Varun Dhawan pays a fitting tribute to musical icon George Michael with this recreation of the 'Faith' singer's iconic look.
With biker gloves, faded jeans and a leather jacket, Varun poses perfectly with an acoustic guitar and a cross earring. Brilliant.
Akshay Kumar
Akshay Kumar shows off a passion for vintage cars in this photo shoot. Leaning in front of a classic Mercedes-Benz, Akshay dons diva sunglasses that contrast with his macho moustache.
Sanjay Dutt
Bollywood Don, Sanjay Dutt looks like a gangster in this forest setting. The black shades, full beard and diamante belt buckle feel as though Dutt is shooting for a modern-day Western.
Anushka Sharma
Anushka opts for a wanderlust theme as she perches atop a vintage suitcase and wears a hoody covered in cats and road signs. While not as eye-catching as some of her previous Dabboo looks, Sharma looks beautiful in her relaxed pose.
Sonakshi Sinha
Sonakshi channels her inner Mary Kom in this shoot as she spars with a punching bag. Athletic and showing off her toned torso, Sonakshi looks fierce with her hair pulled back into a messy bun.
Priyanka Chopra
With all her success from Bollywood to Hollywood, Priyanka dons a semi-sporty but sexy look in shorts in a pose literally looking like an award statuette. With her make deep and with dark eyes, Dabboo has sure brought out PC's sensual but suave look simultaneously.
Vidya Balan
Every year, Vidya Balan never disappoints and 2017 is no different.
Projecting a sensual vintage actress pose, Vidya leans forward wrapped in fur giving a hint of cleavage. Whilst her hair covers the left of her face depicting a very alluring look.
Watch the Dabboo Ratnani 2017 Calendar Teaser video here: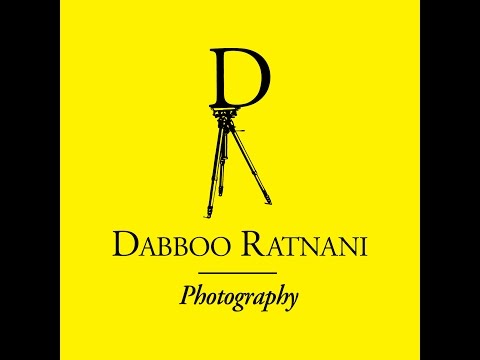 The 2017 calendar is one of Dabboo's finest works to date. Every year the renowned photography pushes the boat to deliver stunning photos that we simply cannot take our eyes off of.
From innovative concepts and a keen eye for minute details, Ratnani reminds us yet again why he is one of Bollywood's leading photographers.