"Aishwarya has been a constant since my first calendar, and she is always keen to try something new."
With the new year of 2018 finally kicking in, it's that time when the Dabboo Ratnani Calendar lands. As expected, it doesn't disappoint with its stunning photoshoots of our favourite Bollywood stars.
Photographer Dabboo Ratnani unveiled the calendar with his traditional teaser video, on 17th January 2018.
In keeping with the usual formula, 24 Hindi celebrities feature on the calendar. A mix of iconic and new stars appear in the 19th edition, including Aishwarya Rai Bachchan, Sidharth Malhotra, Shahrukh Khan, Sunny Leone, Priyanka Chopra and more.
This year also features the debut of Miss World 2017 winner, Manushi Chhillar!
Dabboo showcases his creative vision and outstanding skills in setting up phenomenal photoshoots. Presenting our favourite icons in new, stunning looks, the 2018 calendar aims to be more ambitious and bolder than previous editions.
Take a look at these jaw-dropping, sexy looks of these popular Bollywood celebrities below.
Aishwarya Rai Bachchan
Aishwarya appears to still be in the festive spirit as she enjoys some fun with gold confetti. With a scoop of it in her hand, she blows it at the camera. Her hair is styled into loose waves, while she dons a nude lip and light eye makeup – an incredibly beautiful look for the star.
In the background, the gold theme continues with the numerous glowing candles. Speaking to Bombay Times, Dabboo revealed the actress was actually involved in her shoot's visual direction:
"Aishwarya has been a constant since my first calendar, and she is always keen to try something new."
Sidharth Malhotra
Sidharth looks suave and dapper for the Dabboo Ratnani Calendar 2018. He wears a navy blue suit, with black trimmings on the blazer lapel and a white shirt. The stylish A Gentlemen star strikes a sophisticated pose, fixing his cufflinks as he relaxes on a wooden recliner.
With a crystal clear pool right next to him, the image looks timeless and charming. We certainly feel jealous of Sidharth catching some rays!
Alia Bhatt
The Dear Zindagi actress looks edgy and daring for the 2018 calendar. Going topless for the photoshoot, she swaps last year's flower tiara for something with more attitude.
Sand adorns her face, back and hair, which is swept to one side, in a wet-look style.
She places one hand on her shoulder, showing off her delightful rings. Alia wears little makeup in this look, meaning we stay focused on her enchanting eyes. Wearing bold, black eyeliner on her bottom lid, the stylish starlet aces her sixth Dabboo photoshoot with ease!
Farhan Akhtar
Farhan Akhtar takes the plunge for his 9th time on the calendar, by taking a dip in a luxurious swimming pool. Whilst wearing a stylish suit! The actor wears a white blazer and trousers co-ord, with blue accents.
His tousled hair and beard are perfectly styled, while he dons a pair of dark sunglasses. Despite being in the water, he doesn't seem to mind as he gives a neutral pose.
Parineeti Chopra
Set in a rusty car, this image takes on a grungy tone. However, Parineeti Chopra contrasts with her decadent, faux fur jacket, covering her body as she kneels. She only adds a pair of strappy heels to her look.
Parineeti's hair is styled into loose curls, cascading down her shoulder. While the setting of a rusted car seems edgy, we can't help but feel it mismatches with her outfit.
Amitabh Bachchan
Dabboo Ratnani gave us a sneak peek of this photo shoot on Twitter, captioning it with: "How Incredible Does Amit Uncle Look? [sic]" We have to agree; the iconic Amitabh looks marvellous!
He wears a vivid purple suit, catching all attention, with a white shirt and loafers. Leaning against a bike, the actor shows us that despite his 75 years of age, he's just as agile as ever. We especially love his blue, reflective sunglasses, injecting fun and zest into the shoot.
Sunny Leone
Sunny Leones oozes sex appeal with her magnificent 2nd Daboo shoot – creating a cheeky pose with this black babydoll costume! She adds knee-high boots to her outfit, while her luscious hair is pinned up into a messy bun.
She poses with a mop and bucket – styling herself as a seductive cleaning lady. Although some may feel these props don't add much to the shoot.
This highlights how the 'Trippy Trippy' star can stun in both high-glamour and fun looks. Her makeup is elegant as she wears a rosy pink lipstick, along with smokey eyeshadow and eyeliner.
Shahrukh Khan
Wow, doesn't the icon SRK look so intriguing in this shoot? He and Daboo have certainly pulled out all the stops for this year. Shahrukh swoons fans as he wears a classic black suit, with an unbuttoned, white shirt underneath.
However, we are more focused on his eyes – he has gone for a daring look of bold eyeliner under his eyes. We have to admit this gives a gothic touch to the image, as he smoulders at the camera.
Perhaps he should consider starring as a vampish hero in a future Bollywood film? We think he would fit such a role well, after seeing this image!
Kriti Sanon
Kriti Sanon is another Bollywood actress who goes topless for her shoot. She reminds us of a sultry cowgirl, with her hat covering her modesty. She gazes straight towards the camera, taking fans' breaths away.
We absolutely love her hair, styled into loose curls which shows off her toned, chestnut locks. Kriti even has a long, feathered hairpiece, which suits the look wonderfully.
Tiger Shroff
Tiger shows off his well-defined chest and muscles as he goes shirtless, wearing only white trousers with a black belt. He also shows his impressive yoga skills; balancing on an ornament with just one hand!
While one hand holds his balance, he stretches the other out in the opposite direction. The star also spreads his legs out to complete the asana, pulling it off with such ease!
With this incredible look, we're sure fans of the Baaghi actor will be left in awe.
Sonakshi Sinha
We're totally in love with Sonakshi's retro-inspired look – just take a glance at her fabulous hair! Styled into tight, long curls, the actress is ready to go out and party. She dons a sparkling, silver dress, completely adorned with sequins.
A bright, pink lip and gold eyeshadow inject vibrant colour to the look. As well as the glowing red light in the background, which adds the finishing touches to this outstanding image.
Sanjay Dutt
Sanjay Dutt, nicknamed as the "Original Rockstar" by the photographer, brings in power as he poses in a white luxury car. The actor certainly looks cool as he dons a pair of sunglasses, complimenting his dark blue jacket and faded denim jeans.
With a large husky by his side, Sanjay shows a hint of his softer side. Once again, he exudes confidence and charisma in this lavish image!
Shraddha Kapoor
This intimate, beautiful image of Shraddha Kapoor gives the perfect balance of daring yet elegant. The actress appears to be nude in the photo but covers her modesty with her legs and arms.
Her hair is styled into windswept waves. While it may not seem as lavish as the other shoots for this year, Dabboo instead focuses on Shraddha's natural beauty. Creating a stunning image for her fans.
Abhishek Bachchan
Abhishek Bachchan returns to Dabboo's calendar after a one-year hiatus in 2017. The star injects an upbeat, fun vibe as he jumps up on a luxury bed.
He sticks to a casual dress code, wearing a blue, leather jack on top of a white hoodie and jeans.
Kajol
The superstar Kajol goes for an unusual dip in the bath, while still wearing a gorgeous dress. She beams a huge smile to the camera, as she wears an elegant, purple gown. Her hair is kept together in a low ponytail, keeping the focus on her dress.
To accessorise the outfit, Kajol wears a glamorous, chunky necklace. However, we have to admit, we're still perplexed by the bath!
Vidya Balan
Vidya Balan takes our breath away she smoulders in this luxurious photo. With a plunging neckline, she tantalises fans with a hint of her cleavage. Her hair looks luscious, styled into tight curls with a middle parting.
With smokey eye makeup and a bold lip, her alluring nature is captured by Dabboo.
Arjun Rampal
Arjun Rampal shows off his fearless side as he relaxes on the roof of a skyrise building. With the busy scene below him, featuring a crane and the city, Arjun looks deep in thought. He looks totally cool and smart, wearing a leather jacket and boots.
Jacqueline Fernandez
Jacqueline Fernandes is well known for her love of fitness and exercise. No wonder then Dabboo decides to capture the actress indulging in her favourite past-time. Wearing a sheer, black one-piece, the actress hangs upside down on a bannister.
Varun Dhawan
Varun Dhawan also shows off his muscular chest, going topless for this year's calendar. Fans of the Judwaa 2 actor would agree he appears incredibly sexy as he leans against a large tyre, set against a bricked wall.
With his smouldering looks and impressive physique, Varun's image is one of the hottest shoots in this edition!
Manushi Chhillar
The Miss World 2017 winner is the only debut to feature in this year's edition. We are absolutely amazed by her first look! Sitting on a lavish throne, she wears a short, colourful, low V-neck dress. A perfect image for the pageant queen.
Hrithik Roshan
Dabboo and Hrithik Roshan experiment with reflection in this intimate shoot. The actor gazes down, his head resting on his arm, to his reflection, which stares back at the camera.
As Hrithik wears a black waistcoat and white shirt, the shoot feels cool and classic. It perfectly captures the smouldering looks of the actor and shows us why he's one of Bollywood's heartthrobs!
Priyanka Chopra
Could this be one of Priyanka's best shoots for the Dabboo Ratnani calendar? We think so as she captures a little essence of her Quantico character Alex Parrish in this image.
The global star wears a black top, along with a black, leather jacket. Wearing the hood up, PeeCee still allows us to see a glimpse of her gorgeous curls.
Gazing at the camera with a powerful pose, the actress oozes attitude and sex appeal.
Aamir Khan
Aamir strikes a casual, cool pose as he wears a Breaking Bad shirt. He smooths his growing hair with one hand, whilst giving the camera a hot, smouldering gaze. His beard is perfectly groomed, with his moustache curled up to give a vintage look.
Akshay Kumar
Another celebrity to pose with animals, PadMan star Akshay Kumar smiles as he stands next to two horses. This monochrome style works well with this image to contrast the two horses (one black, one white) as the actor strokes them.
Watch our Dabboo Ratnani Calendar 2018 video here: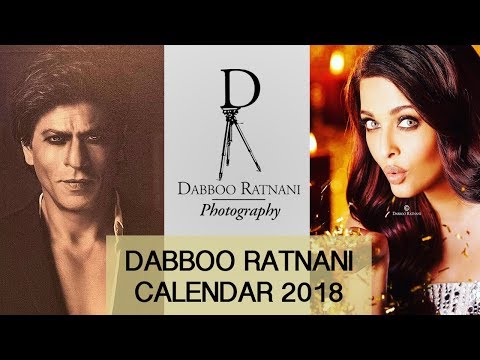 With the new Dabboo Ratnani Calendar 2018 now launched, many fans will discuss their thoughts on the edition. Certainly, it carries some hits and misses where the creative direction seems arguably confusing.
Regardless, we're sure many will be blown away by the photographer's new calendar, capturing our favourite A-listers in gorgeous, sultry poses.
No wonder Dabboo hails as one of the most celebrated photographers in the industry!