the schoolboy has the most viewed YouTube channel.
According to Forbes' annual list of highest earners, eight-year-old Ryan Kaji keeps his number one position as the highest-paid YouTuber, raking in $26 million in 2019.
This is $4 million more than the $22 million Ryan made in 2018.
He is the mind behind the YouTube channel 'Ryan's World', having become popular in the "unboxing" genre of videos.
Ryan first became known when his first channel 'Ryan ToysReview' launched in 2015.
In his videos, he would unbox and try out new toys before commenting on them.
His channel later became 'Ryan's World' and it now includes educational videos for children, such as science experiments.
Ryan's channel boasts a massive 23 million subscribers and he has had a total of more than 34 billion lifetime views. In fact, the schoolboy has the most viewed YouTube channel.
Ryan, who lives in Texas, USA, has received numerous opportunities from YouTube.
He has gone on to create his own toy line where he has released over 100 toys.
Ryan Kaji also has a clothing line, a show on Nickelodeon and a deal with streaming platform Hulu.
Ryan remains the top-earning YouTuber for the second year in a row, making $6 million more than second place.
Second place goes to YouTube channel 'Dude Perfect'. The decade-old channel shows five friends in their 30s performing stunts and attempting to break world records.
Twin brothers Coby and Cory Cotton, Garret Hilbert, Cody Jones and Tyler Toney earned $20 million in 2019, the same amount as 2018, but rose up the rankings by one place.
"Bubble Wrap Battle" and the "World's Longest LEGO Walk" are some of their videos which are enjoyed by their 47 million subscribers. They too have a Nickelodeon show.
Anastasia Radzinskaya makes her debut on the list at third place and is the youngest entrant at just five-years-old.
It is believed that she became known for the videos her parents posted of her being treated for cerebral palsy.
The Russian-born YouTuber is known as 'Nastya' or 'Stacy'. She posts videos of herself playing with her father and has a whopping seven YouTube channels, translated into different languages.
Her seven channels have a total of 107 million subscribers.
Swedish gamer Felix Kjellberg, better known as 'PewDiePie' remains in the top 10, earning $13 million.
His 2019 saw him reach 100 million subscribers but also saw him embroiled in a rivalry with T-Series in the race to become the first YouTube channel to reach 100 million subscribers.
Kjellberg announced that he would be taking a break from YouTube in 2020 as he said he was "feeling very tired".
Watch Ryan Kaji's Video with Over 1.9 Billion Views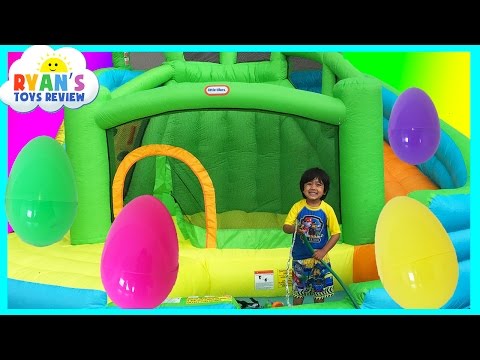 2019's Highest-Paid YouTubers
Ryan Kaji – $26 million
Dude Perfect – $20 million
Anastasia Radzinskaya – $18 million
Rhett and Link – $17.5 million
Jeffree Star – $17 million
Preston – $14 million
PewDiePie tied with Markiplier – $13 million
DanTDM – $12 million
VanossGaming – $11.5 million