"This movie is bigger than me, that's how I see it, as a responsibility."
The Indo-Canadian film Tiger (2018) provides new insight into the lack of inclusivity and diversity across Western cinema.
While the Desi population is increasing around the world, we are still not seeing as many stories portrayed by desi people in the mainstream cinema.
In 2017, a report by the British Film Institute (BFI) suggests that the industry has a "pandemic lack of inclusion."
The report's authors also reveal that only 3% of minority groups are employees in production. This is very low in comparison to the 12% of people from a minority ethnic background employed nationally.
Hence it is a fact that outside of South Asian film industries, inclusivity is an issue for South Asian and British-Asian creatives.
However, the release of the Indo-Canadian film, Tiger (2018) presents this issue in a new light.
Tiger highlights the story of former amateur light-flyweight boxer turned human activist, Pardeep Singh Nagra, who is based in Ontario.
In 1999, during his youth, Nagra faced discrimination from the Canadian Amateur Boxing Association (CABA), after being banned for not shaving his beard.
Their rules did not allow competing boxers to have facial hair.
Pardeep being of Punjabi descent, would not cut his hair; out of his own socio-cultural values. Consequently, he took the commission to court over this injustice.
Sueing the association for infringing on his human rights, Nagra won the case. Tiger is based on Pardeep's story of discrimination.
Stereotypes and Opportunity
The American sports drama Tiger released in Canada on November 30, 2018.
Nagra highlights how this film is crucial through his own struggle, along with showcasing Indo-Canadian talent.
Speaking to Youtuber Kiran Rai, Nagra said:
"There's absolutely no role that's not applicable to us."
"This movie is bigger than me, that's how I see it, as a responsibility."
Pardeep also emphasises how this is one of the first real attempts by Hollywood to actively engage with South Asians creatively.
This is not just in terms of story-telling, but by including South Asian actors and writers also.
Actor Prem Singh who plays the lead role of Pardeep Nagra is also the co-writer for Tiger.
In reply to a question about Pardeep's involvement in the film, Singh said he had been incredibly cooperative and was a wealth of knowledge for the writers.
Nagra trusted the team and their vision, so he felt no need to assert creative control in the project.
Pardeep's only stipulation was about his accent as he mentioned: "Don't give me an accent."
By accent, the boxer was referring to the infamous stereotypical portrayal of Indians in Western cinema and TV; the best example being 'Apu' from The Simpsons (1989-present).
Desis have generally been portrayed in a derogatory, villainous and insultingly over-dramatic manner.
However, there have been attempts to resolve this from diasporic Desis who demand creative control.
A prime example of this being Mindy Kaling who had written, produced and starred in her own show, The Mindy Project (2012-2017).
Priyanka Chopra also transitioned from Bollywood to Hollywood, and has firmly set herself in a wonderfully rich role in the show, Quantico (2015-2018.
Kaling and Chopra are only from a few individuals who have found success in the world of TV, but not in movies.
Tiger aims to break this trope by presenting a genuinely engaging Desi tale of injustice in Canada.
And also by highlighting that the creative forces behind this film were mindful of being culturally authentic and not offensive, in order to tell this story well.
Inclusivity for South Asians
Nagra who has been fighting for inclusivity feels it is important for Desis to get a chance to represent themselves in the film industry.
But non-Desis also need to be open-minded towards producing such cinema.
One of the producers of Tiger, Rocco Pugliese, received a lot of praise from Pardeep, for being so open and supportive throughout the creation of this film.
The film also stars veteran actor Mickey Rourke, who plays Pardeep's coach in the movie.
With such an esteemed actor on set for this movie, there clearly is depth and interest in the script.
Through this monumental movie, Nagra alludes to the fact that inclusivity for ethnic minorities is still not prevalent in Hollywood.
While there are on-going attempts to change this, there is still a lot of work to be done.
Aisha, a drama student from Birmingham City University, sharing her thoughts about the film exclusively told DESIblitz:
"I saw brown Twitter talking about this film. It's a shame you can only see it in America and Canada.
"It's great that they're starting to tell minority stories on screen.
"It gives me hope that maybe I won't just play a token coloured person."
"That I might actually get to play interesting and real characters. That's the dream anyway.
"This is a great first step, but for me, there's still a long way to go before there is a genuine and fair representation of South Asians in films."
Watch the trailer for Tiger here: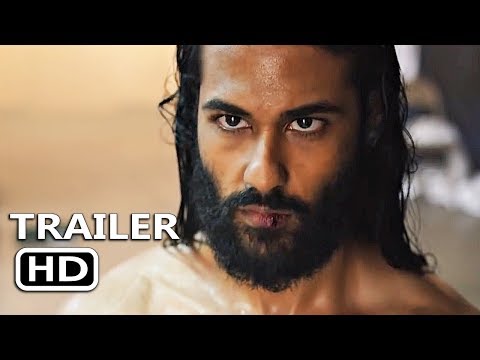 Tiger is a film which addresses issues of diversity and inclusion for minorities in boxing.
But it is also making a statement, that these issues are still present in society and particularly in Western filmmaking.
With the film having won the 2018 San Diego International Film Festival, there is clear demand and appreciation for South Asian stories within Western cinema.
It will be interesting to see whether more Indo-Canadian films are produced after Tiger.