Sunny has also taken a shot at writing erotic short stories.
It was only a few months ago when journalist Bhupendra Chaubey quizzed Sunny Leone on whether she would appear in a full-fledged clothed role.
With her new film Beiimaan Love, Sunny has answered his question!
The trailer for this Rajeev Chaudhari film was revealed on YouTube on June 29, 2016.
Expected for release in August 2016, Beiimaan Love reunites Sunny with the Ek Paheli Leela star, Rajniesh Duggal.
As she mentions in the film trailer, Sunny's character is all about: "Business. Good and fair business."
Therefore, her character will be surrounded by luxury – from expensive cars to an array of beautiful outfits for the curvy actress!
Rajeev says:  "We had to hire Aston Martin, Mercedes S class, Lexus sports cars, Porsche, BMW sports cars etc. Total budget of hiring these cars would be around 25 lakhs (£25,000)."
It's clear that Beiimaan Love is a high-budget venture!
Watch the trailer here:
The former adult actress will essay the role of an ambitious girl, who has to face a tough challenge in life but comes out the other side stronger.
Talking about the Indo-Canadian actress, the director adds: "Sunny Leone is sincere and hardworking. She pays a lot of attention to detailing in scene and songs."
The film's music is equally promising. The album (which is yet to release) boasts of numerous composers, such as Ankit Tiwari, Kanika Kapoor, Raghav Sachar and Sanjeev Darshan.
'Hug Me' is the first single. It is composed by Raghav Sachar and has 'Baby Doll' sensation Kanika Kapoor in the female vocals.
The track has received a positive reception from audiences and approximately two million views on YouTube.
Check out the video of 'Hug Me' here: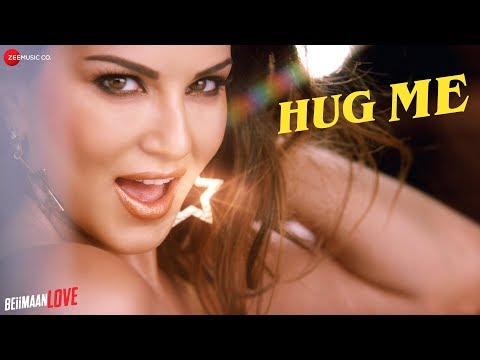 Apart from acting, Sunny has also taken a shot at writing erotic short stories, collectively titled 'Sweet Dreams'.
Speaking of her new venture, the Mastizaade (2016) star says:
"Writing is so different from making a film. Writing is such a personal experience, and then you put it out on display and people are judging you."
DESIblitz congratulates the actress for striving to achieve more through the medium of literature.
One wouldn't be surprised if Sunny writes the story of her upcoming movie(s)!
Beiimaan Love releases in August 2016.